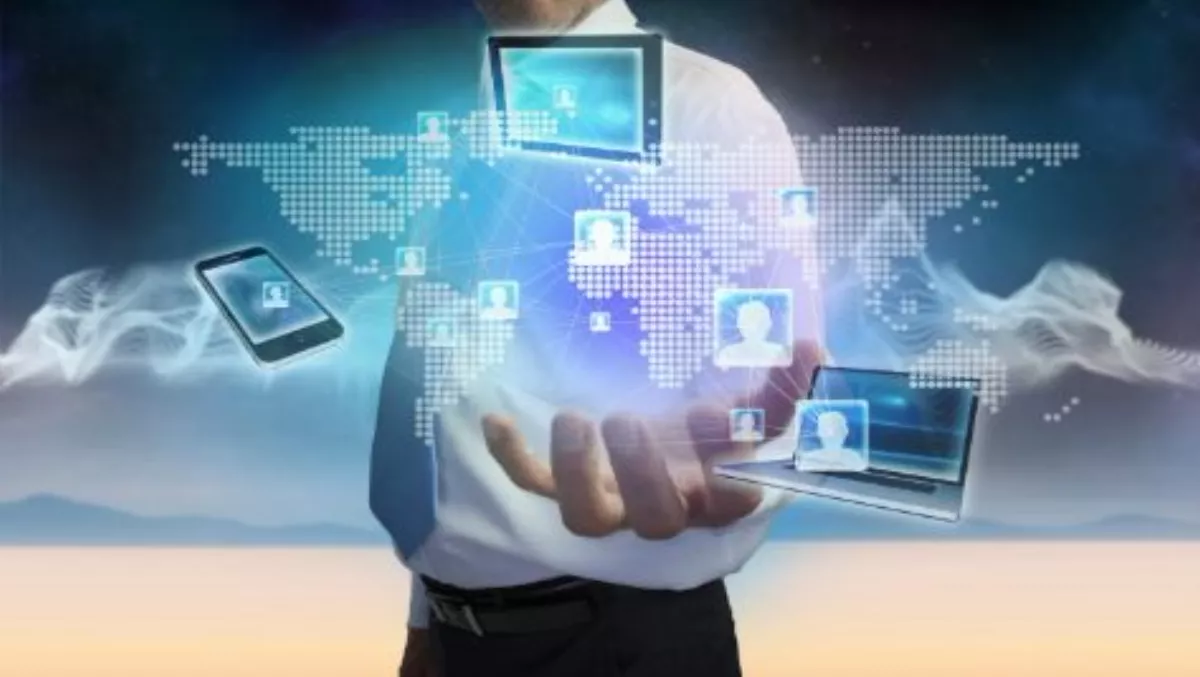 Creating the right storage environment for private cloud
FYI, this story is more than a year old
By Graham Schultz, Managing Director, Tintri ANZ
As more companies in Australia and New Zealand embrace cloud hosted technologies, there are some important issues for organisations to consider, when choosing between public or private cloud.
While there are numerous benefits of adopting a public cloud environment, for large businesses or government organisations, IT operating costs can spiral out of control pretty quickly.
Monthly subscription fees for a cloud-based service of $30 per user may appear cost effective, but if you have 3,000 users who require access to this service, costs quickly start to escalate.
Add to this, the security and compliance requirements that large organisations in Australia have to meet, and a private cloud environment that provides predictable OPEX costs becomes the holy grail.
Globally IDC predicts that private cloud spend will grow from just 5% of IT's budget today to 25% by 2018. Similarly, a recent IDC survey of 100 ANZ companies found that 41% of respondents said they would spend money implementing internal private cloud solutions in the next year.
So, how can you make your private cloud vision more attainable - activating it for less cost and with less complexity? It comes down to the backbone of the data center; you've got to address storage.
Why go private?
Firstly, the private cloud offers a greater degree of control than the public cloud, especially with data. When you build a private cloud, you're able to keep your data at your fingertips, establish performance levels that your organisation demands to best serve end-users and customers and set security policies that align with your customer responsibilities or industry regulations.
Secondly, private cloud gives you more control of applications. Most public clouds require apps to fit their cloud mould, but a lot of businesses have unique, custom-made applications and recoding these applications to fit the public cloud is not a good solution.
On the other hand, private cloud can support a flexible mix of applications regardless of when they were coded and what programming language was used.
Planning the right storage environment for private cloud
When it comes to putting the right storage environment in place to support a private cloud, organisations need to consider:
Performance: Where will your data and applications experience performance bottlenecks? Most organisations find it starts with storage. Many businesses have looked at flash as a solution, but flash alone is not the answer. The key is to provide every VM and application with its own "lane" to guarantee performance levels.
Value: As you build and deploy more applications, you need more space. That can drive both CAPEX (more devices) and OPEX (more management burden.) Organisations should be exploring storage solutions that can simply scale without the purchase of unnecessary components (e.g. bundled compute) or third-party software.
Manageability: Often an organisation's existing investment in virtualisation can make life easier for the transition to a private cloud platform. However, in any virtualised environment it's vital for the storage to be easily managed. Organisations should pursue one line of questioning with potential providers - how easy is it to manage individual virtual machines and applications?
Effective storage: The best storage to underpin a private cloud is invisible and leaves administrators to focus on doing what is best for the company - not losing hours a day manually tuning and shuffling to restore performance.
Cloud without the headaches
Public cloud structures promised to deliver shared resource functions, utility computing and user flexibility. With the right technology, private clouds deliver on all the promises of the public cloud but with more security, control and flexibility.
When deploying a private cloud, organisations that plan ahead should only invest in storage that scales intelligently, easily and cost-effectively to support applications and VMs. Ultimately, it's those applications and VMs that drive value for your business.
Related stories
Top stories