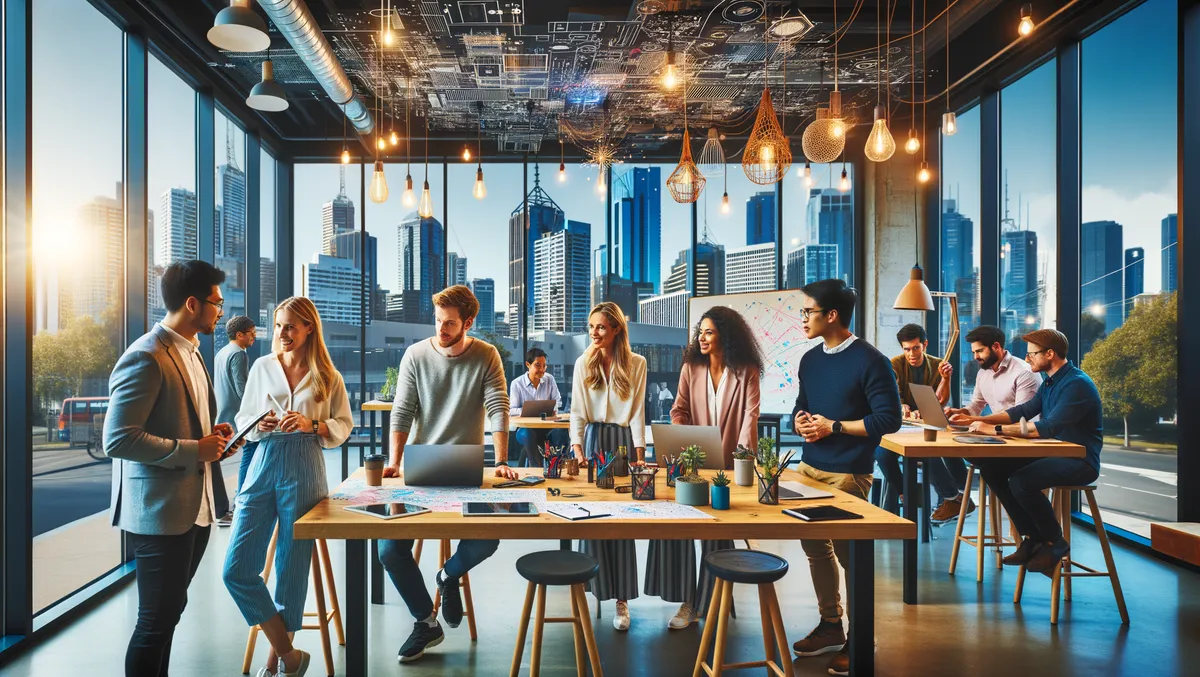 Cremorne Digital Hub launches programme to foster local tech scaleups
Tue, 21st Nov 2023
By Sean Mitchell, Publisher
The Cremorne Digital Hub (CDH) in Melbourne has announced the launch of its CDH Scaleup Program. This program is expected to facilitate and bolster support for continually developing tech companies, a domain that needs further nurturing in Australia. The CDH aims to prevent the offshoring of Australia's upcoming generation of tech giants, instead working to encourage their growth and success domestically.
The CDH Scaleup Program comes at a time when Australia has witnessed significant growth in its capacity to support early-stage startups. The worth of the Victorian startup ecosystem alone has grown from $50 billion to $91 billion within the last three years. However, support for rapidly scaling companies in Australia still trails the efforts seen in other countries, such as the United States. Indeed, the Tech Council of Australia forecasts the scaleup funding gap in Australia to reach $53 billion by 2030. Furthermore, local scaleups are facing additional hurdles concerning talent acquisition, infrastructure, and regulation.
Backed by the Victorian government, CDH is working to expand the state's digital capabilities and innovation. Its novel CDH Scaleup Program provides support to local tech companies aiming for fast growth. Julie Stevens, Partner Engagement & Activation Lead at CDH, mentions the programme's intent to "supercharge Victoria's track record in building global tech companies". With this effort, CDH is striving to prevent the offshoring of scaleups due to growing pains revolving around funding, talent, and support.
Commenting on the program, Minister for Jobs and Industry Natalie Hutchins states, "More and more, we are seeing tech companies with roots in Victoria growing to become industry leaders. The Cremorne Digital Hub Scaleup Program will help even more local tech companies to become well-known global tech brands."
The CDH Scaleup Program, rather than adopting a structured, institutionalised format, takes a personalised approach, providing precise assistance to individual scaleups. This can range from support in business development and operations to talent acquisition and facilitating access to the wider tech community. Matthew Clunies-Ross, Director of Cremorne Digital Hub, elaborates that the model recognises the unique challenges of each enterprise and caters to their critical needs with bespoke services.
Located in Melbourne's Cremorne, the CDH is well-placed among some of Australia's leading tech companies, such as Carsales.com, REA, Seek, and MYOB, collectively contributing to over $40 billion of tech market value. CDH's shareholders include Carsales.com and Artesian, amongst others.
In addition to supporting Australian scale-ups, Cremorne Digital Hub also aspires to attract international scale-ups to Australia. Julie Stevens maintains that the CDH Scaleup Program will help scale-ups establish stronger foundations, which is crucial for developing a thriving international enterprise.