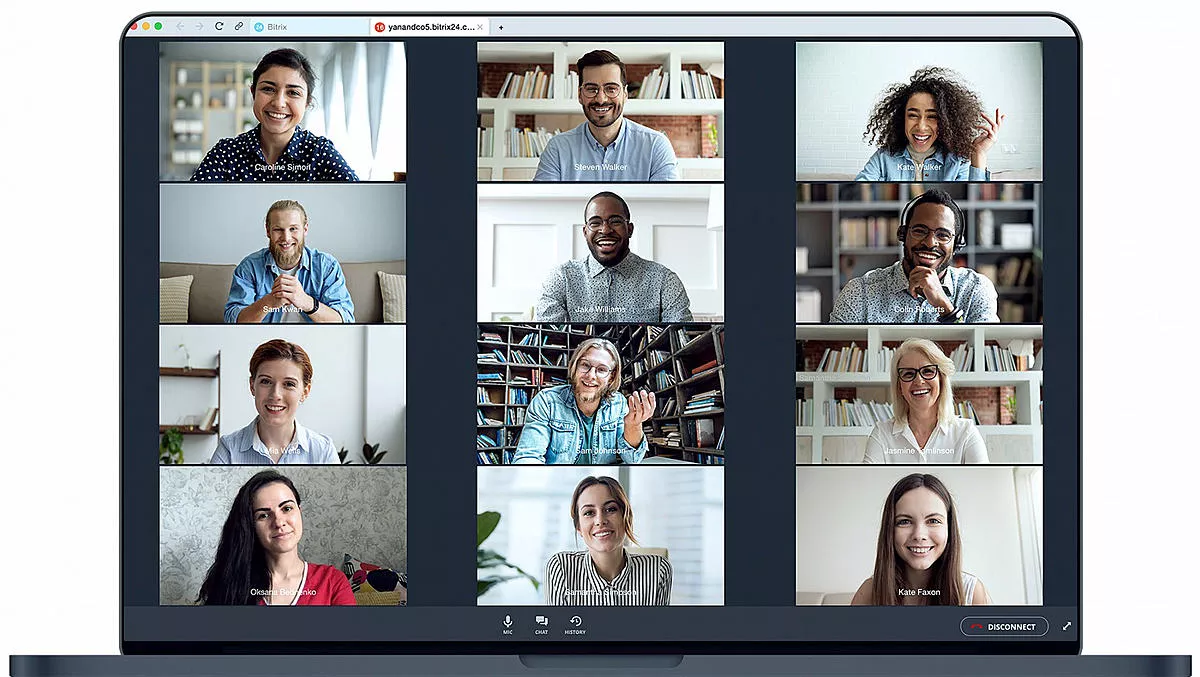 CRM, website building, project management - all in 1 free solution
FYI, this story is more than a year old
With the world in the midst of pandemic with no clear end in sight, at least for the near future, it has become imperative for organisations to enact measures to ensure their business continuity.
Businesses great and small have implemented remote working and collaboration solutions, invested in customer relationship management (CRM) and project management tools, and have focused on their online presence while the virus keeps everyone home.
But, while adopting new tools to help ease processes is almost essential in this climate, it is also costly, especially as the tools will mostly come from different vendors. But it doesn't have to be this way.
Integration of the solutions to ensure business continuity is what is needed, and Bitrix24 can provide it.
Bitrix24 hosts an amalgamation of tools – from CRM to project management, website building, contact centres, collaboration, and more – designed to help businesses through their digital transformation journeys.
Solo entrepreneurs, small businesses and enterprises can utilise its services as a one-stop-shop, accessing the solutions they need without having to navigate multiple different sites and providers.
Bitrix24 offers customers flexibility, being available in cloud and on-premise with source code access. And if you're worried about cost, don't be – Bitrix24 recently announced its free plan allows for an unlimited number of users.
Businesses struggling with building a remote collaboration platform, or those that were not able to form a contingency plan for a smooth transition to remote working, now have the option to embrace digital transformation for free.
So what does Bitrix24 offer?

Communication
Everything a business needs to collaborate and communicate while away from each other is included in Bitrix24's offering.
Intranet, instant messaging (including chat, audio and video calls), calendars, workspaces, documents, tasks and internal communications can all fit into one space – streamlining the collaboration process which has become so integral during these uncertain times.
Free users can edit documents online through Google Docs and MS Online; plan events, meetings and reminders through Calendar; collaborate on projects in public and private workgroups, and more.

Project and task management
This allows businesses to manage workloads, providing visibility on which tasks are assigned to which worker and their progress.
It also includes time tracking, reminders, reporting, templates and more, so businesses can work efficiently knowing the progression stages of each project.
Projects can also be planned and managed through Bitrix24, and can be easily visualised through printable Gantt charts and visual project management.

CRM
Bitrix24 is the world's most popular free CRM tool by number of users (7 million) for a reason.
The CRM tool includes sales funnels, pipeline management, sales reports, as well as a full visibility, 360-degree customer view – ensuring customer experience can be maximised to its fullest potential.
The tool's automation processes allow for users to create rules and triggers that move clients and prospects between different sales funnels.
Bitrix24's CRM emphasises user-friendly, full-visibility marketing and sales tracking which calculates ROI automatically. Users easily see which marketing channels and campaigns are delivering the best return on investment.

Contact centre
Bitrix24's solution also offers a contact centre tool on its free plan. Users can access built-in telephony, live chat for real-time assistance and customer engagement tools for social media platforms.
It also offers classic contact centre and helpdesk software tools for customer communication channels, such as email, phone and text messaging.

Website builder
Finally, the solution offers dozens of free industry-specific website templates for businesses in need of an image spruce-up.
Free unlimited bandwidth and hosting is provided for websites created using Bitrix24, and a business's own domain name can be used free of charge.
Users also have access to a free Bitrix24.site domain name.

Register your free account with Bitrix24 here to access all of these features, and more.