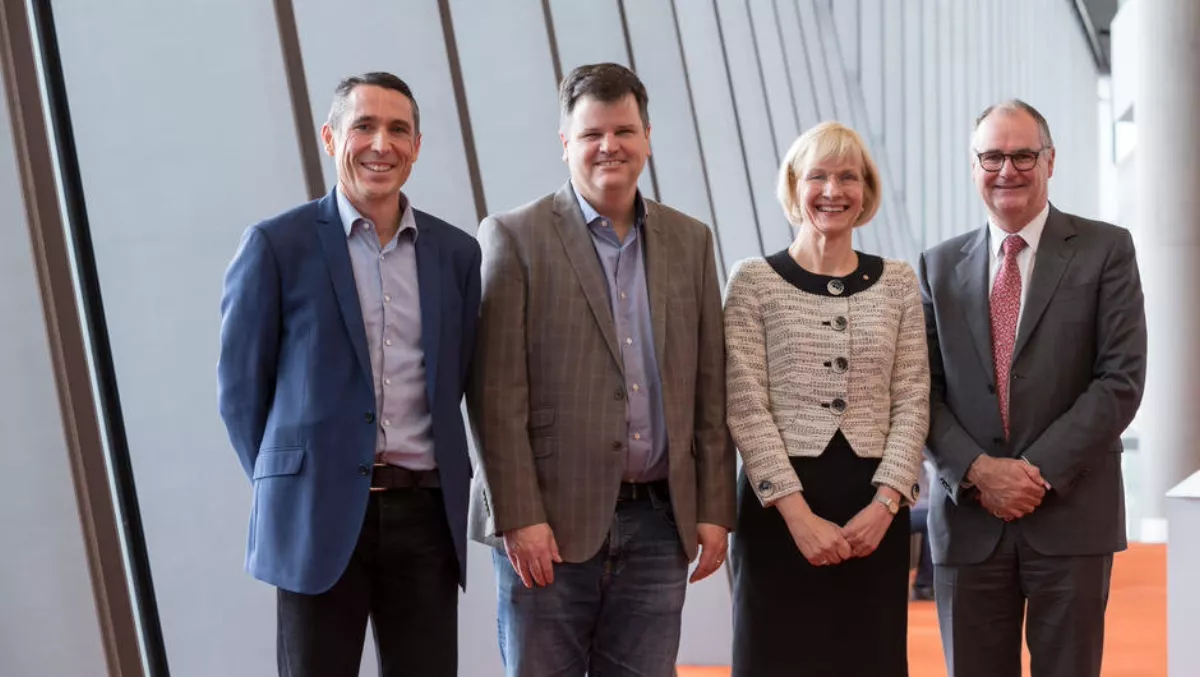 Curtin University to open research centre for intent-based networking
FYI, this story is more than a year old
Curtin University will open a new research centre for intent-based networking in Perth, with help from Cisco's Country Digital Acceleration investment.
The Curtin University Centre for Intent-Based Networking will enable Curtin researchers to conduct 'blue-sky' research into how best to support industries that need a new approach to networking.
Curtin University has also deployed its own intent-based network across its entire campus to provide user and application mobility, reduced network complexity, and simplified network segmentation. What's more, the network immerses Curtin researchers in a real-world environment.
Cisco senior vice president and general manager of enterprise networking, Scott Harrell, says intent-based networking reinvents the network from the ground up.
"With intent-based networking, we're reinventing the network from the ground up, and we're just beginning to scratch the surface of what's possible. Australia has always been an early adopter of Cisco's new technologies. By teaming with Curtin University, we will unearth new opportunities for the network to transform industries.
Cisco explains that IT teams' current time-intensive manual methods of managing networks, but with millions of devices coming online and applications migrating to the cloud, and the impact of cyber threats, networks are under intense pressure.
The company it believes that through software and automation, new intent-based network can automate routine tasks, provide analytics for informed decisions, and embed security into the network.
"It also turns the network into an open and programmable platform, giving customers and partners the ability to build applications that can speak directly to the network," Cisco states.
The Centre will support Curtin researchers who will use the network as a platform to develop a next-generation platform for new applications.
The internet of things is a prime candidate for intent-based networking to transform industrial sectors like manufacturing, mining, and utilities.
Cisco says these industries are challenged by how to converge IT and operational networks. Curtin researchers will develop applications that can help the sector tackle IoT and some of the wider convergence challenges.
The Centre of Intent-Based Networking will also develop a curriculum to train the workforce. The curriculum will be made available in online (MOOC) and residential courses for Cisco customers and partners in the region.
This latest agreement also strengthens the relationship between Curtin University and Cisco.
"This new agreement continues what is an already successful alliance based on a mutual vision and impeccable track record of industry engagement and innovation," says Curtin University vice chancellor Professor Deborah Terry.
"The alliance will see the adoption of innovative Cisco technologies and solutions by Curtin and will also help Curtin to develop the highly skilled and industry-ready students of the future. Curtin University is already a major player in Australia's technology landscape and we look forward to continuing that role in partnership with Cisco.
Curtin University's main campus is in Bentley near the Perth CBD. Curtin also has a major regional campus in Kalgoorlie in addition to four global campuses in Malaysia, Singapore, Dubai and Mauritius.