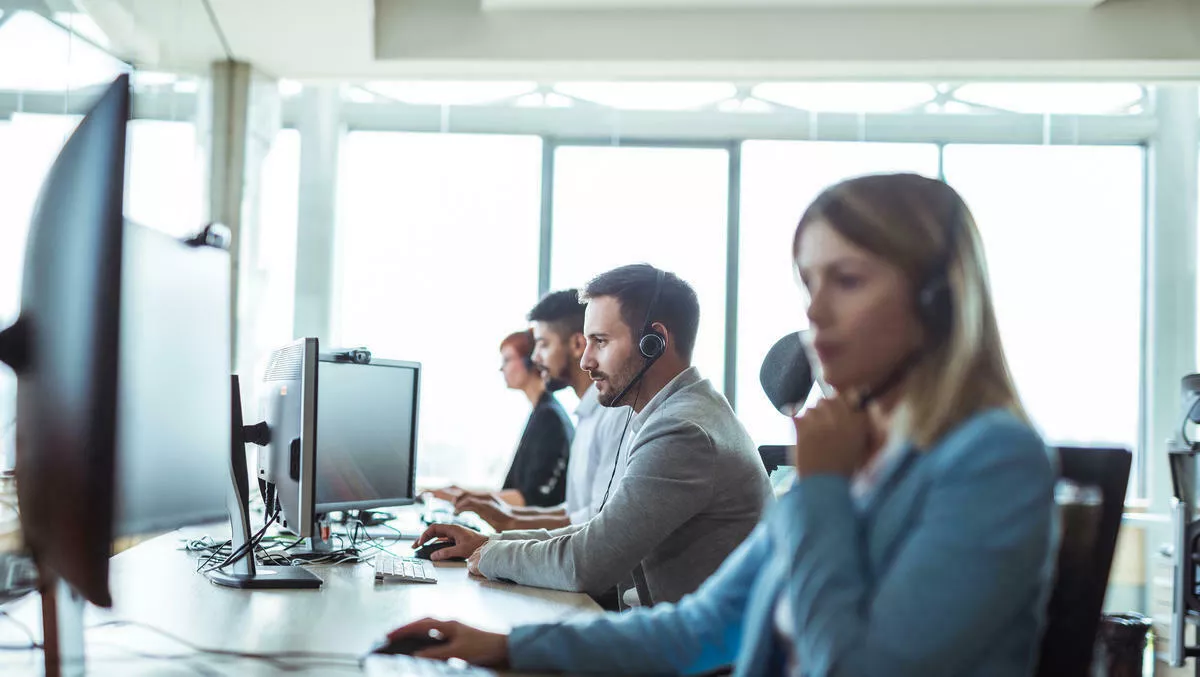 Customer service reps tired of not having the right tools - Pega
Tue, 10th Dec 2019
FYI, this story is more than a year old
Pegasystems has announced results of a global survey that found customer service representatives want to help but are frustrated with inadequate and outdated software that restricts their effectiveness.
In a global study of 3600 customer-facing employees, more than a third (34%) say they lack the right technology to provide optimal service.
Throwing more tools at the problem usually isn't the answer either: 38% report they need to shift between four and 12 applications daily in their jobs, making it difficult to rapidly respond to customer inquiries, locate customer information, and find solutions.
The survey revealed which roadblocks hamper customer service agents and offered clues for how business leaders can overcome these issues.
Highlights include:
Basic inefficiencies still frustrate agents (and customers): Software still isn't solving basic issues that have long given customer-facing employees headaches.
For example, 40% of agents are frustrated they're still forced to pass customers across teams and departments to solve their needs, while 28% balked at needing to repeatedly enter the same information in different parts of the system.
Meanwhile, a quarter of agents complained about having to ask for information the customer already supplied on another channel, and another quarter were frustrated at needing to sign in to multiple systems to get their jobs done.
AI and automation may provide some relief: AI and automation are often touted as technologies to increase efficiency, but do agents think they would actually help? Two-thirds say intelligent chatbots and virtual assistants would speed up processes and help them focus on issues that require human intervention and 62% feel those technologies would simplify their jobs. In addition, 60% say these tools will become increasingly complementary, and another 60% think they will better enable customer service professionals in the future.
Getting the right data at the right time changes everything: Agents indicate they want their software to surface the right information at the right time. The survey found 43% think a consolidated view of all past customer interactions would help them be more effective, while a third want a unified view of customer data from all channels, and more than a quarter (26%) want software that automatically recommends the next best option for their customers.
Most companies lack omnichannel options for customers: Two-thirds of business decision-makers said their business is threatened by competitors using more sophisticated customer service technology solutions. But the customer service agents think business leaders aren't doing enough to fix it: consider that just a little over a third (35%) of customer service reps say their customers can contact their organisation through social media, just 21% provide an online chat option with a representative and only 9% offer chatbots. But for some reason, more than a quarter (26%) still support fax as a communication channel.
Speed is still paramount for happier customers: Speed was ranked by agents as the most important factor in providing positive customer service outcomes (selected by 84% of agents). Other top factors included the ability to anticipate customer issues and suggest the next best action (70%) and to intelligent problem-solving guidance (61%).
Pega surveyed 3,600 customer-facing employees from the United States, United Kingdom, France, Germany, the Netherlands, Japan, and Australia.
"We all know that happy and productive front-line staff results in more positive customer experiences," says Pegasystems chief marketing officer Tom Libretto.
"But our study tells us that too many businesses aren't listening to the concerns of service agents on the front lines who interact with customers every day, and when businesses do listen, they're unable to address those concerns.
"These businesses run the risk of not only losing customers but valuable, skilled employees as well," says Libretto.
"Organisations need to empower their representatives with intelligent and responsive software that connects the dots across systems and departments – so agents don't have to. With this help, front-line employees can quickly and efficiently resolve issues, generate goodwill with amongst their customer base, and ultimately benefit from high levels of retention as a competitive advantage.