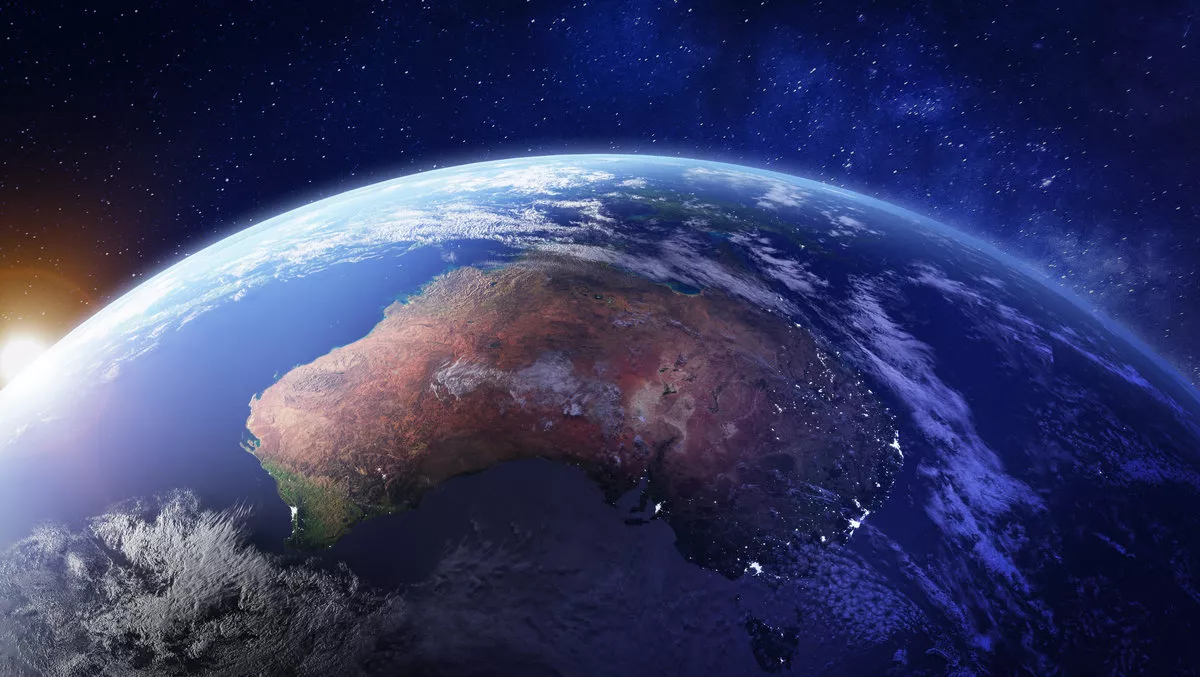 Cybersecurity companies bring advanced encryption and quantum tech to Aus
FYI, this story is more than a year old
Three cybersecurity companies, Vault Cloud, QuintessenceLabs and Ziroh Labs, have launched a secure and scalable package for enterprise file synchronisation and sharing systems in Australia.
The project sees the integration of homomorphic encryption and Australian quantum expertise into Vault Clouds secure hyperscale cloud.
Funded by AustCyber the Australian Cyber Security Growth Network as part of its AU$15 million Projects Fund, the project connects commercial quantum solutions with cryptographic applications in a sovereign secure cloud.
AustCybers funding has allowed the companies to integrate Australian physics capabilities, with an offering to government and critical industries available in late 2019.
AustCyber CEO Michelle Price says, "This is an outstanding example of world leading Australian cyber security research and development being commercialised to our domestic market and demonstrating its importance to export markets.
QuintessenceLabs is a specialist in quantum cybersecurity solutions deployed in private companies and governments globally. This includes a quantum entropy generator that produces large quantities of true random numbers for secure cryptographic applications.
Traditionally, random numbers are generated using algorithms, seeded by observing events inside operating systems and networks, the company says. Modern applications need large amounts of entropy and without a large supply applications must either slow down or risk lowering their protection, says Quintessence Labs.
QuintessenceLabs Quantum Random Number Generator (QRNG) generates true random numbers using quantum tunnelling.
In quantum tunnelling, charged particles tunnel through a diode in an unpredictable way, creating random fluctuations that are processed and delivered at 1Gbit/s.
The QRNG is available as a standalone solution or integrated into the qCrypt key management capabilities to provide entropy and security solutions.
QuintessenceLabs founder and CEO Vikram Sharma says, "QuintessenceLabs software integration makes this function available to applications as a service over the network. This can be seamlessly integrated into default and standard endpoints with no changes to client software configurations.
"Organisations are subject to an increasing number of cyber attacks, and traditional approaches are no longer sufficient to securely protect information. QuintessenceLabs is delighted to bring our quantum cybersecurity capabilities to this unique Australian integration, giving industry and government access to the strongest data protection," says Sharma.
Vault Clouds hyperscale cloud has also integrated its new Barbican technology - a key and secrets management layer with access auditing.
In the AustCyber project, Barbican was connected to QuintessenceLabs qStream, utilising quantum technology to create cloud encryption.
Vault Cloud founder and CEO Rupert Taylor-Price says, "Vault Cloud will offer this new technology to customers later this year. We are excited to be able to integrate cutting-edge Australian research and resulting deep tech advancement into our secure cloud and give access to this enhanced key and secrets management to governments and critical infrastructure providers.
Ziroh Labs homomorphic encryption technology allows data to remain encrypted while certain operations are performed on it.
This technology was integrated into the identity, secrets management and storage systems of Vault Cloud.
Ziroh Labs OStor system allows content, metadata, folder structures and content index to be stored in encrypted format while being available for search, viewing and retrieval without decrypting on the server side, thus delivering homomorphic encryption to end users.
Ziroh Labs founder and CEO Hirshikesh Dewan says, "In addition to OStor, Ziroh Labs has launched developer friendly products for organisations to easily adopt homomorphic encryption without requiring specialised teams to get the benefit.
According to a statement, combining these several technologies has resulted in the creation of a commercialised solution that is secure, scalable and deployable.
The package for an Enterprise File Synchronisation and Sharing (EFSS) system leverages full-entropy quantum keys and homomorphic encryption which allows an 'always encrypted paradigm, with features like secure cloud storage, search and collaboration on encrypted data.
The solution will be available to private companies and government organisations.