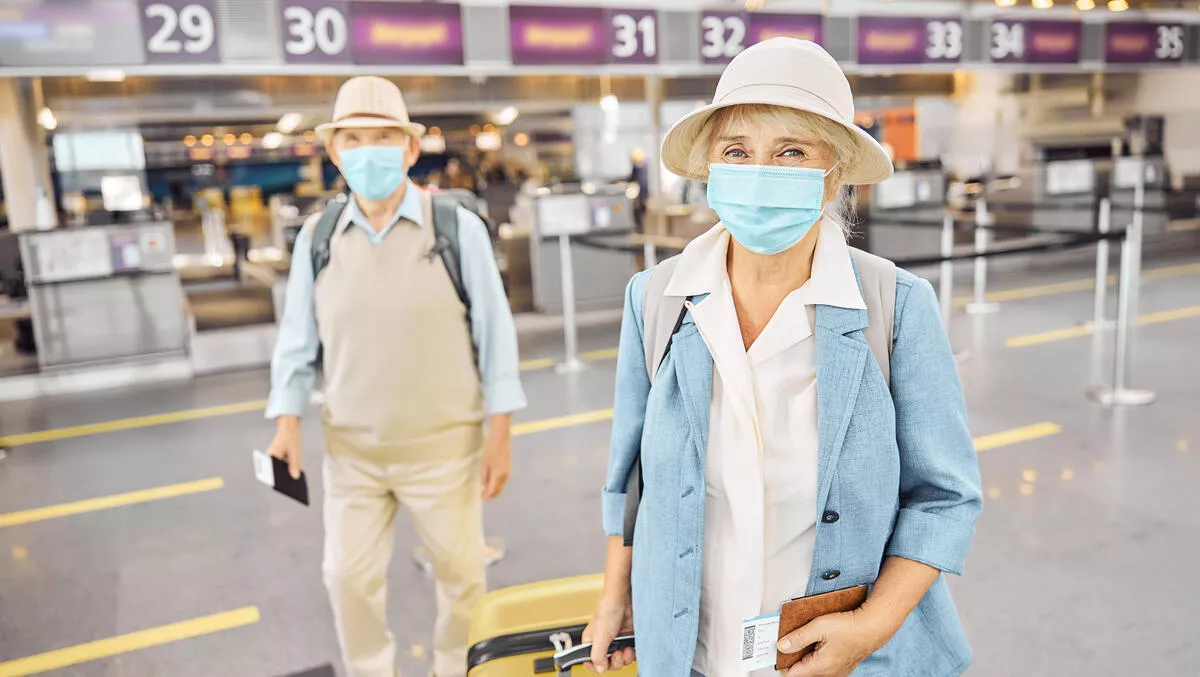 Darwin International Airport invests in Elenium Automation self-service solutions
FYI, this story is more than a year old
Elenium Automation has been selected by Airport Development Group, owners and operators of Darwin International Airport (DIA), to deploy the VYGR end-to-end solution in a bid to improve passenger experience, enhance operational efficiency, and enable future growth.
Melbourne-based Elenium Automation creates self-service technology designed to help people move faster and safer.
The company's products are used across aviation, healthcare, aged care, and government infrastructure. Its aviation solutions reportedly reduce passenger congestion by up to 60%.
DIA is one of Australia's ten busiest airports. It serves as a gateway to Darwin, including renown national parks and ancient cultures.
To date, DIA has used traditional, agent-assisted passenger check-in and baggage acceptance. By implementing Elenium's industry self-service technology, DIA is investing in providing a faster, safer and more efficient journey for passengers, while also enabling ground staff to give more focussed assistance to those who need it.
The scope of the Elenium solution at DIA includes 30 portable kiosks to provide a full and fast check-in process, all of which can be moved, as well as 23 bag drops, six of which can also function as agent-assist and rework stations.
Elenium's bag drop uses cameras that digitally zoom and focus to find the bag tag barcode. Bag tags are read in 70 milliseconds irrespective of bag placement, at 97% first time read rate. This eliminates the difficulty passengers can experience at having to reposition tags and luggage, the company states.
All of Elenium's kiosks and bag drops can operate in touchless mode and are delivered with biometric-ready capability.
VYGR is powered by cloud computing so airports of all sizes can use the technology without investing in additional IT infrastructure, Elenium states.
The company will also supply operations and monitoring software to ensure operational issues can be addressed pro-actively.
Elenium's Flight Deck platform optimises operational support by providing a live view of the status of all hardware devices. This can lead to quicker resolutions for better customer experience outcomes and greater operational efficiency.
Airport Development Group executive general manager operations, Rob Porter says, "DIA's future growth strategy requires faster, easier and more efficient passenger processing that works with our airline partners to streamline the check-in experience.
"Elenium's innovative technology will help us to create a seamless curb-to-gate journey for our passengers. We look forward to growing our reputation as one of Australia's best airports and a favourite travel destination in the years to come.
Elenium Automation CEO and co-founder Aaron Hornlimann says, "As Australia moves toward re-opening, self-service automation technology will be key in enabling airports to operate safely, without compromising on efficiency or passenger experience.
"We are thrilled to be partnering with Darwin International Airport to leverage our self-service technology. Our ultimate vision is for passengers to simply walk through the airport unencumbered.