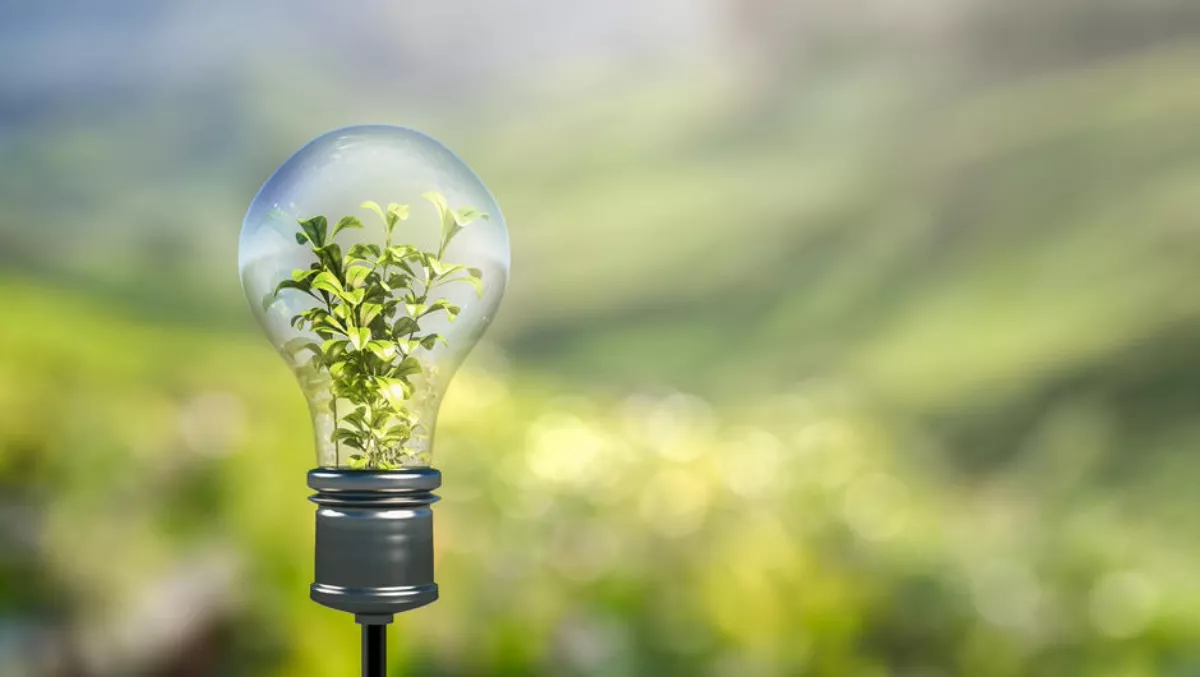 Data center giants team up to tackle Australia's steep energy prices
FYI, this story is more than a year old
The spotlight has been on Australia's energy market recently, with the Australian Bureau of Statistics reporting people are paying 26% more on utilities bills than they were six years ago.
Meanwhile, the rapid closures of coal-fired power plants and an increase in the price of large-scale generation certificates - two of several converging events that have caused wholesale prices in Australia's National Electricity Market to as much as triple since 2016 - have left companies struggling with inflated energy bills and budgets.
Schneider Electric is addressing one sector of the problem by helping Australian companies mitigate steep energy costs with the launch of several new services.
These services will assist businesses in the adoption of low-cost renewable energy, through power purchase agreements (PPAs) and other projects.
The services see two data center giants collide; Schneider Electric will partner with Equinix to collaboratively tackle this issue. Senior manager of global utilities and sustainability for Equinix, Bruce Frandsen, comments, "Our partnership with Schneider Electric has proven valuable as we evaluate renewable energy and cleantech opportunities."
"The market knowledge, technical expertise and ability to engage stakeholders has helped us achieve our clean energy procurement and carbon-reduction goals."
In addition to the consulting services, Schneider Electric is expanding its New Energy Opportunities (NEO) Network to connect Australian companies with resources to navigate the process of evaluating PPAs, and other renewables and clean tech options.
An online community of corporations, developers and solutions providers, the NEO Network gives members a forum to share insights, identify prospects and accelerate projects. It also provides access to exclusive global market intelligence.
Over 70 international organisations are already active in the NEO Network, including Equinix and more than 15 other companies with footprints in Australia.
Senior vice president of Schneider Electric energy and sustainability services, Steve Wilhite, highlights a challenge faced by the market.
"The array of technologies, contracting vehicles and market players can hinder companies."
"However, given the sharp incline of energy prices, organisations need to clear those barriers and act quickly."
"Prices for wind and solar will continue to fall, and businesses will not only benefit from a financial perspective, but PPAs and similar transactions are ideal to push sustainability initiatives forward."
Brian Morris, vice president of energy and sustainability services in Australia says the opportunity for savings is immense.
"According to the Clean Energy Council, renewable generation is expected to almost double from 2016 to 2020, giving companies a broad range of prospects," explains Morris.
"PPAs in particular have already delivered electricity cost savings between 10 and 50%."
Supported by the NEO Network, the new services include strategic project sourcing, negotiation and execution, including consultation on "club-type" or aggregated PPAs where two or more companies enter into a joint venture to purchase renewables at scale.
Related stories
Top stories