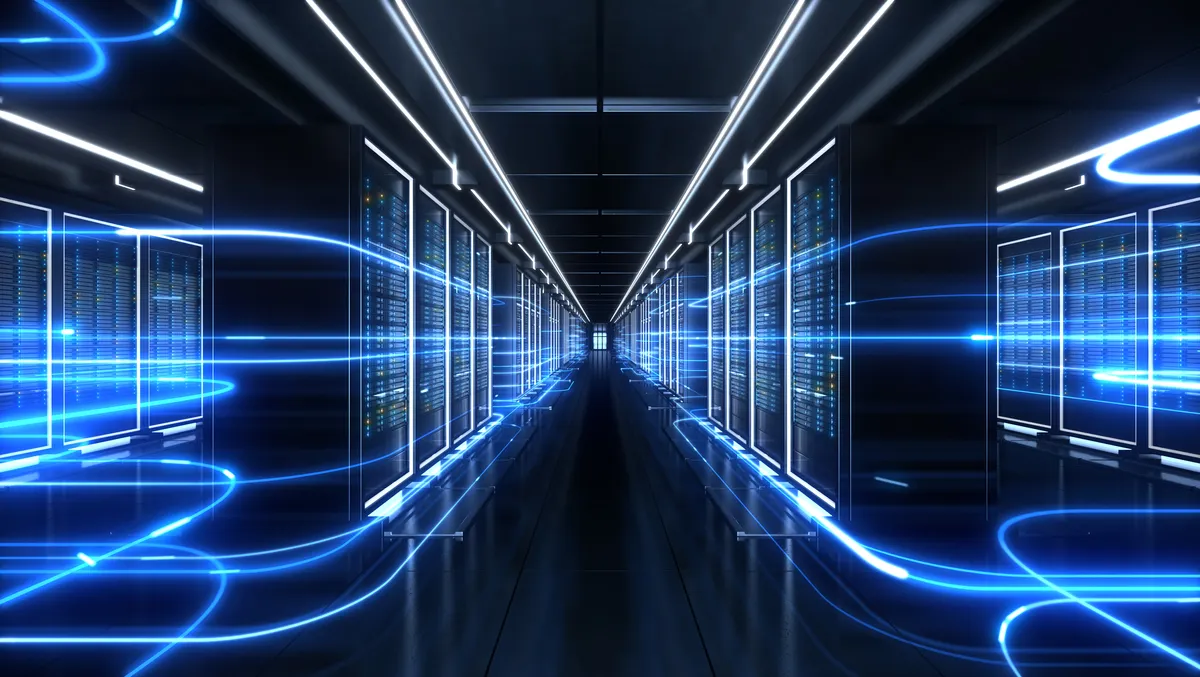 Data centre market primed for explosive AI growth - Omdia
The recent explosion of high-profile AI successes and investment announcements has captured the attention, and imagination, of the business world.
In light of the latest AI media frenzy, new research from Omdia reveals that the data centre market has a heightened awareness of practical applications for AI that promise to improve productivity and lower costs. The collective evidence so far says this will not just be another flash in the pan, according to the researchers.
Colocation businesses, including both multi-tenant and single tenant data centre providers, are expected to be riding this wave of new AI growth.
Some of these companies have adapted their data centre designs to enable higher rack power density. The power consumption of servers configured for AI training is akin to high-performance computing (HPC) clusters for scientific research.
Alan Howard, Principal Analyst at Omdia, says, "The colocation providers able to provide the highest rack densities and access to liquid cooling will now have the upper hand in the market for data centre space."
Research from Omdia projects continued strong growth in the colocation market, and it's likely the proliferation of AI hardware will be an added tailwind to growth.
The colocation industry is quite healthy and is expected to reach $65.2 billion in 2027, with a 5-year growth CAGR of 9.4%, according to Omdia's Colocation Services Tracker - 2023.
Depending on how the acceleration in AI hardware deployments materialises, colocation data centre revenue could get a significant boost over the next few years.
The top three colocation service providers in the world are Equinix, Digital Realty, and NTT Global Data Centers (NTT GDC). Between them they operate over 700 data centres and have over 100 construction projects underway as covered in Omdia's Data Center Building Tracker – 1H23.
These three companies represent 33% of the total 2022 revenue of $41.6 billion, according to Omdia's Colocation Services Tracker - 2023.
Not all data centres can handle AI or HPC equipment, but these companies and numerous other noteworthy colocation service providers have been anticipating this emerging growth trend, Omdia states.
Data centres built over the last couple years, and many of those under construction, have been designed and architected to accommodate these high-power density equipment racks.
These data centre design and architecture properties include high-density power distribution management and precision cooling for thermal management to protect servers.
In some cases, colocation customers require direct to chip liquid cooling which requires special data centre plumbing designs to provide customers access to a liquid cooling loop, or the option to install immersion cooling tanks where the hottest servers are sunken into a bath of non-conductive fluids.
Howard concludes, "Achieving these advanced data centre operating characteristics are not for the faint of heart, or those companies with an aversion to high capital expenditures (capex)."
"Colocation companies like Equinix, Digital Realty, NTT GDC, Flexential, DataBank, Compass, Aligned, Iron Mountain, and a host of others are in the business of taking that capital risk to build data centres so that enterprises and cloud service providers don't have to."