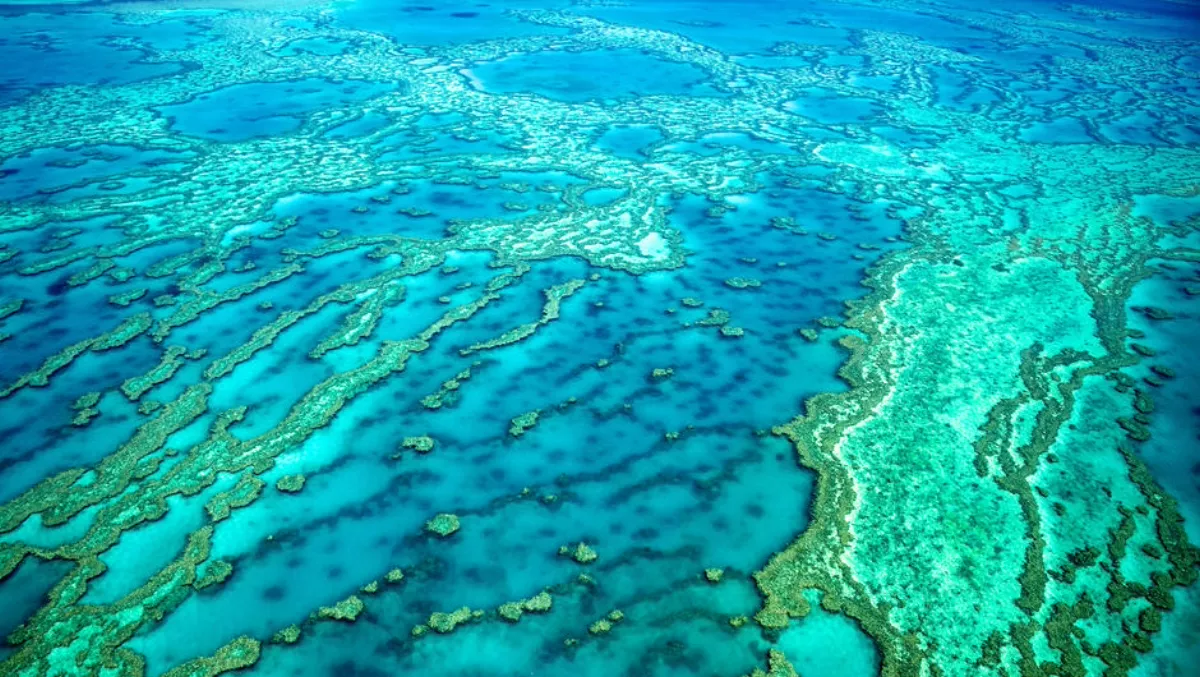 Data for good: Using data to help preserve our world
Thu, 19th Apr 2018
FYI, this story is more than a year old
If you are tracking the evolution of data, it is easy to see that we are fast approaching a time when data will be considered life-critical.
We are entering a new era that we'd like to call Data Age, in which the way we use and rely on data will transform the way we live, work and play.
IDC has forecasted that by 2025, nearly 20% of the data in the global datasphere will be critical to our daily lives and nearly 10% of that will be hypercritical – having a direct and immediate impact on the health and well-being of users.
Data will help to solve problems that will impact the human experience- - from the way we travel to how we grow food, how we feed people on an increasingly populated planet, and how we protect and care for our planet.
While you might question whether an IoT toaster is automatically browning our sourdough exactly how we like, Internet of Things (IoT) is indeed life transformative. The reality is that data is going to drive tremendous utility in our personal lives.
Looking beyond mere utility and convenience, perhaps one of the most exciting developments already impacting our world is our new found capacity to collect and store vast swathes of data to power important geo-social projects, both environmental and social - which will have a positive impact upon all global citizens.
Data for good
Consider the pioneering work of Australia-based Dr Catherine Ball, who is leading the world in drone research to gather data for scientific purposes - to explore remote islands, map vegetation and help improve environmental conservation on engineering projects with the Queensland Government.
Her passion is for projects that have a humanitarian aspect, including recording indigenous cultural heritage and emergency response applications.
On the social side, according to a recent announcement, Bill - Melinda Gates Foundation committed US$80 million to close gender data gaps and accelerate progress for women and girls around the world. The foundation stated in the announcement, "Data holds power. It demonstrates the size and nature of social or economic problems, and brings clarity around who is falling through the gaps.
Data holds power. These three words from the Foundation sum up perfectly why corporations and organisations of all sizes should be investing in data science both for their own benefit and, more importantly, for the benefit of their broader communities.
In addition to creating an annual science award, Ptolemy Data Science Award, to recognise exceptional work in data science that change lives for the better, we are also privileged to support a number of truly ground-breaking initiatives.
Some of these include the international non-profit organization CyArk - which is dedicated to digital preservation of the world's cultural heritage sites using new technologies - and the non-profit Great Barrier Reef Legacy project.
Helping the Great Barrier Reef
Far in North Queensland, the GBR Legacy research team of global leading scientists, marine biologists, and ocean floor mappers, etc. was collecting and sharing data from the sea to the globe, with one goal - increase our understanding of the ecology, fragility and sustainability of the Great Barrier Reef and in turn help other coral reefs around the world.
The non-profit project launched its first research expedition 'Search for the Super Corals' in late November, mapping and studying the most remote sections of the northern Great Barrier Reef – the area most affected by recent coral bleaching. (You can read more on their Facebook page).
The expedition has already yielded a significant discovery which includes a coral species completely new to science and the first new species to be discovered in thirty years.
They have also identified several other coral species previously not known to live on the Great Barrier Reef.
The data collected on the expedition has provided scientists with an overall reef health assessment and allowed scientists to identify and collect the super coral species that are able to withstand heat stresses.
This knowledge will help scientists to help the reef build resilience and safeguard the future of the world's coral reefs. It will also help to develop one contiguous baseline map and contribute to a bigger project which will assess a management tool for mapping resilience.
\The unique open source approach being adopted by GBR Legacy means scientists - including citizen scientists - from all over the world will have free and unlimited access to all the data collected during the Expedition, allowing them to easily collaborate and share their own findings and understandings.
More and more data to harness for change
The rate at which data is created is increasing exponentially.
Indeed over 90% of the world's data has been created in just the last few years and IDC forecasts that by 2025 the global datasphere will grow to 163 zettabytes (that is a trillion gigabytes) which is ten times the 16.1ZB of data that was generated in 2016.
Projects such as GBR Legacy prove that the knowledge is there within that data, just waiting to be tapped and that open sourcing can drive a global opportunity for positive change.
I would urge all organisations to consider how they can support and encourage a collaborative approach to data gathering and sharing just as GBR Legacy has done.
Data really can change the world for the better.
It will be critical for our future that we all contribute in some way to help address critical global issues including climate change, public health, poverty, and disease.