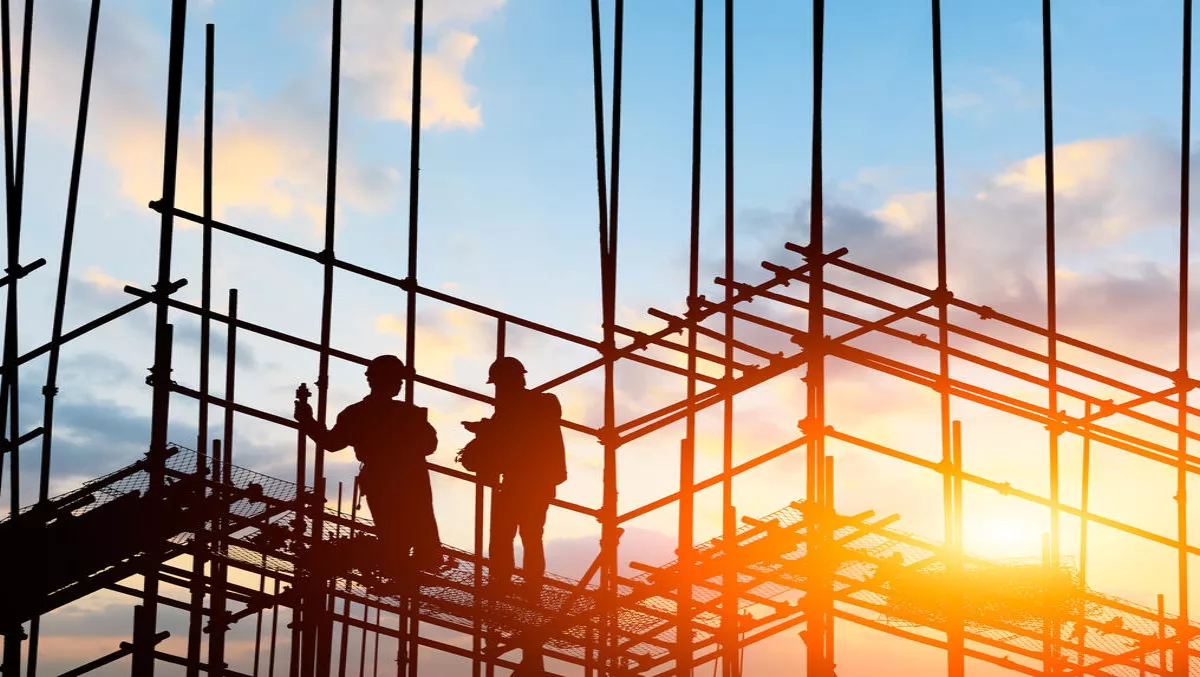 Data: A new frontier in the construction industry
FYI, this story is more than a year old
Despite the investment pouring in, the construction industry is becoming one of the most competitive in Australia.
This is piling on the pressure for projects to be delivered on time, to a high quality, and within budget. Client satisfaction has never been more important.
And yet, all too often construction projects are running over schedule, blowing budgets and reporting accidents on the job site.
After playing several years of catch up, technology is starting to meet the needs of construction. In particular, data is now being leveraged by construction companies across Australia and New Zealand to deliver projects quicker and more efficiently.
This is a significant shift from even 15 years ago when teams would gather near the end of the month and analyse how they were tracking based on a number of spreadsheets and paper forms.
Where are we now?
It's time for a major uplift in data-run construction projects. This is shown in a major new research study by KPMG International which claims that it is now time to reassess the approach to effective performance of major construction projects.
According to Make it, or break it – Global Construction Survey 2017, of the 200-plus senior construction executives taking part in the survey, only 25% say they have confidence in the industry's ability to deliver projects on time and on budget.
The report also found that the industry is excited about the potential of technology, but also cautious about where to invest to get the optimum impact.
In addition to this, an overwhelming 93% of respondents think that technology and innovation will significantly change their business, but less than one in 10 are routinely using mobile platforms, advanced data analytics and robotics and digital labour.
This data is supported by recent research from StartupAUS which highlighted that slim margins in the industry present a barrier to change - preventing new con-tech offerings from being adopted at the rate the industry needs.
However, with construction being the biggest full-time employer for workers between the ages of 15 and 24, it is clear that there is a place of digital innovations and data to be leveraged in the industry.
With 94% of Australians between 18 and 24 owning a smartphone, it's a fair assumption that screen-based con-tech has a place in the industry.
The importance of real-time data
Communicating real-time information to project players is becoming increasingly essential to the success of projects – with investment in con-tech, project managers will be able to plan the work pipeline with far greater efficiency.
The access to real-time data is bringing real agility to the sector.
The influx of mobile devices into the job site has the potential to ensure everyone on the worksite is up to date with developments, risks, and updates at all times, with data shared in real time.
This has, in turn, empowered project managers to jump in as soon as an issue or problem becomes apparent and handle it swiftly.
Where previously a single delay could backlog an entire project, real-time updates allow users to carefully manage the entire construction process, giving project managers and developers the opportunity to jump in as soon as an issue is identified, and solve it as quickly as possible.
Integrate and put data first
While the need for construction tech is increasing day by day, it is just as important that technology grows and adapts.
In this way, integrations will allow con-tech to constantly evolve and meet the needs of project managers. Construction management software has shifted from simply being a glorified document management system to becoming the backbone of construction projects – large and small.
Procore's recent integration with Acuite, a leading construction intelligence software is one such example of this.
While the con-tech assists with the day-to-day running of a project, the integration with Acuite means that customers are able to have a real-time health check at not just the individual level, but also across a whole portfolio of products within a specific region, and between regions as well.
Development in the construction technology industry is then dependent on tech companies coming together to ensure that data is always placed front of mind.
Digitisation of the construction industry isn't a question of if or when – the much needed changes are happening now.
A data-driven approach to construction will ensure projects are completed more efficiently, to a higher quality and with improved safety standards.
And construction companies sitting on the sidelines need to take steps now to join the digital future – or risk being left behind.