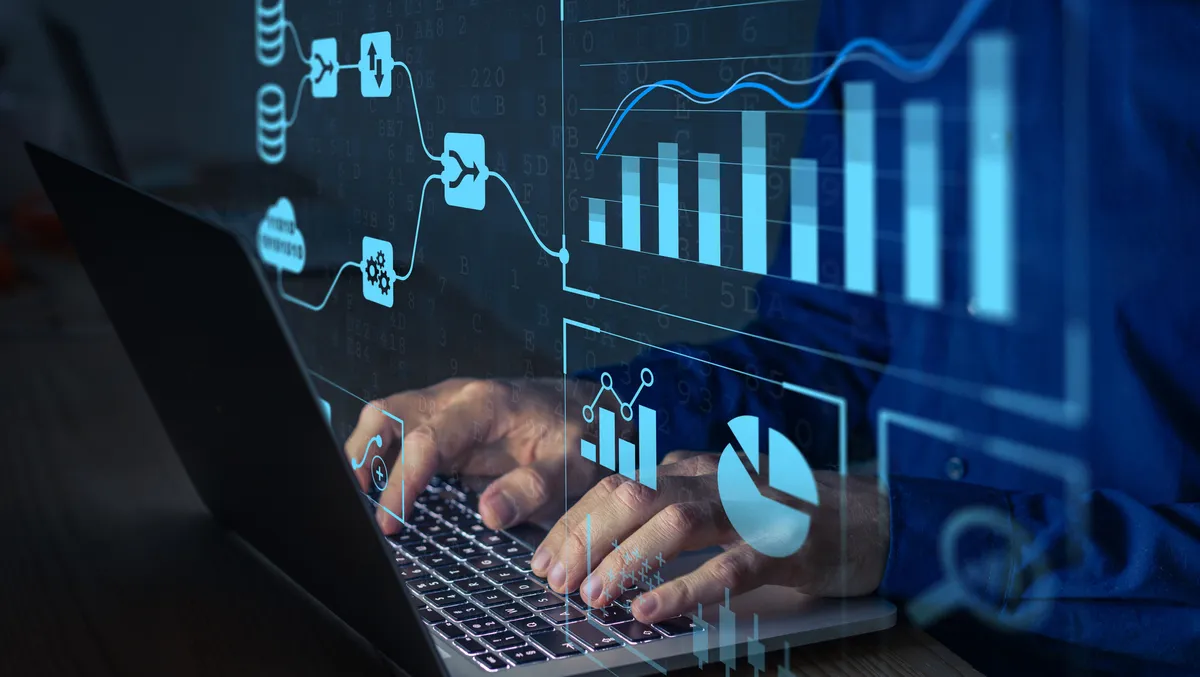 Data to become a strategic business asset for ANZ in 2023
Wed, 21st Dec 2022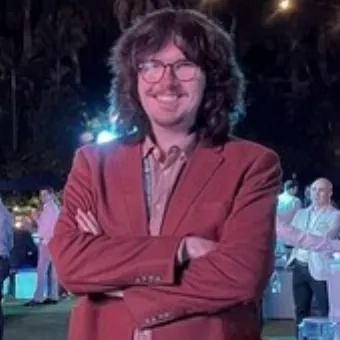 By Zach Thompson, News Editor
Australian and New Zealand organisations are aiming to do more with their data and reduce time to value, signalling this will be a significant focus in 2023.
It's one of four trends that Keir Garrett, Vice President of Cloudera Australia and New Zealand, says will impact the industry in the coming year.
"Businesses across industries are in the process of realising their digital transformation efforts and looking to further mobilise emerging technologies, such as AI and machine learning for improved operational efficiencies and cost reduction," Garrett says.
Unprecedented volumes of enterprise data have become a by-product of the shift to digital activities and the growing number of digital customer touchpoints, particularly in the telecom, retail, healthcare, manufacturing, insurance, and financial services industries.
Further, with 5G networks expected to be deployed across the region, this volume of data will increase significantly.
Data contains valuable insights to make vital business decisions, with the most innovative and successful organisations recognising data as a strategic resource that needs its own strategy.
Garrett says this strategy will look different depending on an enterprise's individual business needs, as one affects the other, and the strategy will also need to continue evolving with the company's priorities.
"What is certain is that having an enterprise data strategy aligned to the organisation's cloud strategy and business priorities will help the organisation drive greater business value by improving operational efficiencies and unlocking new revenue streams," Garrett says.
Enterprise Data Maturity research shows 5.97% of companies in ANZ with mature strategies of more than a year report achieving higher profits.
However, 71% of Australian businesses have yet to democratise access to centralised analytics tools and support, making it difficult for business divisions to work together.
In addition, self-serve functionalities that don't require specialised ops or cloud expertise make it simple for businesses of any size to put in place the right tools to get actionable data insights, achieve objectives and grow revenue.
The second trend that Garrett highlights is the importance of operationalising adaptive AI systems to make decisions faster.
Organisations have increased their demand for real-time data processing, streaming and sharing to shift their operations into data-driven businesses.
This will mean more companies invest in building adaptive AI systems capable of regularly ingesting large amounts of data and quickly adapting to changes and variances.
Identifying who is leading this approach will come down to how fast predictive analytics can be executed, as well as the cost-benefit ratio related to these algorithmic paradigms.
Moreover, an enterprise's ability to foster trust with usable and explainable AI for faster and more flexible decisions will also demonstrate those who are using this strategy to full effect.
"We foresee organisations pivoting focus beyond the algorithm to things like business-ready predictive dashboards, visualisations, and applications that simplify the use of AI systems to reach conclusions," Garrett says.
"These will help business leads quickly understand the impact to their business and act with confidence."
Cloudera has been working with ANZ enterprises to implement data analytics and AI offerings into their workflows to foster data-driven decisions and greater efficiency, with every company quickly seeing the benefits.
Research from IDC anticipates Australia's spend on AI systems to reach $3.6 billion by 2025, further representing a compounded annual growth rate of 24.4% from 2020 to 2025.
Garrett notes as AI and machine algorithms evolve, more enterprises are adopting machine learning and processing.
"From financial institutions to telecommunications, manufacturers to retail, we are seeing organisations leverage these technologies in innovative ways that transform the business," Garrett says.
"As more industries mature digitally and widely adopt these technologies, 2023 will be a pivotal year for organisations looking to deploy emerging tech solutions across business functions."
The third trend Garrett points out is the continued move to the public cloud and hybrid cloud and how this will help with deployments.
"Public cloud spend and workload volumes continue to accelerate for organisations of all sizes as cloud-first policies and cloud migration remain top of the agenda for senior IT leaders," Garrett notes.
"However, a significant amount of this spend is wasted as organisations struggle to optimise costs effectively."
Flexera research from its 2022 State of the Cloud Report found many respondents self-estimated their organisations wasted 32% of cloud spending in 2021, an increase of 2% on the previous year.
How to spend effectively has been the top cloud initiative for enterprises for the last six years. Garrett notes that many businesses will likely choose more cost-effective strategies in 2023 to deliver results fast and efficiently. These include:
Migrating more workloads to the cloud to free up resources while driving agility
Implementing data and analytics solutions that can manage the end-to-end data lifecycle – from ingesting data from multiple sources to storing, processing, serving, analysing and modelling it to drive actionable insights
Repatriating some machine learning workflows back on-premise, where complex processes are more cost-effective, to optimise cloud spend for compliance, governance and security
Implementing modern data architectures such as data lakehouse, data fabric, and data mesh are crucial to using cloud funds effectively and creating efficient business operations throughout the enterprise.
These modern architectures will manage data on-premises and in public or private clouds. But they are also intrinsically designed to handle complex areas such as security and governance-related issues, and address IT team concerns regarding access to organisational data.
"Organisations can consider moving to hybrid data platforms that can manage the entire life cycle of data analytics and machine learning," Garrett says.
"The platforms must have features of openness and interoperability that allows ease of sharing and enables self-serve functionality, such as the Cloudera Data Platform (CDP), which has a built-in shared data experience (SDX) feature.
"These features provide businesses with a common metadata, security, and governance model across all their data."
Garrett explains that the fourth trend will relate to using SaaS products to address business challenges.
This will relate to the costs associated with managing, maintaining and operating traditional data centres and how using cloud as a cost-control measure and continuing to migrate workloads will bring these down.
Further, overseeing data centres won't need as many labour resources, freeing employees up to focus on further efforts to innovate the business, an especially important aspect in the current tight labour market.
Using the right SaaS product will give businesses access to technologies they need to innovate, alongside the necessary scalability and flexibility to stay resilient through these turbulent and ever-changing times.
"As talent resources remain tight in the anticipated economic slowdown, we expect this to drive more demand for IT outsourcing services and SaaS solutions to address cloud, security and big data skills shortages," Garrett adds.
"This is where initiatives like Cloudera's partnership with Generation is crucial in bridging the talent gap – by improving access to digital skills, mentorship and learning resources, and transforming education to employment opportunities."
Organisations across ANZ need to set aside time to evaluate their business processes before embracing cloud, edge, and data capabilities.
An integral part of this is determining the best approach for the business's unique needs, where these capabilities benefit the entire company and don't just solve specific challenges.