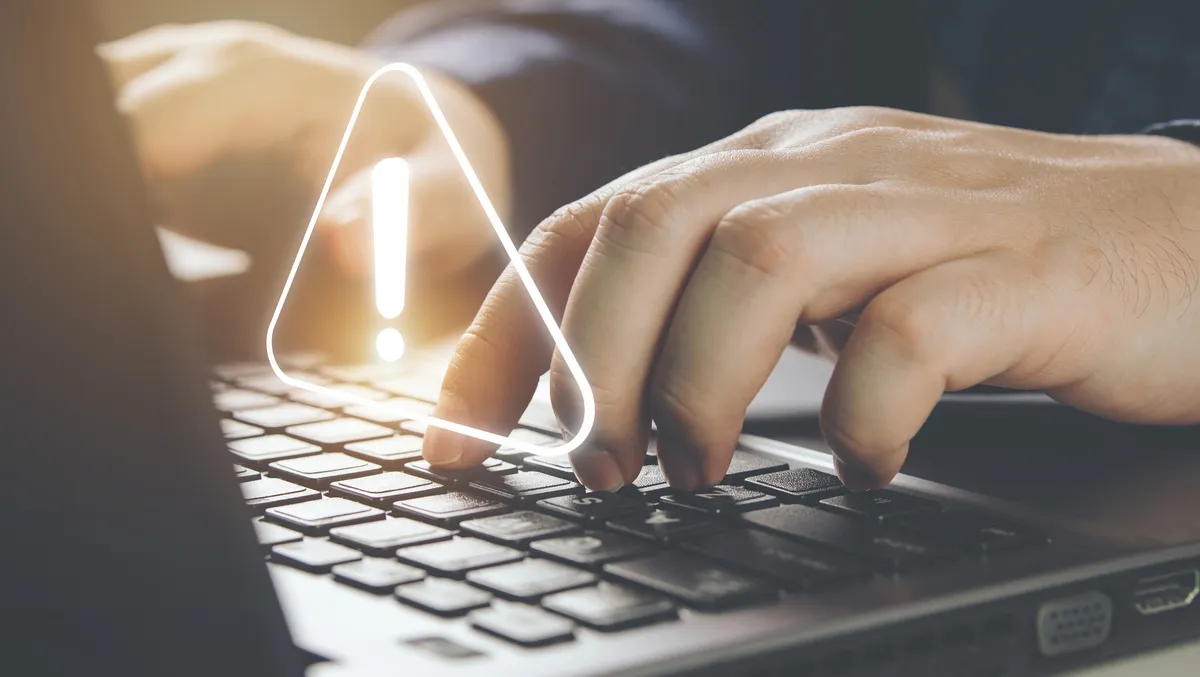 Dataminr expands on Pulse offering with Cyber Risk solution
Dataminr has announced the launch of its new cybersecurity offering, Dataminr Pulse for Cyber Risk.
Powered by Dataminr's AI platform, Pulse for Cyber Risk delivers actionable intelligence on real-time risks and cyber-physical threats to corporate enterprises.
Dataminr Pulse, now spanning both Corporate Security and Cyber Risk, is designed to provide enterprises with a cross-functional product suite that enables CISOs, CSOs and their teams to maintain a common operating picture for faster and more effective response to cross-domain threats.
This announcement accompanies the official launch of the Dataminr Cyber-Physical A2I Partner Coalition including Claroty, Mandiant, NightDragon, Optiv and ServiceNow.
Ted Bailey, Founder and CEO of Dataminr, comments, "With over 1500 corporate and government organizations relying on Dataminr's AI platform, including two-thirds of the Fortune 50 and more than half of the Fortune 100, Dataminr is now unlocking new value for the chief information security officer and their teams.
"With the launch of Dataminr Pulse for Cyber Risk, we are leveraging artificial intelligence to produce real-time actionable intelligence across the cyber, physical and digital domains. Corporate enterprises can now utilise the expanded Dataminr Pulse product suite to enable faster and more effective real-time response and to bolster their enterprise resilience."
Pulse for Cyber Risk is powered by Dataminr's multimodal fusion AI platform, the leading AI capability for real-time risk and event detection within public data.
By cross-correlating diverse data formats spanning text, image, video, sound and machine generated sensor data, Pulse for Cyber Risk provides unrivaled speed, scope, and accuracy.
The AI platform's deep learning based real-time detection models encompass natural language understanding for text across 150+ languages, computer vision for images, videos, OCR & logo detection, audio processing & classification, and multi-variable anomaly detection.
Dataminr is also a leader in generative AI, using Large Language Models (LLMs) to generate textual event and threat summaries that are seamlessly integrated into real-time alerts.
Pulse for Cyber Risk delivers relevant and customisable intelligence to corporate enterprises by offering 50 new cyber-specific signal topics that encompass use cases including:
Cyber-physical convergence: Real-time intelligence on converged cyber-physical threats, including physical threats to IT and OT infrastructure, network and power outages, natural disasters, and emerging geopolitical risks.
Vulnerability prioritisation: Prioritise patching with visibility across the entire lifecycle of a vulnerability, from pre-CVE to exploitation, while surfacing relevant vulnerabilities in infrastructure.
External attack intelligence: Mitigate risk by tracking threats to subsidiaries and third parties across ransomware, APT groups, breaches, leaks, DDoS, defacement, and malware activity.
Digital risk detection: Early warning of risk to digital assets including leaked credentials and data, account and domain impersonation, and mentions across the surface, deep and dark web.
Dataminr's AI platform performs trillions of daily computations across billions of public data inputs from nearly one million diverse public data sources.
Cyber relevant data sources range from the deep and dark web, online code repositories, external network and IoT sensors, regional and alternative social media sites, industry blogs and publications, and government advisories and corporate disclosures, the company states.
Integrated deep and dark web sources span illicit markets, forums, paste sites, and ransomware group sites and are dynamically updated to keep pace with this ever-shifting landscape.
Pulse for Cyber Risk also integrates advanced named entity recognition (NER), dynamic entity mapping and a proprietary robust knowledge graph containing millions of entities and relationships.
These capabilities enable corporate enterprises to discover the full spectrum of threats relevant to their businessspanning those impacting their own company, their subsidiaries, and also across their third-party supply chain.
Pulse for Cyber Risk also fits into the enterprise workflow with signal delivery methods including native desktop and mobile apps, flexible API, and direct integrations with a number of leading cybersecurity applications, according to Dataminr.