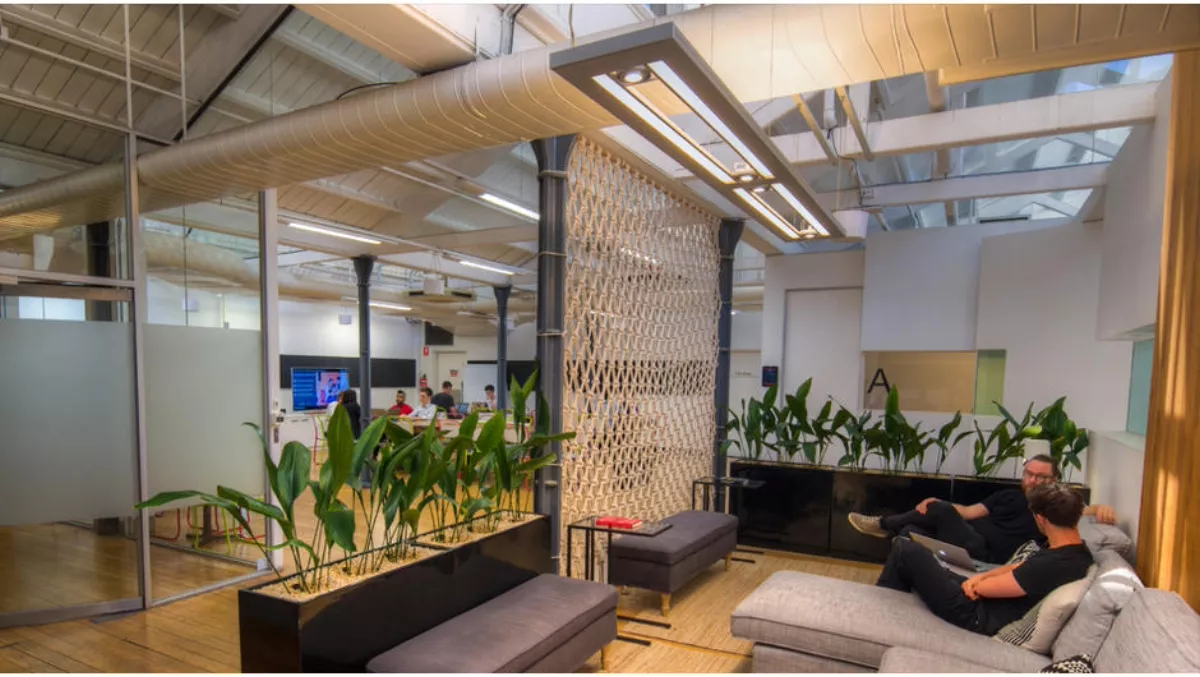 Decentralisation central – Melbourne launches first Web 3.0 tech hub
FYI, this story is more than a year old
YBF Ventures (formerly York Butter Factory) has launched a dedicated Web 3.0 hub, YBF Mesh, following the launch of the YBF Fintech Hub in partnership with the Victorian Government.
Based out of its new 3,100 square-meter headquarters in Melbourne's CBD, YBF will provide a platform to facilitate the web's next major iteration, the shift towards a decentralised web – Web 3.0.
The hub is the first of its kind and will enable a handful of curated startups to work in the decentralised technologies space, to co-locate themselves with other high-potential projects and as a community.
Founding partner Decred Project's Joshua Buirski says, "Blockchain technology has absorbed much of the limelight over the past 12 months, however, those placing a sole focus on blockchain are not seeing the bigger picture.
"What should be noted is that while certainly important, blockchain and distributed ledger technology are merely one of several pieces of the broader Web 3.0 puzzle."
YBF seeks to provide a strong foundation for companies that wish to be a part of a global movement, enabling them to scale their operations both at home and abroad.
A line-up of global players have come on board as strategic partners of YBF Mesh: Open Index Protocol (OIP), the Decred Project, Loopring, WePower, FLO, Decentralized Library of Alexandria, Block Collider, and Australian cybersecurity and incident response firm, C.T.R.L. Group.
Decentralized Library of Alexandria founder Devon Read says, "Web 3.0 - as a general term encapsulating the overall efforts to remake web services in a decentralised, persistent and uncensorable manner - is probably the most important work happening in the tech industry.
"With more than three billion people connected to each other via the web, I don't know what could be more significant than making that platform more robust, trustworthy and safe from spying eyes."
This group will be joined by the Distributed Technologies Institute (DTI) and Australian corporate IT education provider DDLS as dedicated education partners.
As part of its Web 3.0 platform, YBF Mesh will offer a dedicated working environment including both private and shared office space, advisory services, educational and networking events.
Web 3.0 companies based out of YBF Ventures will be able to take full advantage of YBF's service offering.
In addition, it will provide access to influencers and leaders within the Web 3.0 ecosystem, a global network of investors, and to YBF's network of corporate, government, and ecosystem partners.
The hub's reach will be global from day one, with future plans to open in locations around the world.
The next 12 months will need to see a narrative shift towards the protocols and infrastructure on which many of these Web 3.0 applications rely.
YBF Ventures CEO Farley Blackman says, "We want to ensure that the web's next major iteration stays healthy in an ongoing manner and that those working on and dedicating their time to Web 3.0 will be rewarded for their efforts."
Related stories
Top stories