Delinea to launch AI-powered auditing feature for its PAM platform
Wed, 25th Oct 2023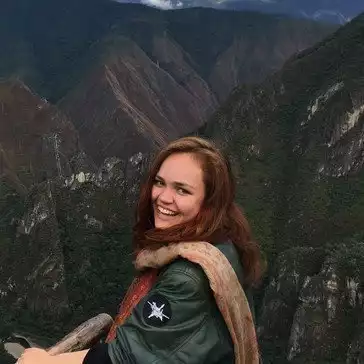 By Catherine Knowles, Journalist
Delinea, a provider of solutions that extend Privileged Access Management (PAM), has announced the release of Intelligent Automated Auditing (IAA) for the Delinea Platform. Slated as an industry-first, the IAA aims to simplify the compliance process, improve security postures, and reduce risk by speeding up the detection of and response to privilege abuse.
The IAA is the first amongst several planned Artificial Intelligence (AI) innovations by Delinea to make PAM more intelligent by accelerating anomaly detection, streamlining policy development, and alert visualisation. By harnessing the power of AI, the IAA empowers Delinea's PAM platform to become more dynamic, consequently reducing the time required to identify and respond to anomalies, the company states.
According to IBM, "using AI in security can reduce the time to identify and contain a data breach by up to 33%, saving organisations up to 39% on the cost of a data breach." Given the shortage of security professionals and the growing volume of data, alerts from differing security solutions often challenge organisations in sifting out genuine alerts and responding timely to them.
The IAA comes at a time when organisations are looking to reduce complexity and refine the response process, Delinea states. It enables dynamic PAM that can quickly identify privilege abuse, surface the most potentially destructive alerts, and proactively recommend privileged access policies underlined by observed behaviours and risk profiles.
Delinea equips its platform customers with a blend of user activity recognition and AI learning to monitor privileged session recordings and detect potential threat vectors such as adding new administrator users. AI enables quick identification of potentially harmful behaviour, removing the need for laborious review of hours of session recordings post a security incident.
According to Phil Calvin, Chief Product Officer at Delinea, the introduction of AI-augmented functionality "intelligently automates the identification of privilege abuse, reducing the risk from identity-based attacks and improving the effectiveness of IT and security teams." Calvin emphasised their commitment to "rapid development and deployment" to swiftly integrate and iterate AI innovations for the benefit of their customers.
Moving forward, Delinea's innovation and product teams intend to design and test additional AI-augmented functionality. Capabilities on the horizon include Delinea Copilot functionality capable of assisting PAM administrators with daily routine tasks, reducing effort and stress. The enforcement of Multi-Factor Authentication (MFA) will provide additional identity assurance for authentication, privileged credential use, and privilege elevation.
"Using algorithms and intelligent models that are constantly learning from large volumes of privileged access activities, the Delinea Platform will become more predictive, proactively scoring risk and flagging activities that need administrative review, saving teams from manually reviewing all privileged activity," Calvin further explained.