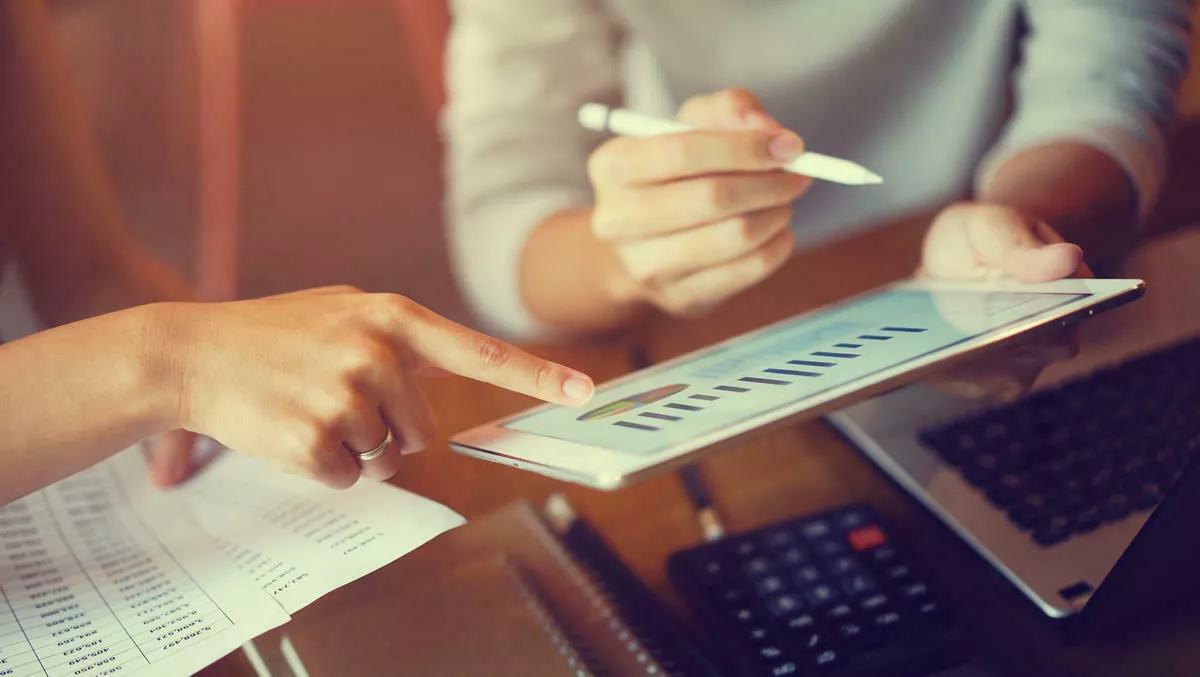 Dell, HPE, NetApp lead global enterprise backup & storage market
Tue, 10th Dec 2019
FYI, this story is more than a year old
Dell, HPE, NetApp, Hitachi and IBM all lead the global market for backup software – a market that is expected to reach US$14.23 billion (AU$20.8 billion) by 2022.
A recent report from ResearchAndMarkets suggests that businesses are more aware of the need to protect their data, particularly as the volume of data grows.
Furthermore, cloud-based technologies and the need for more storage are also driving the growth of the storage and backup market, with ResearchAndMarkets predicting that more than 72% of global enterprises will shift from on-premise data centers to cloud storage by 2022.
ResearchAndMarkets defines the storage backup software market as consisting of sales of storage and backup software. The software provides users and programmers with a systematic way to create, retrieve, update and manage data. This software allows users to read, update and delete data, which can then be fetched directly and/or through programmatic access.
Market growth may be held back by increasing concerns about data privacy and governance, particularly security concerns over protecting information regarding stakeholders and private data caused due to hacking, espionage and other security threats.
"These factors invariably limit the storage and backup software market. For example, industries such as BFSI, healthcare, retail, and others are unwilling to invest in the market due to security issues, thus restraining it to grow at its full potential," ResearchAndMarkets states.
The analyst firm also points to how the storage and backup software market is being influenced by artificial intelligence-based applications that can create, store, and protect data.
"These applications can also refine database management policies, align data to database capabilities and assess metadata across organisation storage infrastructure. For instance, Commvault, one of the major vendors in the field of storage and backup software, introduced a new kind of backup and recovery software, which works with AI. This software helps users to keep data backup and recovery more efficient and effective by analysing their patterns and performance," ResearchAndMarkets states.
It also points out that major players such as Amazon Web Services have been busy with acquisitions that strengthen their portfolios.
"In January 2019, Amazon Web Services Corporation acquired Dell-Backed Cloud Endure in a deal valued in the range of US$200 million to $250 million. The transaction is expected to enhance Amazon's ability to deliver innovative and flexible migration, backup, and disaster recovery solutions. Cloud Endure is a provider of continuous backup and enterprise-grade business continuity solutions for businesses. The company was established in 2012 and is headquartered in Ramat Gan, Israel.
While Dell Inc., HPE, Netapp, Hitachi and IBM are the top players, other companies dominating the industry include Huawei, IBM, Toshiba, Pure Storage, Nutanix, Micron Technology, Tintri, Cloudian, Quantum Corporation, Samsung, Fujitsu, VMware, Nexenta Systems, Netgear, Inspur, Oracle, Acronis, Commvault, and CA Technologies.