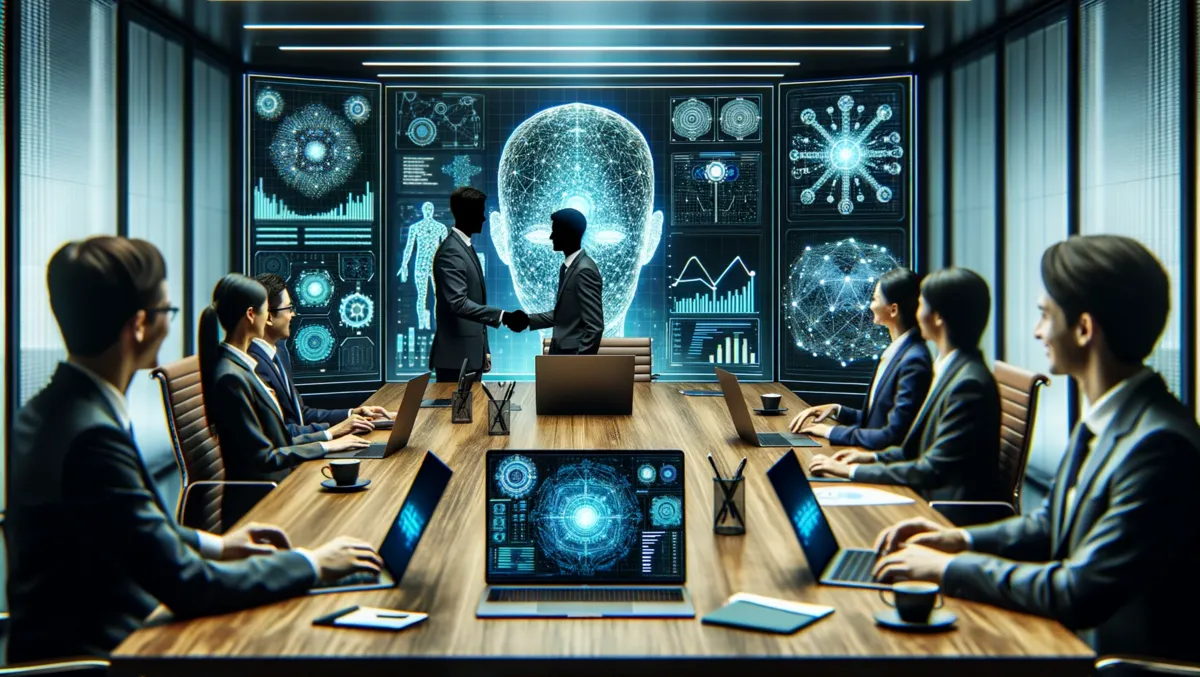 Dell & Meta jointly simplify on-premise deployment of generative AI
Dell Technologies has embarked on a collaborative project with Meta, developing a streamlined process for Dell customers to launch Meta's Llama 2 models on-site, using Dell's generative AI (GenAI) portfolio of IT infrastructure, client devices, and professional services. The collaboration aligns Dell's top-selling infrastructure portfolio with the Llama 2 family of AI models, aiming to simplify and hasten the advancements of GenAI efforts on-premises.
The collaboration is structured on the idea of providing customers with a ready-to-utilise framework for generative AI. The companies aim to pave the way for easier generative AI deployment, utilising Llama 2 large language models and Dell systems to propel customer innovation. Dell's Validated Design offers a pre-tested foundation of software and hardware constructed explicitly for GenAI efforts, thus simplifying the integration of Llama 2 model deployment on premises.
Chris Kelly, Senior Vice President of Data Centre Sales for Asia Pacific and Japan at Dell Technologies, discusses the market trends where organisations are placing a higher emphasis on on-premises AI solutions. He emphasises that generative AI deployments often involve multiple locations, and many organisations favour on-premises solutions due to significant concerns regarding data privacy, intellectual property security, and the concept of data gravity.
Kelly also mentions the integration of Meta's Llama 2 models into Dell's generative AI portfolio, noting that this integration will empower organisations to expedite their digital transformation efforts. This enhancement will enable them to better interact with customers, employees, and the broader market, ultimately translating valuable insights into actionable strategies.
Chris Kelly says: "Generative AI deployments can span multiple locations and we see many organisations prioritising on-premises solutions – given critical considerations related to data privacy and security of IP, as well as the impact of data gravity."
"The integration of Meta's Llama 2 models into Dell's generative AI portfolio will help organisations accelerate their digital transformation, enhancing how they engage with customers, employees and the market more broadly to turn valuable insights into action."
Dell has integrated Meta's Llama 2 models into its system sizing tools, aiding customers in finding the most suitable solution to power their Llama 2-based AI operations. Customers can fast-forward their GenAI efforts on-premises, either in a traditional data centre or edge locations.
Dell's Validated Design for Generative AI partnered with Meta's Llama 2, offers a proven and pre-tested Dell infrastructure, software, and services. This combination streamlines the deployment and management of on-premises projects, offering fully documented deployment and configuration guidance. This allows organisations to set up their GenAI infrastructure more swiftly and operate Llama 2 with more predictability.
The unification of Meta's Llama 2 with the expansive Dell Generative AI Solutions technology and services portfolio enables organisations of all sizes to gain access to more reliable tools. These tools facilitate delivering GenAI solutions, not only from desktops to core data centres but also to edge locations and public clouds.