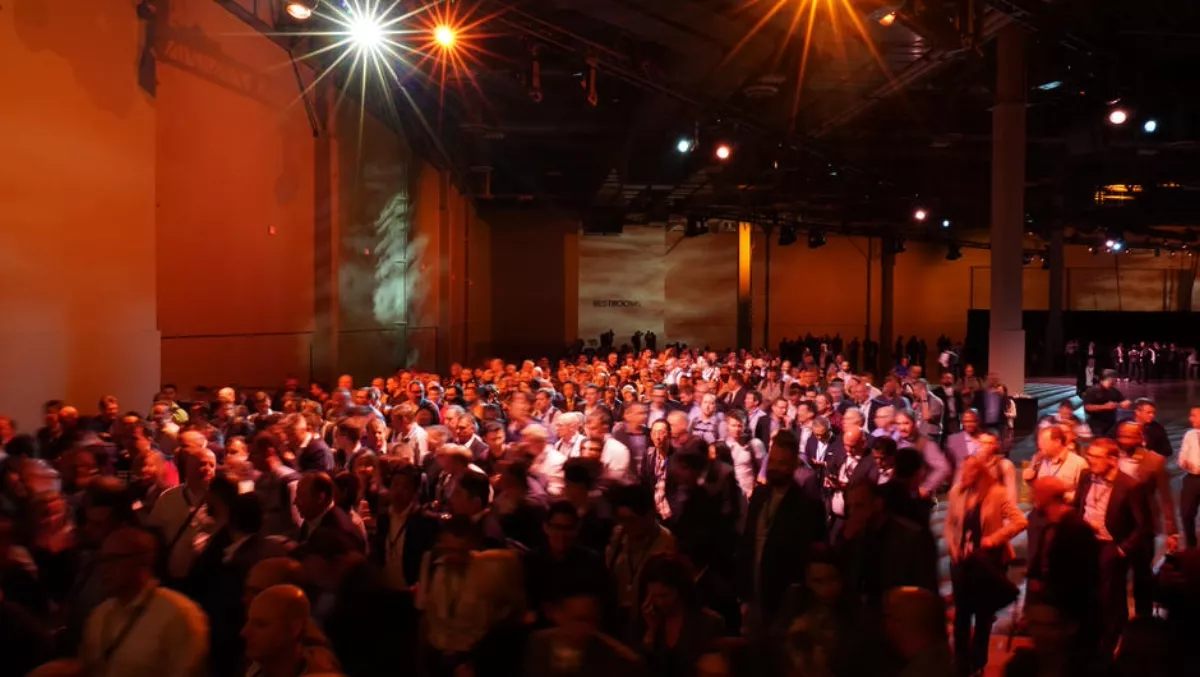 Dell paves a hyperconverged path to VMware-based clouds
FYI, this story is more than a year old
Dell hosted thousands of customers, partners and executives in Las Vegas this week at Dell Technologies World, an event that each year sees the tech giant flood the market with a range of announcements, spanning channel, enterprise, cloud, artificial intelligence and data center markets.
During the event, Dell launched new hyperconverged infrastructure (HCI) advancements, including the new Dell EMC VxRail Appliances and VxRack SDDC Systems.
President and general manager of Dell EMC's Server and Infrastructure Systems unit, Ashley Gorakhpurwalla, commented on the launch, claiming: "As HCI systems are increasingly being used for core data center applications, customers are adopting VxRail and VxRack SDDC as the foundation for deploying clouds of all types.
Gorakhpurwalla explains Dell developed the technology alongside Dell EMC and VMware to "offer a simple and clearly defined path to private, hybrid and multi-clouds."
HCI is popular among "transformed" companies, a new report sponsored by Dell EMC finds. The report states that 98% of transformed companies use either converged infrastructure (CI) or HCI, while 86% use both.
Moreover, the ESG 2018 IT Transformation Maturity Study also finds that transformed companies are running an average of more than 35% of their applications on CI/HCI, quantifying their operational expenditure savings at 25% on average.
The popularity of HCI systems amongst digitally transformed companies is reiterated by IDC research which states that global HCI system sales surpassed $3.7 billion in 2017 vendor revenue, up 64.3% from 2016, to become the fastest growing segment of the overall converged systems market.
Additionally, IDC predicts the HCI solutions market will reach $10.3 billion by 2022.
With this in mind, the release of Dell's new HCI system updates is well timed.
Continuing to be integrated with VMware vSAN and vSphere software, new VxRail advancements now include the adoption of:
NVMe cache drive options future-proof enhanced performance with lower latency and higher performance than existing SAS based cache drives
Intel Xeon Scalable Processors, supporting up to 1.5TB of RAM per CPU socket for 2x more memory (up to 3TB per node)
NVIDIA Tesla P40 GPU accelerators providing 2x performance and 50% more users for high-end graphics use cases such as those needed by CAD developers and designers
New 25GbE networking provides the most aggregate bandwidth of any other HCI appliance and up to 50% more networking connectivity options than the previous generation
Support for the Dell EMC Networking S4112-ON half-width, 10 and 25 GbE Open Networking switch, a space-saving top-of-rack switch, purpose-built for software-defined data center environments
New simplified management experience with VxRail Manager Events consolidation and viewing in VMware vCenter
New VxRail STIG Compliance Guide and automated scripts harden the storage, virtualisation and networking components to accelerate deployments of secure infrastructure
In addition, customers wanting to build a software-defined data center (SDDC) with VxRail as a building block can use the guidance of the latest VMware Validated Designs (VVD).
VVD for SDDC 4.2 for VxRail helps customers easily architect an SDDC with complete NSX and vRealize functionality.
Dell EMC's turnkey cloud platform, VxRack SSDC is based on VxRail hardware and built on 14th generation PowerEdge servers and powered by VMware Cloud Foundation and Dell EMC software.
Updates to VxRack SDDC offer customers the following features:
New, more powerful configurations built on VxRail hardware with the latest Dell EMC PowerEdge 14th generation server platforms, designed for HCI deployments, to accelerate IT services and application delivery
New enhancements for VDI with support for NVIDIA graphics processing cards
The latest VMware Cloud Foundation 2.3 with newly integrated cloud management and automation for on-premises IT-as-a-Service (IaaS) and more flexibility to scale with heterogeneous server support
Exclusive SDDC automation and serviceability extensions integrated with VMware Cloud Foundation that extend the management experience and simplify cloud-ready operations
IDC's Eric Sheppard, research vice president, Enterprise Servers and Storage, also comments, "Hyper-converged systems continue to be the fastest-growing segment of the converged systems market as enterprises and industries worldwide are bolstering adoption rates to simplify their IT infrastructures."
"The growth of HCI has key significance to the larger cloud ecosystem, creating possibilities of tighter integration between technologies."
"As the leading provider of HCI systems globally, Dell EMC's latest advancements, in partnership with VMware, offer even greater benefits to businesses look to transform modern and multi-cloud environments."
Dell EMC VxRail Appliances and Dell EMC VxRack SDDC Systems updates are available globally now.
Related stories
Top stories