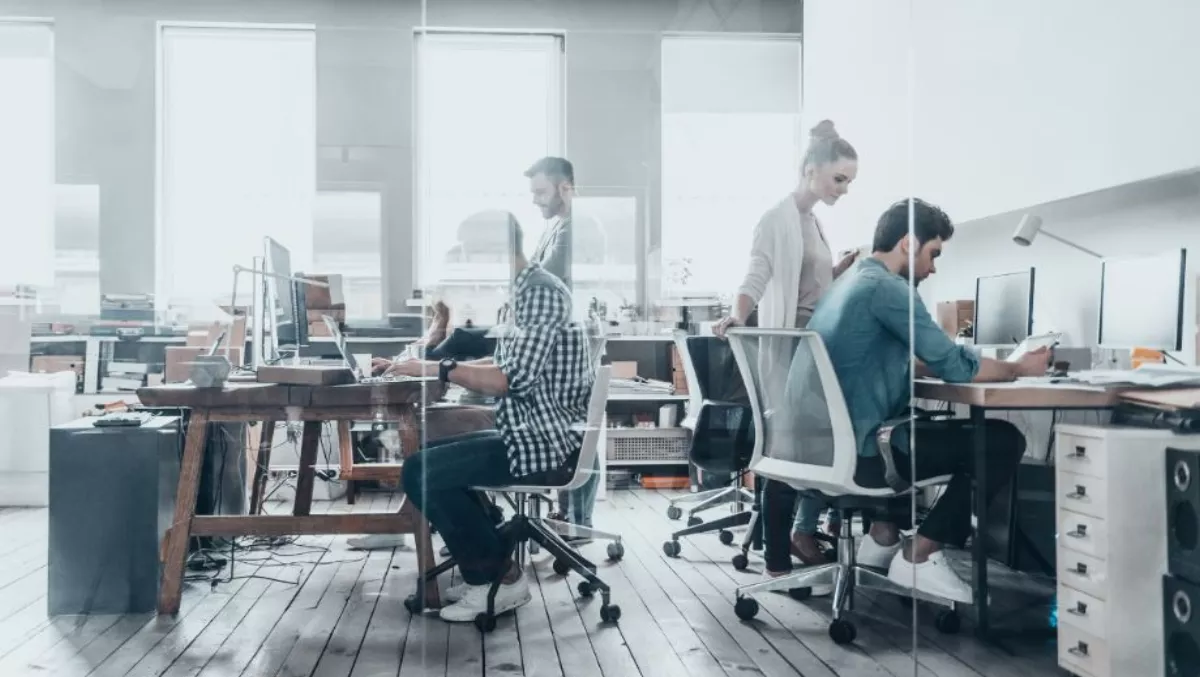 Dell Technologies updates VDI Complete Solutions
FYI, this story is more than a year old
Dell Technologies recently unveiled the new Dell Wyse 5070 thin client, the company's latest thin client platform that enables organisations to select just the right configuration based on their employees' needs.
In addition, Dell Technologies is expanding Dell EMC's VDI Complete Solutions, powered by VMware Horizon, to include support for 14th generation PowerEdge server infrastructure and virtualised graphics options for high-performance workloads.
Both solutions lower the barrier to VDI adoption, making it easier than ever for organisations to plan, deploy, and run desktop and application virtualisation within their IT environments.
Dell Wyse 5070 thin client provides unprecedented options and True 4K multi-display technology.
Yesterday's thin clients had one configuration and little support for peripherals, browser-based solutions and unified communications.
This meant that most organisations had to deploy a range of thin clients and PCs based on user profiles and workloads.
Now, Dell has dramatically simplified standardisation on a single thin client platform across the enterprise, making it easier for IT to deploy, and helping extend the security, cost and manageability benefits of thin clients for organisations.
The Wyse 5070 thin client is Dell's most versatile thin client ever produced with more than 1,600 factory configurations available.
This versatility allows customers to procure the right solution for their workforce without over-equipping or overspending.
Customers can choose just the right core components from processor, graphics and memory options, and match them with specialised options with support up to six displays.
From a single platform, the 5070 can scale to support task workers, knowledge workers, and even high-end, workstation-level use cases.
The new Wyse 5070 thin clients can be managed through Wyse Management Suite, an advanced thin client management solution that lets organisations centrally configure, monitor, manage and optimise their Wyse thin clients.
The solution can be used either as an on-premises or cloud-managed solution, or a combination of both, with an easy-to-use interface.
VDI Complete Solutions now includes support for Dell EMC PowerEdge 14th generation servers based on Dell EMC VxRail and vSAN Ready Nodes.
The solution also adds NVIDIA Quadro virtual Data Center Workstation (Quadro vDWS) software and NVIDIA Tesla P40 GPUs for professional, workstation-class workloads.
For endpoints, VDI Complete features the newest Wyse thin clients and OptiPlex PCs, including the new Dell Wyse 5070.
These enhancements enable organisations to deliver a predictable, high-quality experience for end users.
Organisations are continually challenged with empowering their mobile workforce with secure endpoints and providing access to critical business data, all while controlling cost.
Virtual Desktop Infrastructure (VDI) addresses these problems but has traditionally faced long planning cycles, significant upfront investments, and inconsistent user experiences across locations and devices.
Dell EMC VDI Complete Solutions reduces the barriers to adoption of desktop and application virtualisation technologies by making it easier to buy, deploy and manage with streamlined support and predictable pricing.
Related stories
Top stories