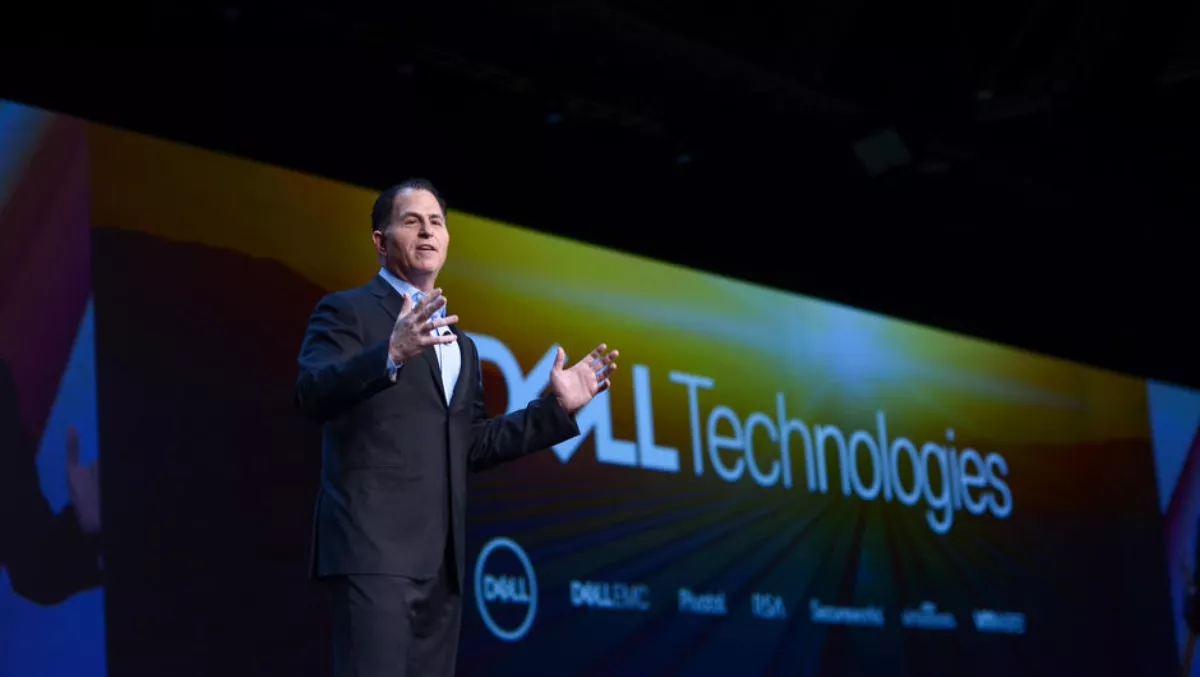 Dell's 2018 customer award winners announced
FYI, this story is more than a year old
Global tech giant Dell Technologies recently announced the winners of its 2018 customer awards during the company's annual event, Dell Technologies World in Las Vegas.
The awards recognise two sets of customers: the innovators seeing major business impacts from innovative IT transformations and the trailblazers in the early stage of their transformation journey.
A panel of senior Dell executives reviewed all nominations against a range of criteria, and winners were deemed to be stand-out examples of forward-thinking companies making real progress in areas of digital transformation, IT transformation, workforce transformation and security transformation.
Dell's chief customer officer Karen Quintos says the awards celebrate organisations across industries and regions using technology to accelerate success in today's all-digital world.
"Not only are these leaders realising their digital futures through technology innovation, but they are creating an exceptional experience for their employees, customers and communities.
The winners are collaborating with Dell Technologies and its family of business including Dell EMC, Pivotal, RSA, Secureworks and VMware.
Quintos adds, "We're honored to be a strategic partner to this extraordinary group and look forward to the continued impact we can make collectively through the power of technology.
2018 Dell Technologies customer award winners
In the Innovator award category, winners are Ford Motor Company, Bank Leumi, AeroFarms and Johnson - Johnson.
Innovators
Ford Motor Company
Ford Motor Company is shifting gears and reimagining the future of transportation with connected car technology and the FordPass mobile app.
In partnership with Pivotal, Ford is embracing a startup and software development mentality to democratise mobility and bring innovative solutions to market faster.
Bank Leumi
By working with Dell Technologies, Bank Leumi, Israel's oldest banking corporation, has been able to challenge the status quo of an industry and bring to life its mobile-only bank, Pepper.
The company implemented a hybrid cloud model and software-defined data center that allowed them to move code from development to production within hours compared to weeks, establish new environments faster and do this at less cost.
This has helped them to bring a new, innovative product to market. AeroFarms
New Jersey-based AeroFarms is on a mission to transform agriculture and show the world how to feed an ever-growing global population while conserving our limited natural resources.
In collaboration with Dell Technologies, the company is using data-driven insights from IoT deployments to increase yields, conserve resources and improve flavor at its indoor vertical farming facilities. Johnson - Johnson
Johnson - Johnson relies on RSA Netwitness Suite as a core component of the cybersecurity fabric that supports its global portfolio of operating companies.
It has facilitated the mind shift from traditional threat detection to mitigation of business risks intrinsic to information and operational technology.
In the Trailblazer award category, winners include Volvo Cars/Zenuity, Travelers, Unidad de Conocimiento and State Bank of India.
Trailblazers:
Volvo Cars/Zenuity Zenuity is a joint venture of Volvo Cars and Veoneer (as of April 1, Veoneer is currently a wholly owned subsidiary of Autoliv) formed in early 2017 to develop software for autonomous driving and driver assistance systems to help save lives.
To manage both the rapid growth of unstructured data and comply with stringent regulatory requirements, Volvo Cars and Zenuity worked with Dell EMC and Virtustream to implement an end-to-end solution – including storage, backup, servers, networking and security – as a managed service, ultimately reducing operational risk and complexity while accelerating the time to value.
Travelers
Travelers, in strategic partnership with Dell EMC, is successfully implementing a companywide IT transformation.
Through standardization, simplification and automation, Travelers is changing the economics of IT and how technology products and services are delivered.
This is creating meaningful capacity, operating agility and increasing available funding for a broad array of digital business initiatives.
Unidad de Conocimiento
Unidad de Conocimiento is a group of five individual corporations, with approximately 50,000 employees in Colombia and another 10,000 in other Latin American operations.
The organisation, which includes Grupo Bancolombia, was motivated to equip its growing workforce with the latest PCs and laptops to enhance productivity and efficiency.
The group turned to Dell to ensure that all employees - whether in banking, healthcare insurance, cement manufacturing or food processing – had the right device for the right job, backed by a full range of services and support. State Bank of India
The State Bank of India, the largest public-sector bank in the country, implemented a converged private cloud based on all-flash storage, data protection, services and VMware as part of an overhaul of its branch operations.
The bank also recently opened a major innovation center to explore the integration of emerging technology, such as blockchain, artificial intelligence and machine learning.
On behalf of each award winner, Dell Technologies will donate $2,500 to one of the following organisations of the winners' choice supported through Dell's Legacy of Good program: Save the Children, Deaf Kids Code, Next Wave (via the Lonely Whale Foundation) and Beat Childhood Cancer.