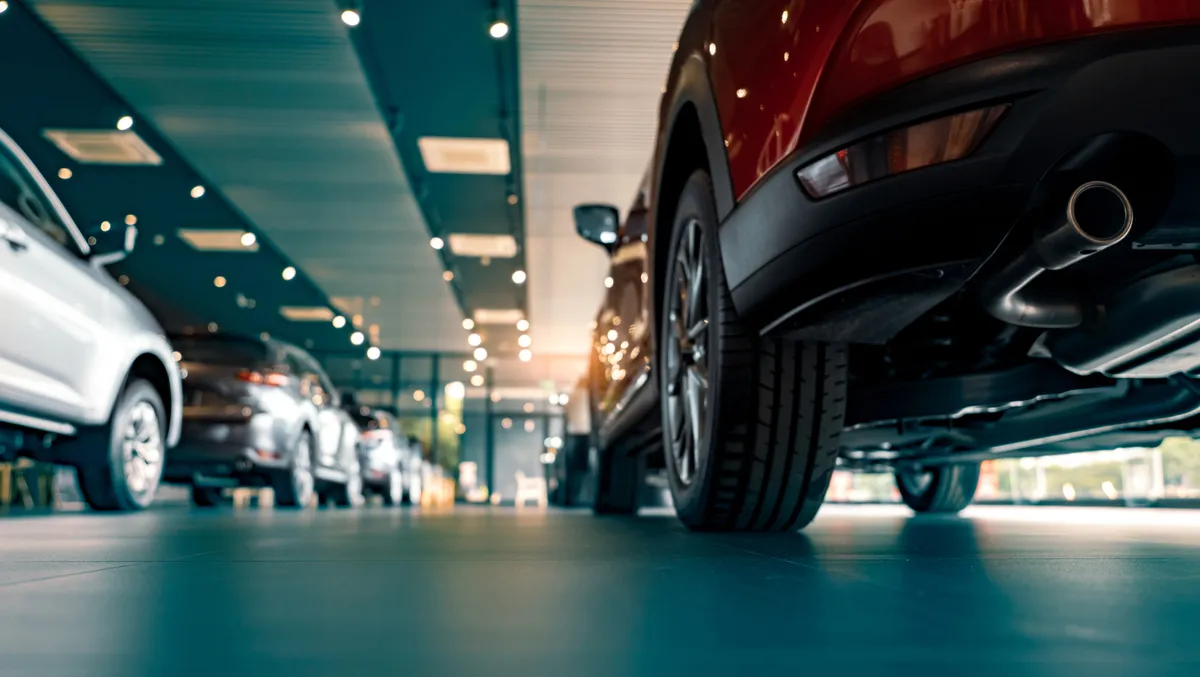 Demand for advanced driver assistance tech grows - FMI
In 2023, the market for Modern vehicles' Advanced Driver Assistance Systems (ADAS) calibration equipment is anticipated to reach around US$277.8 million, with global ADAC calibration sales anticipated to grow at a CAGR of 12.6% during the following ten years.
This is according to a new report from Future Market Insights (FMI), which finds the market valuation is anticipated to reach US$911.2 million by the end of 2033.
ADAS are gaining a lot of popularity, as increasing preference for and demand for sophisticated safety measures grows. ADAS enhance safety, lower the likelihood of accidents, and make driving more comfortable.
The inclusion of ADAS in contemporary automobiles has increased awareness of the global ADAS calibration equipment market. For these sensors to operate properly, accurate aiming is required, and an ADAS calibration tool is used for this.
Systems and equipment needed for exact physical alignment, testing, and electrical aiming of sensors that supply vital data to an automobile's ADAS are referred to as ADAS calibration equipment. With the use of this equipment, users can accurately and confidently align and calibrate sensor components in automobiles for appropriate operation.
Due to the increased adoption of ADAS by top automakers for steering, monitoring, braking, and warning applications, demand for the technology has been increasing globally.
FMI finds the following key trends are influencing ADAS calibration equipment sales:
The US will dominate the North American ADAS calibration system market with a share of 22.9% in 2023.
In 2023, the ADAS calibration system market in the U.K. will account for 3.4% of the global market share.
By vehicle type, the passenger vehicles segment will account for 70% of the market sales.
Based on the end-user, the automotive OEM segment will create high demand for the market.
FMI has also highlighted key industry updates in the ADAS calibration equipment market.
Although a lack of consumer awareness may hinder market expansion, it is anticipated that the adoption of cutting-edge technology and the launch of camera-based systems will improve market prospects.
Legislation that is similar to those in North American markets will encourage the use of ADAS systems and the demand for appropriate ADAS calibration equipment over the projected period. The possibility that ADAS systems and associated calibration tools are employed has recently increased, despite the fact that rules governing automobile technology take time to adapt.
The need for calibration tools has grown as more automakers equip their vehicles with ADAS. As a result of this development, the market for ADAS calibration tools is anticipated to grow. For instance, the European Parliament recently approved laws mandating the installation of cutting-edge safety systems, such as ADAS capabilities, in all new vehicles sold in the EU starting in 2022.
The market is boosted by the use of technology including driver distraction alerts, emergency stops, tire pressure monitoring, data recorders, speed assistance, and sleepiness warning systems.
Globally, there are more car accidents, which helps the industry grow. Road accidents have sharply increased in recent years in several countries, including the USA. For instance, according to the National Highway Traffic Safety Administration (NHTSA), there were approximately 31,785 fatal traffic accidents during the first nine months of 2022. Sales of ADAS calibration equipment are being stimulated by this as a catalyst.
Governments implementing stringent rules to improve road safety are likely to encourage market growth. Many governments and oversight organisations are pressuring automakers to include cutting-edge driver assistance technologies in their vehicles. Consequently, there is a demand for ADAS calibration tools.
Adaptive control, ABS, lane departure warning, and automatic braking are a few of the more well-known technologies that demand precise calibration. The aftermarket's collision repair procedures depend heavily on ADAS calibration.
Although static calibration systems have been the norm for OEMS and service centres, the sorts of vehicles that can be calibrated by these systems are constrained. However, ADAS dynamic calibration, sometimes referred to as mobile calibration, is carried out using handheld instruments that are connected to the vehicles. For a wider parameter range of calibration processes, it makes use of cameras and sensors to guarantee that safety features fulfil performance standards.
FMI has also identified a number of category-wise insights.
According to the analysts, 70% of sales for ADAS calibration equipment originated in passenger vehicles.
Equipment for ADAS calibration is utilised in both passenger cars and trucks. Through 2033, there will continue to be a considerable need for ADAS calibration equipment for passenger vehicles.
During the assessment period, the passenger vehicle segment is anticipated to hold 73.6% of the global share. This is a result of the growing desire for cutting-edge features geared towards greater automation of driving operations, particularly for mid-range and luxury car models.
Automotive OEMs will also account for rising demand. Automotive OEMs, service centres, and tier 1 suppliers are the three end-user groups that employ ADAS calibration equipment the most. Because of the increased demand for luxury vehicle models, automotive OEMs are projected to continue to be the largest consumers of ADAS calibration equipment during the assessment period.
Service stations, on the other hand, are showing a noticeable growth rate. By the end of 2033, market share is anticipated to be almost on par with that of car OEMs. Collaborations between service stations and market participants to increase sales revenue are to blame for this.
Leading businesses strive to create cutting-edge ADAS calibration equipment items. Major corporations are attempting to boost their market shares through mergers and acquisitions.
For instance,
In April 2022, Autel introduced IA900WA, a new wheel alignment and ADAS calibration frame. IA900WA is Autel's next evolution in the ADAS calibration system.
In April 2021, Texa developed a new product named the Texa RCCS 3. It is a brand-new unit designed and engineered by TEXA for ADAS calibration.
These insights are based on a report on ADAS Calibration Equipment Market by Future Market Insights.