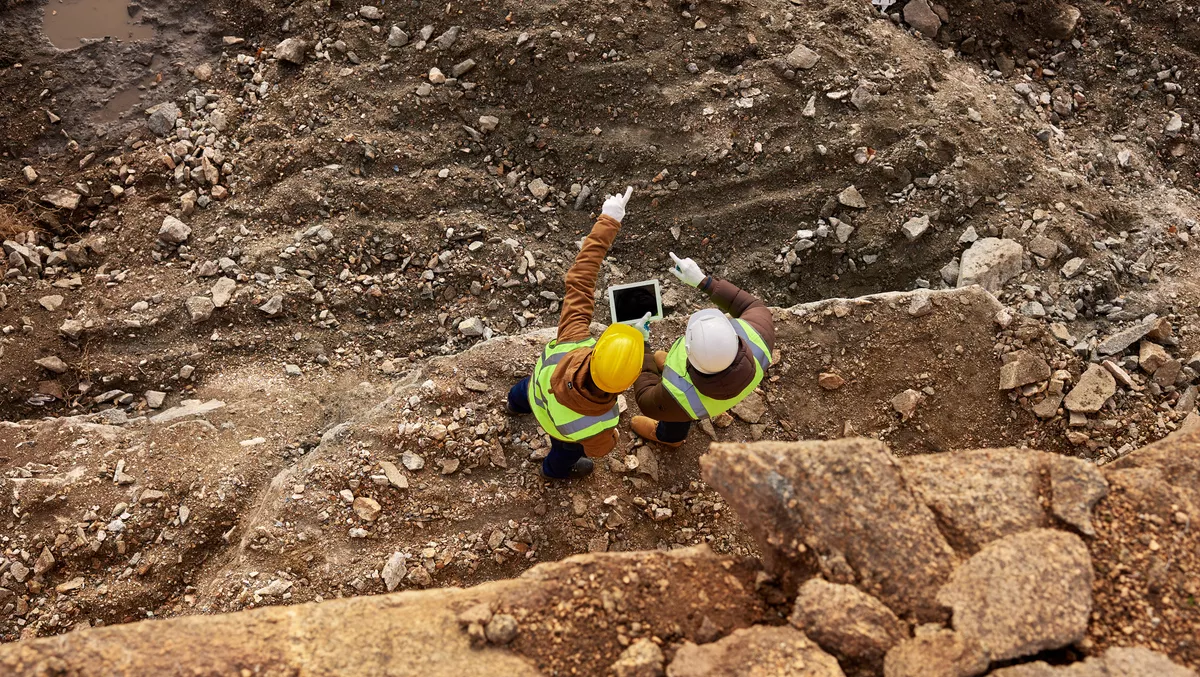 Digital decarbonisation of the mining industry - now or never
FYI, this story is more than a year old
It's no secret that we need to reduce carbon emissions. A UN panel on climate change recently found that it is affecting the planet in ways that are simply "unprecedented". As the Secretary General put it, such findings represent nothing less than a "code red for humanity", adding "the alarm bells are deafening, and the evidence is irrefutable."
And, when it comes to reducing these emissions, it's no secret that the mining industry has a big role to play. With the rise of conscious consumerism and conscious capitalism, mining enterprises are facing pressure to shift to cleaner and more sustainable operations.
The mining industry is at an inflection point where sustainability and decarbonisation are top priorities of every board. Till date, most of the focus has been towards divestment of coal assets, however, the industry is facing increasing pressure from investors, communities, regulators, and customers to decarbonise their operations.
Under the 2015 Paris Agreement, 195 countries pledged to limit global warming to well below 2.0°C by 2050. To achieve this target, the mining industry will need to reduce direct CO2 emissions by at least 85%.
But what is a secret, perhaps, is how miners might be able to achieve such reductions, when it comes to what we call "Scope 3" emissions.
Scope 1 and 2 – to backtrack a bit – essentially comprises the sorts of emissions that come from the process of mining itself. From the fuel used by haul trucks and diggers, for example, or the electricity that gets employed on site. While the road to reducing such emissions will be of course a long one, most mining companies already more or less able to fully map out the route. They know that it's a journey that will require renewable sources clubbed with new technologies like solar farms, sustainable fuels and electric vehicles, and maybe even hydrogen fuel cells and leveraging industry 4.0 frameworks.
Most global mining companies have already begun their journey to achieving net-zero by 2050. In the short term, companies like BHP and Vale are targeting around 30% reduction in Scope 1 and 2 emissions by 2030; Rio Tinto is targeting 50% reduction in scope 1 and scope 2 emissions.
The road to Scope 3 emissions, on the other hand, will likely be a lot harder for the mining industry to navigate – just as it is for most other industries.
This category refers to emissions resulting from "assets not owned or controlled by the reporting organisation" but which "the organisation indirectly impacts in its value chain" – this covers everything from the way the materials you mine are disposed of, to the emissions produced when the coal you've mined is burned.
Monitoring Scope 3 is an extraordinarily tough task for any business of any size.
But stop and think for a moment or two about just how tough it will be for those in the business of mining. Whether you're talking precious metals, raw minerals or fossil fuels, mined materials tend to play some sort of role in just about every aspect of society. We need them for our cars and our roads and our iPhones and our iPads. We need them for our homes, schools and hospitals.
So how should the mining companies approach this problem? Another issue is the lack of standardised approach when it comes to reporting carbon impacts. Carbon accounting and sustainability reporting are vital tools not just for developing low carbon strategies but for tracking changes and associated progress.
At Infosys, we have a very robust framework to help examine the problem through the four lenses approach – data, technology, finance and culture, to help organisations embark and accomplish their decarbonisation vision and roadmap.
Infosys has a long history in supporting the sustainability ambitions of its customers and is the first of the world's largest IT services corporations to commit to achieving carbon neutral status – something that it has achieved 30 years ahead of the 2050 timeline set out by the Paris Agreement.
Infosys was presented with the prestigious United Nations Global Climate Action Award in the 'Climate Neutral Now' category at the UN Climate Change Conference (COP 25) in Madrid, Spain. Infosys has mapped out its longer-term commitments on sustainability and other areas in its "ESG Vision 2030".
The plan encompasses core areas including climate change, technology for good, diversity and inclusion, energising local communities, ethics and transparency, data privacy and information management.
The mining industry's move towards embracing decarbonisation strategies will redefine it, making it a more sustainable industry by operating in the best interest of the community, while reducing impact on the environment. By partnering with like-minded organisations, mining companies can collaborate and innovate to developing sustainable practices and help shape a better and more equitable future for everyone.