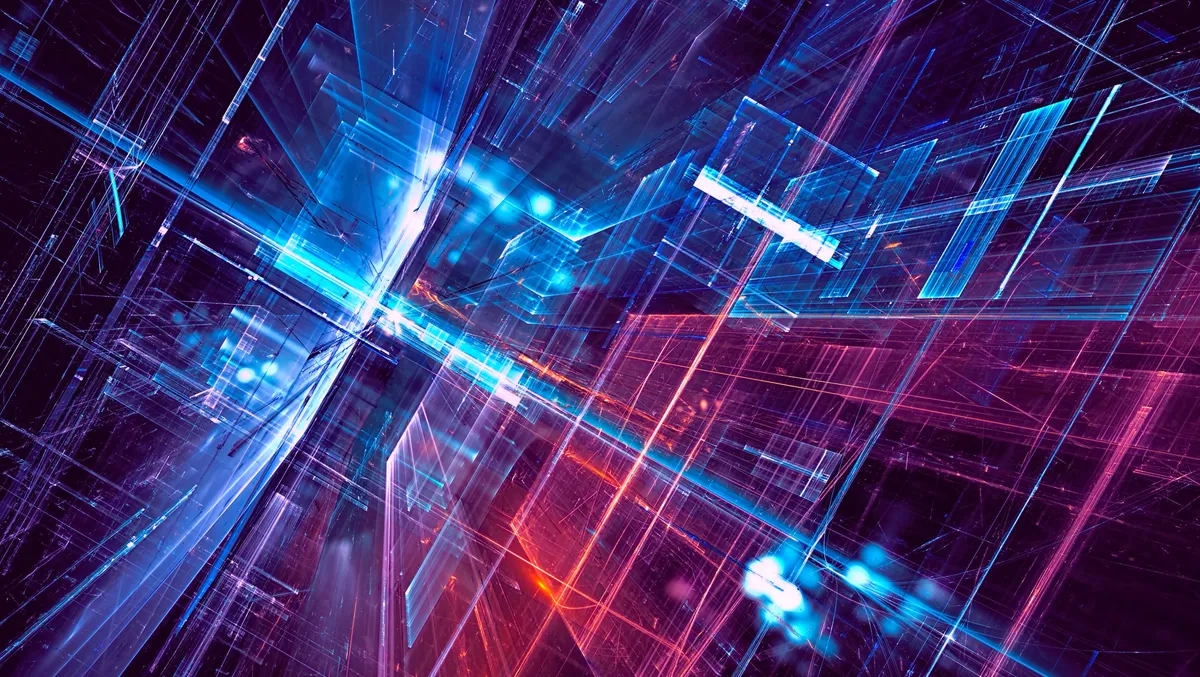 Digital infrastructure to drive 49% of business revenue
Fri, 24th Feb 2023
By Tom Raynel, Managing Editor
Digital infrastructure is set to drive 49% of business revenue in Australia and New Zealand (ANZ) by 2027, according to Lenovo.
Lenovo, along with AMD, launched a new InfoBrief titled 'CIO Technology Playbook 2023' that aims to highlight the opportunities, challenges, and considerations for CIOs in today's data-driven economy to help them make the right IT investments. The IDC paper, commissioned by Lenovo and AMD, reveals that with the rapid digital transformation in the Asia Pacific, organisations are expected to generate as much as 43% of the revenue from digitally connected products, services, and customer experiences by 2027.
The CIO Technology playbook is a study of over 900 CIOs and IT decision-makers in Asia Pacific (AP). The results observed show concerns among CIOs around macroeconomic factors affecting business growth in 2023 and early 2024. Respondents in ANZ cited 'high inflation' (55%) as the topmost concern in 2023, followed by 'human capital shortage' (47%) and 'high energy prices' (46%) as the other key challenge areas.
"In the current economic climate, ANZ businesses are striving to optimise their resources. CIOs are prioritising cyber security to combat rising cyber threats. Meanwhile, the focus on digital transformation through AI/ML and edge computing is vital to cut costs and meet the demand for using these technologies in security, fraud/risk management, and IT operations," says Manu Mehra, Managing Director - Australia and New Zealand, Lenovo ISG.
"Lenovo ISG remains dedicated to collaborating with partners and customers to overcome obstacles in the digital transformation journey. With our offerings in edge and cloud computing, analytics, AI, and TruScale Infrastructure-As-a-Service, Lenovo ISG is well equipped to drive increased workforce productivity and collaboration, infrastructure flexibility, sustainability, and industry-specific solutions to tackle common business challenges."
Peter Chambers, Managing Director, AMD Asia Pacific and Japan, says it is essential for business leaders to stay on top of technology trends in order to stay competitive in today's hyper-growth environment.
"AMD has played a critical role in the transformation process of multiple organisations over the years, and we are thrilled to be a part of this joint initiative with Lenovo. The 'CIO Technology Playbook 2023' serves to provide CIOs and other business leaders with key insights into 2023 technology trends that would enable business leaders to implement a future-ready digital infrastructure for sustainable growth," he says.
"With comprehensive data-driven insights on key trends such as Artificial Intelligence/Machine Learning, Hybrid/Multi-Cloud and Data Management solutions, our hope is that CIOs will be better equipped to deal with today's competitive and volatile business climate".
The study further highlights that IT decision-makers are actively looking to leverage technology to optimise their supply chains and improve asset utilisation, agility, and resilience, enabling them to respond faster to the changing needs of the business. When it comes to business priorities, for 37% of CIOs in ANZ, better data-driven decision-making is the top priority, followed by reducing business risk and cyber threats, and cost optimisation and savings for 34% and 33% of respondents, respectively.
Digital Infrastructure to Significantly Drive Business ROI
Digital infrastructure can help businesses automate tasks, streamline processes, and improve productivity. 87% of ANZ organisations agree that digital infrastructure is essential to achieve business goals. With the advent of multi-clouds and rapidly expanding edge infrastructure, CIOs are highly concerned about the growing IT operational complexity and increasing demand for faster response to their ever-changing and evolving business requirements. To accelerate their digital transformation (DX) and modernise legacy IT infrastructure, CIOs called out improving cyber resiliency (ranked #1 by 62% of ANZ respondents) and modernising infrastructure for micro-services-oriented architecture (ranked #2 by 44% of ANZ respondents) as the top investment priorities for 2023.
Increased Focus on Hybrid/Multi-Cloud for Cloud/Modernised Mission-Critical Workloads
Over the years, organisations have realised that public cloud does not always offer the best application experience and performance or reduce the cost burden from ever-increasing cloud workloads. Additionally, security concerns have urged 63% of ANZ organisations to repatriate workloads back from the public cloud to the private cloud and/or traditional data centers in the last 12 months.
Hybrid or multi-cloud is poised to gain prominence in Asia over the next 2 to 3 years, as businesses in the Asia Pacific will continue to run more than 50% of mission-critical workloads on traditional data center infrastructure, systems and platforms, and private cloud infrastructure. Hybrid or multi-cloud offers the highest levels of performance and meets data security and compliance requirements.
Growing Awareness and Adoption of As-a-Service Flexible Models
Mindshare of As-a-Services based consumption models has increased tremendously in AP. Keeping up with the highly volatile, ever-changing business and economic environment, organisations in ANZ stated reducing IT operation costs as the key driver of As-a-Service Infrastructure. Consumption-based infrastructure offers flexibility and agility, helping CIOs ease financial burdens and invest more in business innovation. 81% of ANZ organisations have either implemented or are planning to implement As-a-Service-based consumption models in the next 12 months.
Unified Data Management Means Improved Innovation
Data locked in cloud silos will impede every organisation's ability to successfully digitally transform and thereby meet digital business goals. Efficient data management requires seamless mobility of data in a highly secure manner across the different deployment locations. While there are growing application interdependencies, only 8% of businesses in Asia Pacific are using a single data management platform, and another 78% of businesses are currently using multiple data management platforms and systems.
Single unified data management platforms offer seamless data mobility across multiple clouds and integrate data across containers and at the edge. Modern single unified data management platforms for myriad data types will be the cornerstone of digitally transforming organisations' data-innovation journey. CIOs investing in the right platforms and technologies to manage the data explosion at the edge will be in strong stead to build market leadership.
Enhancing customer experience is a priority for CIOs
Businesses across verticals such as manufacturing, retail, logistics, transportation, and energy are increasingly focused on delivering a superior customer experience to drive success in the digital economy.
AI will become mainstream in 2023: The application of AI to enhance customer experience is gaining more prominence among CIOs in the ANZ region. Over 86% of the ANZ organisations are either using or are planning to use AI/ML applications in the next 12 months.
Organisations are expected to use AI-powered applications for a broad array of business use cases and functions across vertical industries. In the ANZ region, some of the top business processes with AI and ML incorporated are its usage in security, fraud/risk management and IT operations.
Edge innovation will be the next frontier in the DX journey: There is rapid adoption of edge in ANZ. 91% of the organisations in ANZ are either using or planning to use edge computing in the next 12 months for business operations.
Through edge, businesses can improve the optimal utilisation of assets and enhance overall customer experience while ensuring higher uptime or improved reliability. Real-time customer analytics for omni experience; automated quality control and remediation; and asset tracking, geo-fencing and management were among the top use cases in AP.