Digital marketing platforms join forces to fast-track SEO
Thu, 17th Feb 2022
FYI, this story is more than a year old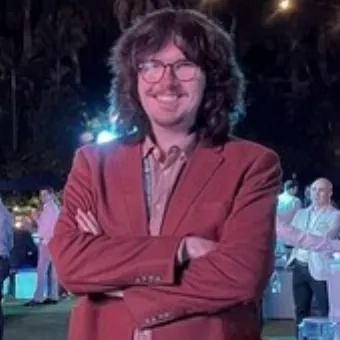 By Zach Thompson, News Editor
Enterprise organic marketing platform Conductor has acquired business SEO platform ContentKing.

Well-known in the industry for its SEO technology for businesses, ContentKing is responsible for monitoring and managing websites for a range of small and large-scale companies.

ContentKing says their acquisition by Conductor validates the hard work their teams have put in to the company and also represents a significant opportunity to fast-track the SEO industry.

The new partnership offers benefits for both companies, with Conductor being able to establish stronger leadership in the technical SEO space and allow for teams to be connected within businesses to get better results from their work output.

The pandemic has resulted in rapid growth and reliance on businesses having a digital presence, and many organisations are putting their time and effort into SEO.

Conductor says the solution to this growing demand is in the creation of a platform that brings together every component of an SEO workflow.

The company adds that part of that demand is the increasing reliance on technical website monitoring, which it says is the foundation of SEO workflow.\

The acquisition of ContentKing will assist Conductor in its strategy to enable greater leadership in the technical SEO space and better collaboration between teams to provide stronger results in organic marketing with businesses.

Conductor is especially interested in ContentKing's real-time monitoring capabilities, which it says will allow for state-of-the-art, proactive and integrated workflow in the future of marketing.

"With Conductor and ContentKing joining forces, digital teams will now be able to proactively ensure constant site best practices and quick triage of any future issues."

"This will result in more time spent improving the overall content and digital experience, and less time fixing problems, losing revenue, and worrying about something going wrong that you didn't know about or couldn't previously identify," Conductor CEO Seth Besmertnik says.

"For ContentKing, this combination meaningfully accelerates our ability to realize our long-term objectives and vision. It's an exciting opportunity to play a part in building an end-to-end solution for how teams can work together and drive value in an ever-evolving search landscape—a search landscape that never sleeps," CEO and co-founder of ContentKing Vincent van Scherpenseel says.

Conductor's platform is designed to facilitate organic marketing success by allowing SEO, Content and Web teams to work together in one place.

ContentKing says that by working with Conductor, the company will be able to address how vital technical SEO is in today's rapidly evolving search landscape.

The companies this will be achieved by seamlessly combining ContentKing's real-time monitoring technology with Conductor's organic marketing platform, allowing for more efficient workflow.

"Conductor is constantly reinventing new ways to help organic marketers unlock greater impact across their organizations, making the addition of ContentKing a natural fit. Now teams can be better aligned, focus more time on high-impact activities, and resolve issues as soon as they occur to maximize their success in search," Conductor says.

ContentKing says it looks forward to the future and what possibilities lie ahead for innovation in the SEO industry.

"What made this acquisition possible was the fact that Conductor shares the same passionate commitment to innovation and customer success that we value here at ContentKing," the company says.