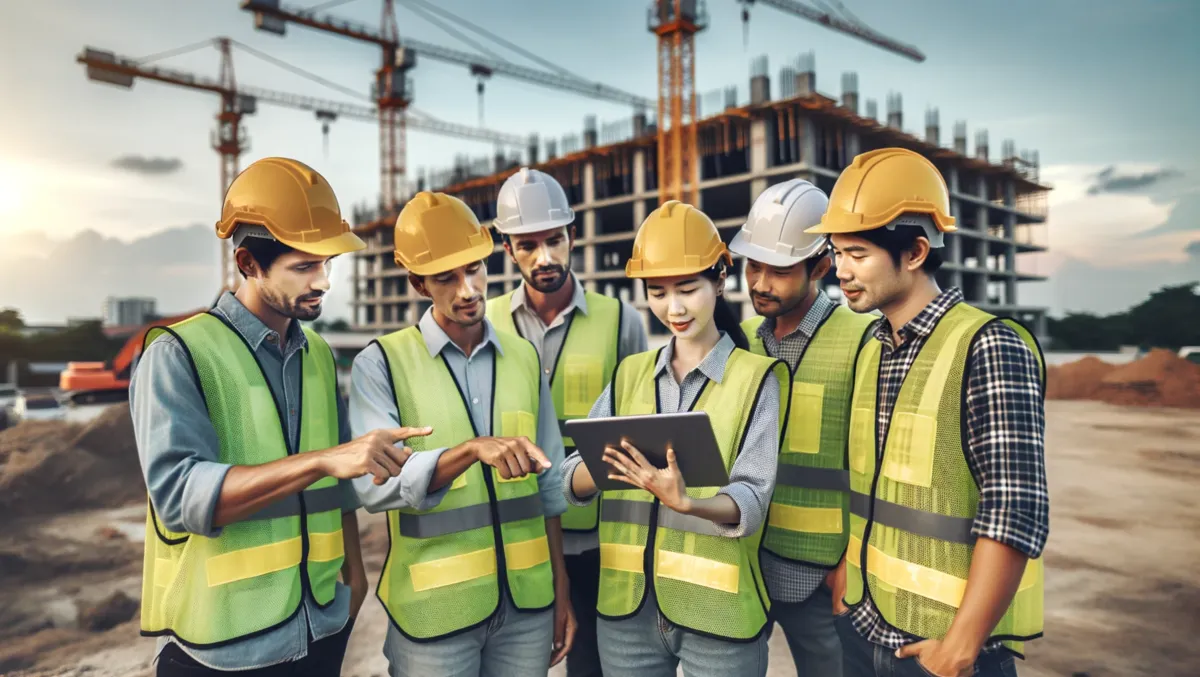 Digital technology set to empower Australian subcontractors
Mon, 16th Oct 2023
The construction industry is going through a challenging time in Australia and globally, with surging costs, delays, a lack of skilled workers and inefficient communications across teams impacting projects. It's not just large contractors that are feeling the impact: subcontractors hired for construction projects are also experiencing uncertainty and the flow-on effect of volatility in the sector.
Construction disputes are at an all-time high, and these can result in severe consequences, ranging from project delays and broken contracts to expensive litigation battles. In an environment where time is money, these disputes can be financially crippling for all parties involved. The slow progress of claims can escalate costs further, with some disputes dragging on for years. Subcontractors often find themselves caught in the crossfire of disputes, project delays, and the spectre of insolvency.
A recent study shows the global average value of construction disputes has reached $52.6 million. The Australian construction sector is currently grappling with these challenges, with many construction companies Australia-wide going into liquidation. According to ASIC data, 2,117 Australian building companies went into liquidation in the 2022-2023 financial year. This is having a flow-on effect on subcontractors, who are left vulnerable to a myriad of issues.
However, there is a silver lining in the cloud of uncertainty - digital transformation. As an Industry Strategy Manager for Autodesk Construction Solutions (ACS), I've helped teams across the APAC region embrace digital tools and processes to ensure the construction industry evolves to meet the world's rapidly expanding building and infrastructure needs while making construction more predictable, safe, and sustainable.
Digital technology to transform the construction industry
In these challenging times, there are solutions available to help subcontractors work smarter and more efficiently while improving safety, productivity, and cost savings. Most subcontractors traditionally rely on the general contractor's systems of record for their data management needs.
However, utilising digital tools will be key for subcontractors to drive innovation within the construction sector to gain insights into their projects before they even break ground. Using digital tools such as Autodesk's BIM software will allow subcontractors to better predict delays or complications that may arise during a project, helping them ensure that it stays on schedule and within budget, identify potential safety hazards ahead of time and take appropriate measures to mitigate them.
Here are five reasons I'd recommend subcontractors adopt digital construction management:
1. Single source of accurate data:
Digitisation empowers subcontractors with their own data collection tools, creating a single source of accurate and up-to-date data. This data repository becomes invaluable while in the field and after project closeout, allowing subcontractors to track and account for hours worked and ensure accurate payments.
BIM-enabled software integrates all project data, plans, drawings, and models provided by architects, engineers, contractors, and other stakeholders into one digital 3D model, providing them with a perfect collaboration tool. Among its many advantages, this technology enables everyone involved in the project to track (and get notified of) all project changes in real-time.
2. Streamlined payment processes:
Digital tools enable subcontractors to streamline payment processes, reducing delays and uncertainties. Invoicing and payment tracking become more efficient, enhancing cash flow and financial stability.
Subcontractors should be utilising payment management tools to automate workflows and expedite payment processes. This will help to improve cost control, gain real-time visibility of cost-related risks, and forecast accurately by centralising all cost management activities in the cloud and within the context of the construction project.
3. Increased transparency:
Digital platforms enhance transparency by providing real-time project data to subcontractors. This transparency not only fosters trust but also empowers subcontractors to make informed decisions, mitigating disputes before they escalate. Autodesk Build ensures that all project stakeholders have access to the latest project information, reducing misunderstandings and potential disputes.
4. Improved communication:
Digitisation facilitates seamless communication among all project participants, including head contractors, subcontractors, project owners, and regulatory authorities. Improved communication fosters better working relationships and minimises misunderstandings, which can be significant triggers for disputes.
5. Enhanced security:
Cybersecurity is a critical aspect of digital transformation. Protecting sensitive project data from cyber threats ensures that subcontractors can operate confidently in the digital realm.
Digitisation can also improve the security of financial transactions via encryption and other security measures. This allows for fraud prevention and other financial crimes – especially important when large sums of money are often at stake.
Construction disputes can have far-reaching consequences; however, the construction and engineering sectors are increasingly beginning to recognise the value of digital transformation and data-driven construction.
Digital transformation is about creating a new model for innovation across the construction sector. Given the challenges of connecting vast volumes of data and people, our focus of this change is on connection – connecting people, processes, data, workflows, and project phases. By leveraging digital solutions, subcontractors can streamline processes, improve safety measures, reduce construction costs, and increase productivity.