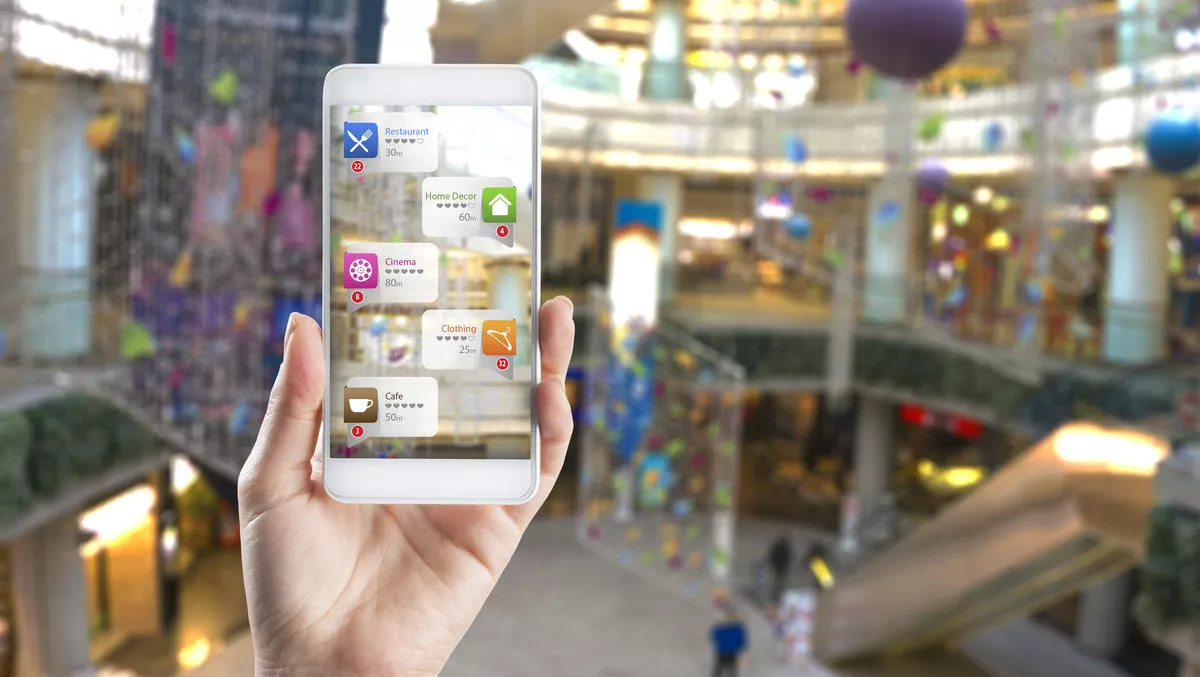 Digital transformation has become 'unstoppable' and essential for retailers, study finds
FYI, this story is more than a year old
Only retailers willing to invest in digital transformation (DX) initiatives will last the distance, according to a new global study released by Fujitsu.
The report finds that DX is now accepted as 'unstoppable', with more than two-thirds of retailers in nine countries seeing DX as essential to retail technology. Only 7% disagree.
The research, conducted by DataDriven for Fujitsu, highlights that online and physical shopping experiences are moving closer together and most DX is now well underway at most retailers.
Finance departments are leaders in the space, with a mature implementation or beginnings of DX well underway for 63% of respondents. Sales (62%), customer service (59%) and frontline retail operations (also 59%) are close behind.
According to the study, DX is underpinning strategic shifts in retail. For one, retailers are increasingly introducing online sales.
More than one-third (34%) now offer most of their products and services online, a trend accelerated by the global COVID-19 crisis.
Many retailers are operating a hybrid online and physical model which relies on initiatives such as 'buy online, pick-up in-store' (BOPIS), with almost two-thirds (64%) of retailers agreeing that online and physical retail continue to move closer together.
Opening up the availability of retail data to buyers, such as current inventory levels of product, is increasing with almost seven in 10 retailers (69%) also seeing this as a positive move for vendors.
Further impacts of DX on retailers include cost reduction, most prominently in logistics, warehousing and transportation, noted by 21% of respondents.
Other areas where DX is reducing costs are in finance (20%), maintenance (20%), operations (19%), ICT (18%) and retail operations (18%).
In customer service, 29% of respondents report an improvement. Other customer-facing areas to show improvement are call centre (19%), marketing (16%) and workplace innovation (16%).
In terms of DX technology choices, cloud is an increasingly important component of ICT processing in retail. Software-as-a-Service (SaaS) is the most popular application source (32%).
However, significant numbers of retailers are sticking with in-house processing (24%) or off-the-shelf enterprise applications (18%).
Despite the massive attention given to cloud computing over the last decade, very few retailers believe it is overhyped.
If anything, they say it is not being given the attention it deserves. Cloud skeptics are mainly the retailers who have retained most of their processing in-house.
Also on the technology front, artificial intelligence (AI) has a big future in retail and the Internet of Things (IoT) will be important but not just yet, the report finds.
AI is increasingly important in retail, with more than two-thirds of respondents (69%) regarding it as an opportunity and only a slightly smaller number (66%) believing it will improve quality of life and help create new jobs.
Although technologies associated with the IoT have many applications in retail, adoption is still slow, although 69% believe the technology will eventually revolutionise retail.
Fujitsu vice president, sales, customer service management, and marketing for Oceania, Conway Kosi says, "COVID-19 has created a unique challenge for retailers around the world, particularly those who have a reliance on a physical retail presence.
"Retailers with digital capabilities have been the ones who were most capable of pivoting to offer new products and services during this time. Fujitsu has been working closely with some of Australia's largest retailers to help drive their digital transformation through this period of disruption.
Kosi says, "The changes in the retail industry will likely remain in place well into the future, and it's encouraging to see that retailers around the world have recognised this shift and are working to future-proof their businesses.
"The strong adoption of digital transformation by finance teams just demonstrates its incredible power to affect the bottom line. This survey illuminates the deep changes in the retail industry, which are mostly an acceleration of the trends that were already in motion.