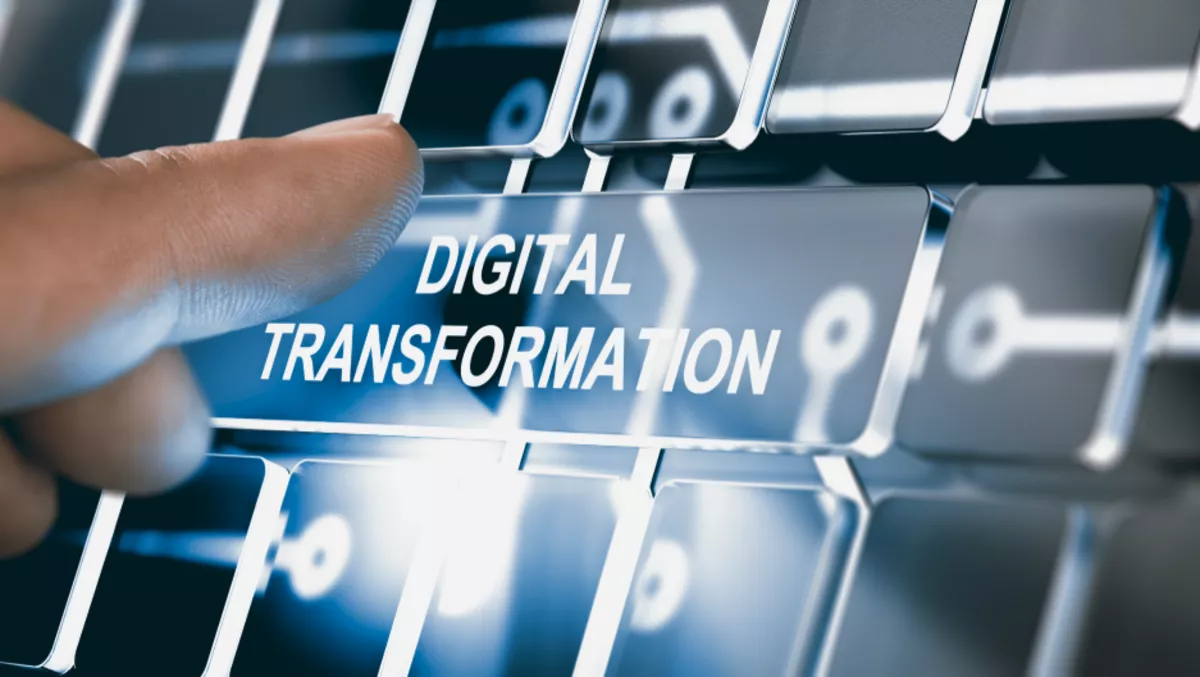 Digital transformation an issue? No code platform bypasses IT bottleneck
FYI, this story is more than a year old
"Digital transformation is a journey, not a destination."
This slogan has painted headlines for quite some time after organisations realised the sheer extent of what actually needs to be done.
Modern times (with digital-native customers, the emergence of big data infrastructure, and maturation of AI technologies) favour startups to disrupt industries and often overnight spawn new leaders – think Uber, WhatsApp, Airbnb, and the list goes on.
This has left established companies with a do or die decision – disrupt or be disrupted.
Consequently, executives from legacy companies have been embracing digital transformation with the goal to differentiate from incumbents and fend off emerging competition – however, Nintex asserts they face two main challenges:
1) "The business model that served them well for decades has been disrupted by digital innovation, and it no longer works as desired."
2) "Their attempts to create viable, digitally transformed business processes—that are automated and optimised—are left sitting in a queue of projects and priorities, with no hope of getting quickly resourced."
This is certainly true when looking at the data, as intelligent automation research from McKinsey & Company reveals that while digital transformation has been a hot topic for nearly a decade, 68 percent of business processes still remain highly manual.
As a result, both customers and employees are forced to work with manual or broken processes while businesses remain at risk of being disrupted and displaced.
Nintex asserts that the answer as to why so few processes are automated is really quite simple – the true obstacle to digital transformation is a constraint on IT. Irrespective of their best intentions and efforts, there simply aren't enough hours in the day to optimise the thousands of processes across their enterprise.
What this means is that the projects most critical to the CEO get prioritised above others, while the people working day-to-day business like sales, finance, HR, and marketing are left tracking projects in an IT backlog.
So, what's the solution? Nintex says it's time to 'break the backlog' and empower people to optimise their own business processes with a platform easy enough for line of business, trusted by IT, and not low code but truly no code.
There are several benefits to a no code platform, with the most prominent being the ability to enable tens, hundreds, or even thousands of users rapidly automating their finance, sales, legal, HR, and marketing processes – all at the speed of business, not the IT department.
"Intelligence is the new currency of business," says Nintex CMO Matt Fleckenstein.
"With the rise of artificial intelligence, Nintex is making it possible for line of business workers to leverage various machine learning, natural language processing and deep learning capabilities, to move repeatable, mundane tasks to machines and free up the employees to be strategic, creative, and innovative."
Intelligent Process Automation with Nintex can enable your business's workers to automate and optimise their own business processes, moving beyond IT bottlenecks and getting a leg up on your competition.
Related stories
Top stories