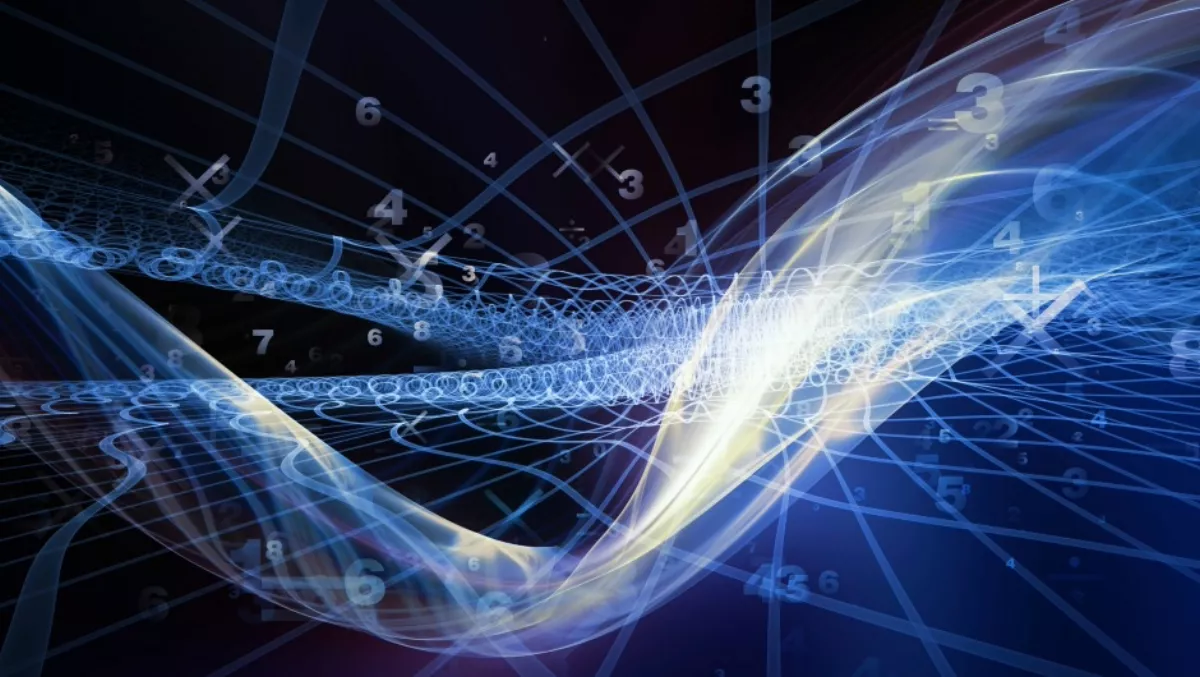 Digital transformation: The talk of the town amongst Aussie enterprises
FYI, this story is more than a year old
Australia is among the leading countries executing on digital transformation initiatives, however, growing IT teams and budgets, as well as business-IT disconnect and the burden of legacy technologies, is putting this at risk.
This is the key finding of MuleSoft's 2016 Connectivity Benchmark Report, which explores IT challenges and the role of APIs in meeting digital transformation.
Based on a survey of 802 IT decision makers (ITDMs) globally, the report revealed that Australia is leading in IT budget growth, execution of digital transformation initiatives and API strategy adoption, among the countries surveyed.
The survey found 73% of Australian organisations are executing on digital transformation strategies - more than any other country surveyed - with almost half (43%) reporting significant progress. However, just 4% have completed their digital transformation goals.
The results also showed roadblocks to progress with Australia reporting the highest level of misalignment between business priorities and IT investments, as well as lack of executive support.
Despite expanded budget and IT teams, Australia sees low confidence in meeting digital transformation goals
The study revealed that 42% of Australian organisations significantly increased their IT budget in 2016 - almost double the next highest respondents, the United States and the United Kingdom (23% and 21% respectively).
Australia also has more human resources to put that budget to use. In fact, 74% of Australian organisations expanded IT teams 'significantly' or 'somewhat' in 2016, compared to 62% of respondents globally.
However, despite the investment in financial and human resources, only 15% of Australian ITDMs were very confident they will meet 2016 digital transformation goals and only 10% were very confident they have all the resources they need to achieve those goals.
Hurdles to transformation
While most organisations are pursuing digital transformation, IT teams are focusing on tactical, incremental activities rather than transformational initiatives, such as creating new sources of revenue, the report finds.
Globally, 44% of ITDMs named improving existing business processes as their top digital initiative, with just 8% mentioning new revenue channels for existing services and/or new products.
The top initiatives that Australian ITDMs associated with digital transformation were:
Developing web-based applications and services (80%)
Going paperless and integrating digital technologies, such as social, mobile, cloud and analytics (77%)
Adopting a new, disruptive technology, e.g. Internet of Things (72%)
The greatest challenges to executing transformation initiatives in Australia were:
Business and IT misalignment (60%, compared to a global average of 45%)
Legacy infrastructure and systems (44%)
Time constraint (42%)
Additionally 38% of Australian organisations said a lack of the right skills and experience within the IT team and integrating siloed apps and data were challenges to achieving digital transformation initiatives.
In fact, 52% of Australian organisations are integrating more than 50 applications, well ahead of the United States and Hong Kong (both 32%). Also, 30% of Australian ITDMs said lack of executive support was an obstacle (one of the highest rates of all surveyed countries).
Ticking clock puts pressure on IT
The survey revealed time pressure on IT to deliver on LOB initiatives quickly. While in 2015 only 5% of Australian organisations had to deliver LOB projects within three months, by 2016 that figure jumped to 12%.
Almost half of Australian ITDMs (45%) are expected to deliver a LOB initiative within six to 12 months in 2016. Furthermore, 38% believed digital transformation challenges, if not addressed quickly, would immediately impact business revenue.
The top three technologies Australian IT professionals usually choose to fulfill LOB requests and projects are business intelligence and analytics (73%), cloud applications (71%) and APIs (53%). Despite legacy systems being the least popular technology for LOB requests and projects, 60% of Australian respondents said they were a very important IT priority over the next year.
More than half of all Australian ITDMs (56%) said easier reuse of existing applications, data and digital resources would significantly increase the pace of digital transformation.
Reuse refers to leveraging technology, data or business processes deployed elsewhere in the organisation could also be part of the solution you are building, instead of building something entirely new.
Modernising legacy systems
The burden of legacy technology is hampering IT's ability to deliver on transformative initiatives. Among the countries surveyed, Australia ranked highest for modernising legacy systems (61%, followed by Singapore at 50%) and integrating third party applications and services (56%, with the United States second at 44%) in order to complete digital transformation projects faster.
Australia leads in APIs
Australia leads the countries surveyed in API strategy implementation to drive transformation: 62% of organisations already have an API strategy in place, compared to a global average of 56%, with Singapore lagging at 38%. A further 31% of Australian respondents planned to implement a strategy by the end of 2016.
Countries other than United States also dominated use of other technologies that ITDMs choose to fulfill line-of-business (LOB) requests and projects. The United Kingdom led in use of cloud applications (74%, with Australia at 71%), while Sweden topped the survey for highest use of mobile (40% of organisations) and Internet of Things (50%, compared to just 17% in Australia).
APIs are speeding delivery and driving revenue
APIs are overwhelmingly used to integrate new software with existing systems and applications and enable business teams to self-serve IT. In fact, 35% of Australian ITDMs surveyed are building and managing APIs to complete digital transformation projects faster.
Australian organisations gained more revenue through API implementations than any other country, with 44% generating more than US$5 million, compared to the United States (35%), Singapore (32%), Hong Kong (27%), the United Kingdom (23%), Sweden (14%) and the Netherlands (5%).
Australia will continue to invest heavily in APIs in 2016
Almost half (45%) of all Australian ITDMs said APIs were an important priority for the next year, with more dollars to be invested in APIs than Internet of Things, mobility and legacy systems.
Their top three budget items for 2016 were:
Cloud apps (15% of IT budget)
Business intelligence & analytics (13%)
APIs (12%)
"The survey shows Australian businesses have recognised the value of reusable assets and an API-led approach to enabling business transformation, as they outpace other countries in both implementation and resulting revenue generation," says Jonathan Stern, MuleSoft regional vice president of Australia and New Zealand.
"However, digital transformation is not just about the technology; it's about transforming how a business works. To truly realise their business goals, organisations must bridge the IT-business disconnect by shifting IT's role from a centralised support function to a strategic business enabler responsible for supporting innovation," he says.
Related stories
Top stories