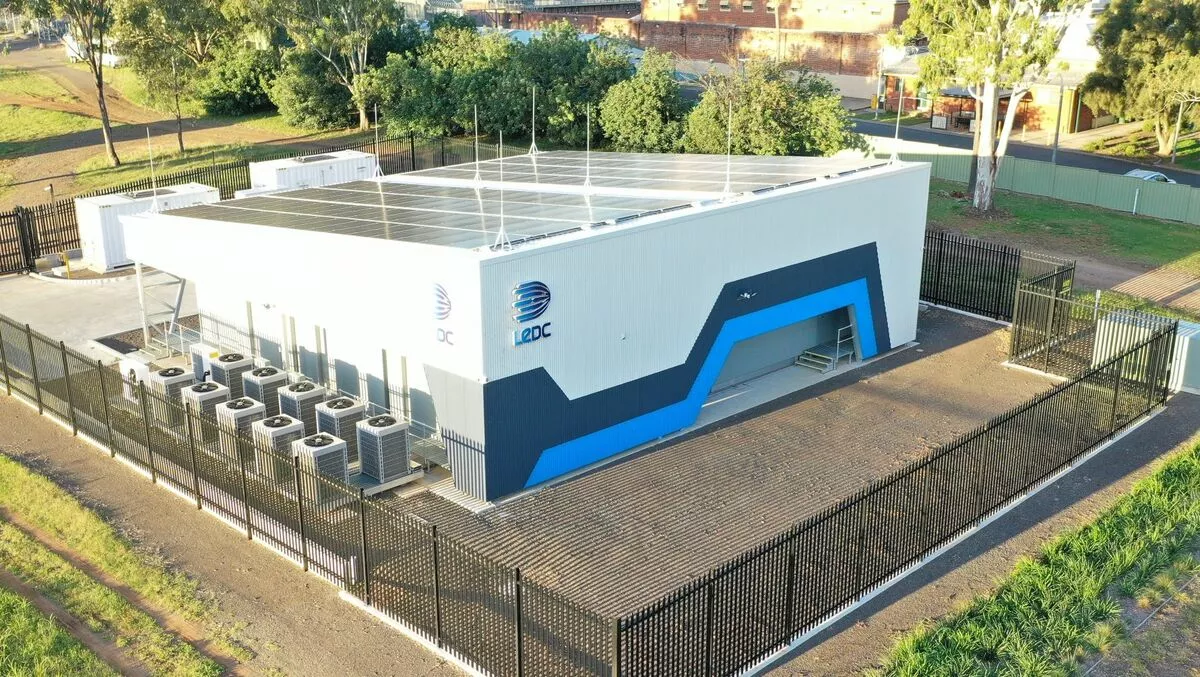 DigitalBridge makes $30 million equity investment in LEDC
FYI, this story is more than a year old
Leading Edge Data Centres (LEDC) has announced it has secured an AUD$30 million equity investment in its regional edge network from an affiliate of DigitalBridge Group, DigitalBridge.
The edge data centre network provider currently has four Tier III designed data centres with two additional facilities under construction and plans to open multiple new data centres in the next 24 months.
Furthermore, LEDC says the investment from DigitalBridge will assist in fast-tracking these expansion plans, positioning LEDC to deliver faster growth.
The company's new facilities include Titan data centres, which consists of 75-rack facilities, and Atlas data centres, consisting of 30-rack facilities.
These will be deployed across a site pipeline exceeding 15MW in Australia's New South Wales, Victoria and Queensland regions.
Moreover, LEDC expects to increase its network coverage to more than 80% of Australia's total regional population with this footprint expansion.
"DigitalBridge is a leading global investor in digital infrastructure, with multiple edge investments globally, and this investment is a vote of confidence in LEDC's business strategy and trajectory," LEDC founder and CEO Chris Thorpe says.
"This investment will accelerate the deployment of our world-class regional edge network, positioning LEDC to provide significant social, economic, and environmental benefits to Regional Australia."
DigitalBridge's equity investment in LEDC comes after it announced the opening of its first data centre in Tamworth, NSW, in November 2021.
Marking a major milestone in the company's national roll-out plan, the facility in Tamworth is designed to better support regional economic recovery.
According to the company, it is already proving this with local businesses benefiting by reducing their communications costs by more than 50% and increasing their bandwidth by more than 10 times.
Empowered by Schneider Electric, the scalable and secure Tier III data centre provides local data centre capacity reducing network latency, increasing internet speed, continuous power and high security, the company states.
The new data centre aims to lower the region's dependency on Sydney's data centres, bringing benefits to a wide range of communities and businesses in Tamworth, and allowing national enterprise to reach a regional market that has traditionally been ignored.
"The delivery of the Tamworth data center is a momentous milestone for us," Thorpe says.
"Tamworth represents true regional Australia in every sense, and we're delighted to support the community with enhanced digital resilience and connectivity in the phase of regional recovery.
"Tamworth is unfortunately subject to a range of harsh natural conditions, including extreme weather and hilly terrain.
"Therefore, businesses and organisations are often challenged by unstable power supply and insecure data storage, and those are among many of the pain points we're addressing with the new data centre.
"We're the first company in the country to help create a greater choice and access to a fast, reliable and cost-effective network through regional data centre initiatives.
"The successful completion in Tamworth, despite COVID-19, manifests our strong commitment and execution capability."