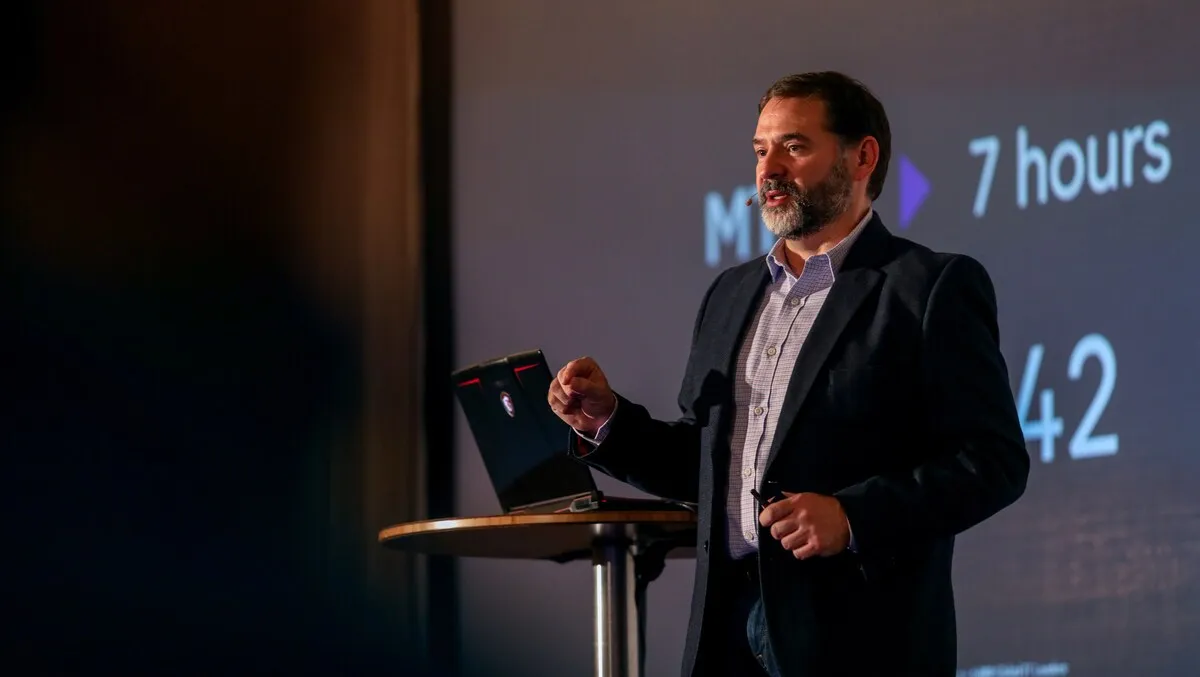 Don't neglect on-premise applications and infrastructure
Wed, 12th Apr 2023
It may be uncommon to talk about the importance of legacy applications and infrastructure, but there's no denying the critical role on-premise IT continues to play within some key organisations.
Cloud-native technologies undoubtedly represent a major part of the future of computing, but there will always be a need for some applications and infrastructure to remain on-premise, especially in heavily regulated industries.
So while the move to no-code and low-code platforms generate headlines, it's important for IT teams to cut through the hype and ensure they have the right tools and insights to manage availability and performance within on-premise environments. In addition, with consumer expectations for seamless digital experiences continuing to soar, businesses need to ensure their mission-critical, customer-facing applications (those that are often running on-premise) are optimised at all times.
On-premise will continue to play a vital role for many organisations
Across many industries, there is a huge appetite for cloud-native technologies to accelerate release velocity and embed greater speed, agility and resilience into operations. In fact, much of the accelerated digital transformation that has been achieved over the last three years has been built on a significant shift to the cloud.
However, it's easy to forget that for most organisations, and particularly larger enterprises, many of their applications and infrastructure are still being run on-premise. This is partially because it takes precious time to migrate hugely complex, legacy applications to the cloud in a seamless and secure way. While in many cases, only a portion of an application may migrate to the cloud while main components, such as the system of record, will remain on-prem for the foreseeable future. There are cost factors to account for, particularly as cloud costs continue to rise. As economic conditions remain challenging, business and IT leaders are becoming more selective about how and what they migrate to the cloud in order to keep a close eye on costs.
But there is also a more fundamental reason why organisations are keeping their applications on-premise - and that is control. IT leaders want complete control and visibility of their mission-critical applications and infrastructure - they want to know where their data is sitting at all times and to be able to manage their open upgrades within their own four walls.
This is especially true for large global brands which possess sensitive intellectual property (IP) - such as big tech and semiconductor companies. As a result, they're choosing not to store their most prized asset outside of their organisation - rightly or wrongly, they see it as too big a risk.
Of course, there are also other sectors where organisations are severely restricted on what they're able to migrate to the cloud due to data privacy and security.
In federal government, there are strict requirements on agencies to run air-gapped environments with no access to the internet, and there are tight regulations around handling of citizen data across the public sector and industries such as healthcare and pharmaceuticals.
Similarly, financial services institutions must adhere to strict data sovereignty regulations, ensuring that customer data resides within the borders of the country where they are operating. This makes it simply impossible to move applications that handle customer data into a public cloud environment.
Evidently, there are and will continue to be huge numbers of organisations that still need to manage and optimise legacy applications and infrastructure within their own on-premise environment.
Managing spikes in demand within on-prem environments
One of the big challenges technologists face with on-premise applications and infrastructure is scaling capacity to cope with fluctuating demand. This is something that the cloud manages well through automatic scaling of the workloads they migrate to a modernised architecture.
Almost every industry experiences big spikes in demand during the year - whether that's retail, financial services, travel or healthcare. IT teams need to be prepared for these fluctuations, ensuring their on-premise applications and infrastructure are able to scale quickly and seamlessly rather than falling over at the busiest times of the year.
To achieve this, organisations need to deploy an observability platform that offers dynamic baselining capabilities to trigger additional capacity within their hyperscaler environments.
Technologists must be ready for a hybrid future
Over the coming years, we'll likely see many organisations moving to a hybrid strategy, where they maintain certain mission-critical applications and infrastructure on-premise (either by choice or regulatory necessity) and then transition other elements of their IT into public cloud environments. This approach offers the best of both worlds - the control and compliance of on-prem and the scale, agility and speed of cloud-native.
Increasingly, we're seeing more and more applications where components are running across on-premise and cloud environments. And this can cause major headaches for those IT teams responsible for managing availability and performance.
Currently, most IT departments are deploying separate tools to monitor on-premise and cloud applications, and this means they have no clear line of sight of the entire application path across hybrid environments. They have to run a split screen mode and can't see the complete path up and down the application stack. It then becomes nearly impossible to identify and troubleshoot issues quickly. Technologists are stuck on the back foot in firefighting mode, scrambling to resolve issues before they impact end users. Metrics such as MTTR and MTTX inevitably rise, and the likelihood of damaging downtime or, worse, an outage, goes up.
This is why it is so important for IT teams to have unified visibility across their entire IT estate. They need an observability platform that provides flexibility to span across both cloud-native and on-premise environments, ingesting and combining telemetry data from cloud-native environments and data from agent-based entities within legacy applications.
Technologists need real-time insights into IT availability and performance up and down the IT stack, from customer-facing applications right through to core infrastructure across both on-premise and public cloud environments. And more than this, they also need to be able to correlate IT data with real-time business metrics so that they can identify those issues which have the potential to do the most damage to the end-user experience. This allows technologists to prioritise the things that matter most to customers and the business.
Of course, cloud-native technologies will continue to generate all the buzz, and IT teams need to ensure they have the tools and visibility to monitor and manage highly dynamic and complex microservices environments. But it's important that technologists keep their eye on the ball within their on-premise environments, optimising availability and performance at all times. After all, for many organisations, this is where their most critical applications will reside for some time to come.