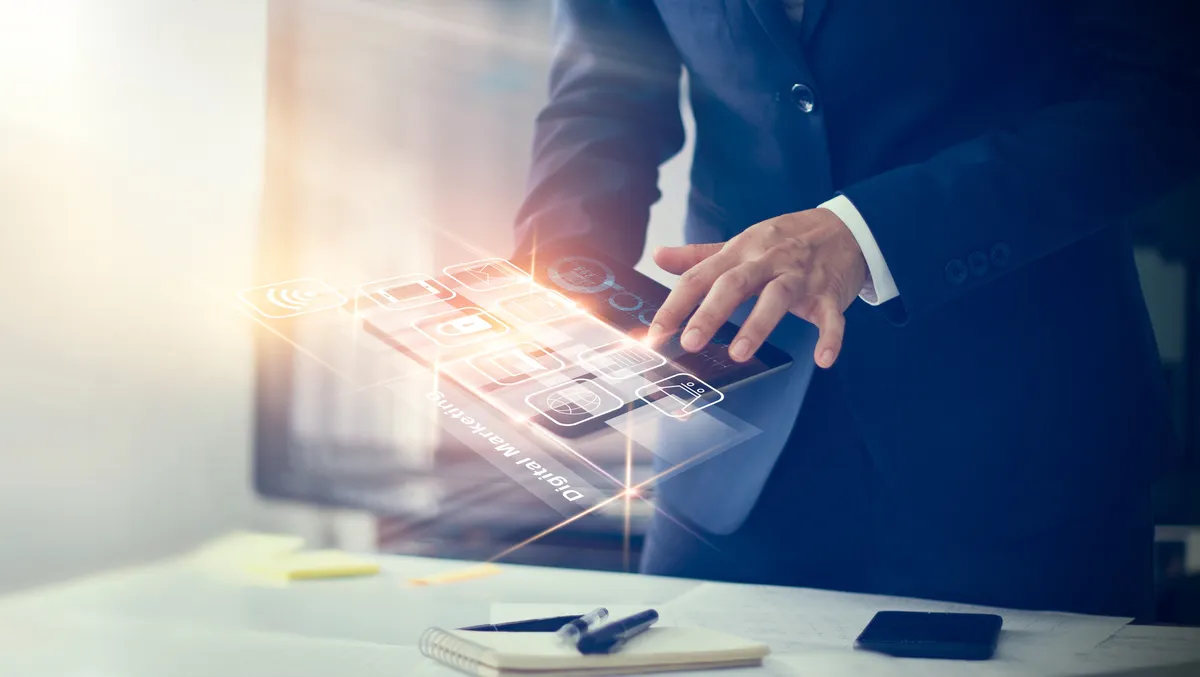 Dynatrace announces new app development and automation solutions
The software intelligence company Dynatrace has announced two new platform technologies to assist businesses as they continue to digitise.
Dynatrace's new AppEngine and AutomationEngine solutions will empower customers and partners to utilise AI-driven solutions, and answer-driven automation, across BizDevSecOps use cases.
Dynatrace's AppEngine
Dynatrace's AppEngine platform technology gives users an easy-to-use, low-code approach to create custom, compliant, and intelligent data-driven apps for their IT, development, security, and business teams.
AppEngine consolidates observability, security and business data with full context and dependency mapping, freeing customers from manual approaches such as tagging to connect siloed data, using imprecise machine-learning analytics, and the high operational costs of other solutions.
With this data, it enables and simplifies intelligent app creation and integrations for teams throughout an organisation.
It provides automatic scalability, runtime application security, safe connections and integrations across hybrid and multicloud ecosystems, and full lifecycle support, including security and quality certifications.
This means that for the first time, any team in an organisation can use causal AI to develop intelligent apps and integrations for use cases and technologies specific to their unique business requirements and technology stacks.
According to a Gartner report, the need for data to enable better decisions by different teams within IT is causing an evolution of monitoring. This trend is driving the increased use of analytics, enabling flexible dashboards and insightful reports.
"We are using Dynatrace AppEngine to build secure and compliant apps that address the specific needs of our customers while leveraging massive data from their clouds," says Luca Forni, CEO, Akamas, a Dynatrace partner.
"Thanks to AppEngine, we are creating an app that adds Akamas' continuous optimisation capabilities to the Dynatrace platform. This will provide Dynatrace users with precise performance insights on Kubernetes applications and automate the process of configuring resources to achieve predefined optimisation goals."
"As a result, customers can increase the reliability and performance of their cloud-native services and optimise cloud resources to reduce costs."
To demonstrate the power of Dynatrace's AppEngine platform technology, Dynatrace used the solution to develop a new range of apps that will be available for Dynatrace customers.
These include Smartscape Health View, a way of viewing an application's vital signs; Sit Reliability Guardian, which helps IT teams proactively maintain SLOs; and Carbon Impact, which helps teams understand and reduce their company's carbon footprint.
"The Dynatrace platform has always helped IT, development, business, and security teams succeed by delivering precise answers and intelligent automation across their complex and dynamic cloud ecosystems," says Bernd Greifeneder, Founder and Chief Technology Officer, Dynatrace.
"Now, with the Dynatrace AppEngine, it's easy to create apps that leverage vast observability, security, and business data from modern clouds and Dynatrace's causal AI. This extends precise answers and intelligent automation to boundless BizDevSecOps use cases, empowering more people across organisations to make data-backed decisions."
Dynatrace's AutomationEngine
Dynatrace's AutomationEngine platform technology features an intuitive interface and no-code and low-code toolset. It leverages Davis causal AI to empower teams to extend answer-driven automation across boundless BizDevSecOps workflows.
"The complexity, scale, and dynamism of modern clouds, combined with ever-increasing deployment frequency, requires extensive and intelligent automation to ensure flawless delivery and great customer experiences," says Bernd Greifeneder, Founder and Chief Technology Officer, Dynatrace.
"Combining precise, causal-AI answers from observability, security, and business data from production environments with automation provides a feedback loop that makes the automation more intelligent and business-value-oriented."
As for what AutomationEngine can be used for, there are a number of applications:
Automated remediation and progressive delivery to continuously evaluate software against specific, measurable service level objectives (SLOs).
Automated routing of vulnerabilities discovered by Dynatrace Application Security to the right people while reducing false positives to ensure prompt action.
Forecasting future cloud infrastructure and compute resource requirements and automating provisioning to help ensure a superior customer experience.
"Now, teams can extend this answer-driven automation to nearly unlimited use cases, like managing seasonality, reacting to changing user experiences, disabling features for security or quality reasons, or enhancing software orchestration to reflect myriad external factors – from weather forecasts to energy consumption to supply chain delays and beyond," adds Greifeneder.
"The Dynatrace AutomationEngine makes this a reality and pushes the industry one giant step toward a world where clouds run autonomously, and software works perfectly."