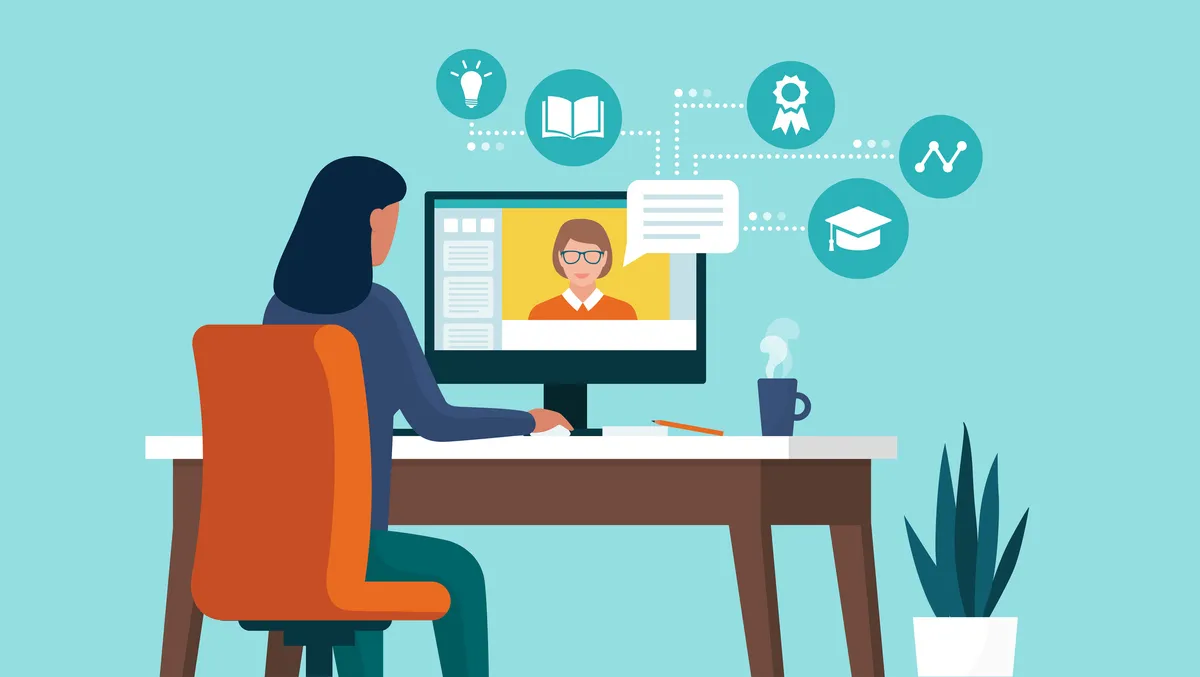 eLearning paves the way for workplace diversity & inclusion
The landscape of workplace learning is undergoing a significant transformation, driven in part by the growing prevalence of eLearning. A recent report by LinkedIn has highlighted how eLearning is playing a pivotal role in enhancing diversity and accessibility in the workplace. This sentiment is echoed by Tony Maguire, the regional director for Australia and New Zealand at the global learning technology company D2L.
"The growing prevalence of eLearning is positively affecting diversity within the workplace in substantial ways. eLearning's impact on breaking down educational barriers and fostering inclusivity in the workplace cannot be ignored," said Maguire.
The Centre for Inclusive Design's report, "The Benefits of Designing for Everyone," provides compelling data that underscores the importance of inclusive practices. According to the report, only 17% of Australians with disabilities complete a bachelor-level qualification or higher, compared to 30% of those without disabilities. The report suggests that inclusive design could lead to an additional 228,000 tertiary qualifications in Australia, resulting in a staggering $4.5 billion annual increase in employment and salaries.
Moreover, the report reveals that poor design prevents five million Australians from accessing products and services, representing over $40 billion in annual disposable income. This group includes not just people with disabilities but also seniors and individuals who are vulnerable to exclusion based on factors such as location, gender, or ethnicity.
"In a time of record low unemployment, broadly accessible, thoughtfully designed eLearning offerings can reduce obstacles to education. This is especially crucial for Australians living with disabilities and accessibility challenges—a talent pool that can now be embraced more readily thanks to the flexibility offered by today's hybrid and virtual work environments," Maguire added.
As companies become increasingly aware of the benefits of diversity and inclusivity, they are realising that these factors are not just a matter of social responsibility but also offer a strategic advantage in a competitive labour market.
"To foster inclusive learning, organisations need effective knowledge management structures, aided by modern learning technologies such as learning management systems (LMS)," Maguire explained. "Inclusive learning plays a vital role in cultivating a modern workplace culture. It leverages the diverse experiences and perspectives of employees to drive creativity, innovation, and productivity, differentiating organisations from their competitors."
The role of technology, particularly learning management systems, is crucial in this regard. These platforms enable adaptive learning tailored to individual differences, allowing organisations to deliver content in easily digestible formats. This ensures that employees can access information at their own pace and in ways that suit their learning preferences.
"eLearning is revolutionising the workplace by reducing barriers to entry and creating opportunities for a more diverse workforce. The true value of accessible eLearning lies in its ability to harness diversity to achieve organisational goals and drive business success," concluded Maguire.
The shift towards eLearning and inclusive design is not just a trend but a necessity, offering a pathway to a more equitable and diverse workforce, thereby enriching the Australian and New Zealand labour markets.