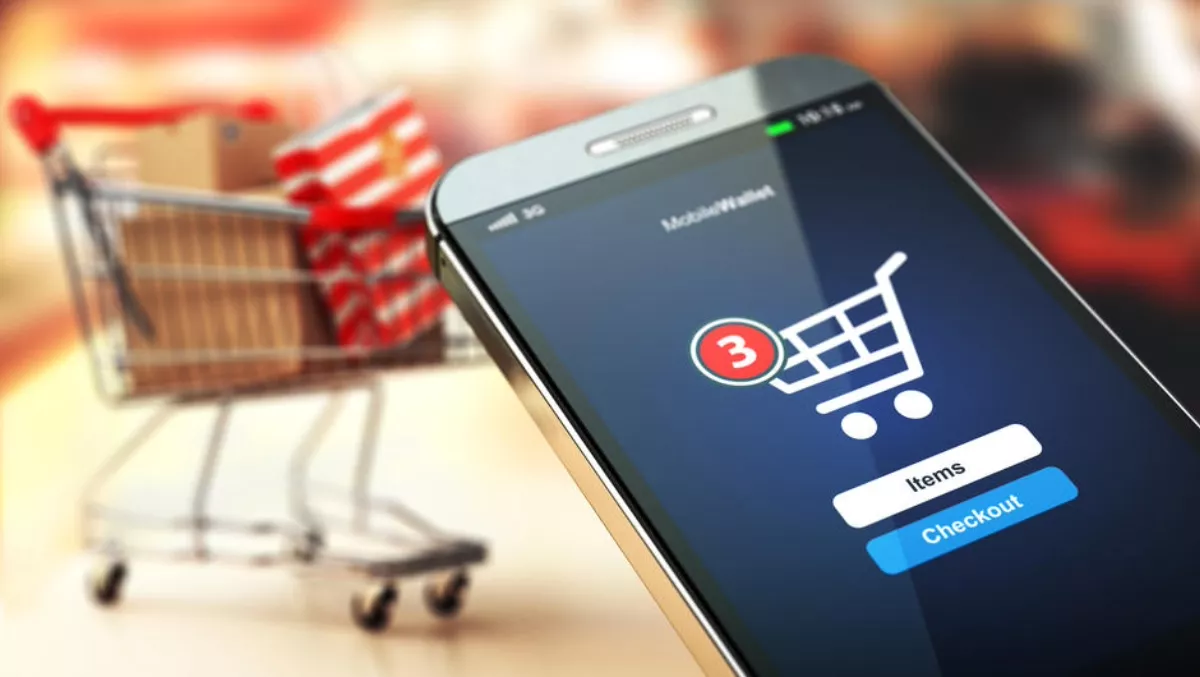 Embracing retail on the edge: Why the retail sector needs to adopt edge computing
FYI, this story is more than a year old
Brick-and-mortar retail stores are not dead, despite what many harbingers claim. The online retail landscape is booming, but retailers should be no strangers to disruption.
Retailers that embrace edge computing continue to innovate, create new customer experiences and the ones that do it right will thrive.
What is edge computing?
Edge computing is where service and consumption meet. For retail, it could mean relying on IT providers who have data centers close to a store. It could also mean the store itself runs a micro-data-centre to manage its IT and IoT devices.
IoT devices could include RFID, point-of-sale systems and inventory tracking, all of which benefit a retail store's operations.
Customers may be able to shop via mobile, browse digital catalogues, use self-checkouts, or connect to in-store WiFi. These offer better experiences, more information and they can even find the closest store assistant.
What about data collection and analysis? Some retailers have installed beacons, cameras, RFID, and sensors to track customers' profiles, how they move around the stores and how they interact with products.
It just takes that first step: Retailers that are ready to invest in edge computing and the Internet of Things will be offer much more than traditional retailers that don't.
Retailers can implement those solutions themselves; or they can partner with IT solution providers such as Schneider Electric to do so.
"To enable edge computing applications, retailers need to deploy or upgrade their computing infrastructure in their stores. Typically these will include Racks, UPS, PDU monitoring, access control and other methods," explains Schneider Electric's VP for IT division and strategy, Joe Craparotta.
Challenges and solutions for retailers on the edge
Challenge 1: Upgrading IT infrastructure. Retailers need to monitor and manage IT systems from a central location.
The majority of stores don't have dedicated personnel in their stores so problems are only identified after downtime has occurred.
"Downtime costs money. On average, one minute of POS downtime costs $4700 in lost revenue and customers. Retailers need business continuity and reduced downtime as much as possible through proactive monitoring of their store IT," Craparotta says.
Solution: Schneider Electric provides monitoring of these assets from temperature sensors connected to the UPS smart connect device monitoring to services EcoStruxure IT.
Challenge 2: Keeping the physical computing environment secure. Often there's no dedicated room for IT in the store.
"If IT products are placed in a shop room or backroom, they are open to malicious interference," Craparotta says.
Solution: Schneider Electric provides access control, sensors and monitoring Netbotz security help prevent unauthorised access.
Challenge 3: Complexity and cost of deployment across multiple locations. Having to deal with many vendors in design to procurement is time and resource consuming.
"Partnering with one vendor is s a simpler way to design and buy infrastructure, it reduces the number of vendors retailers have to deal with, and it saves time and money," Craparotta adds.
Solution: Schneider Electric simplifies deployment with micro DCs solutions which are repeatable and reintegrated in the distribution centres. One vendor infrastructure solution is faster and cheaper.
Enhancements to a retail business's operational systems and to its customer experience flow will create new revenue opportunities.
Customers will also appreciate a smooth flow between their in-store, online and mobile experiences. Happy customers are possibly a retail firm's most valuable asset as they can share their experiences with others – potentially resulting in new customers.
Is your business ready to live on the edge? Click here to find out more.
Related stories
Top stories