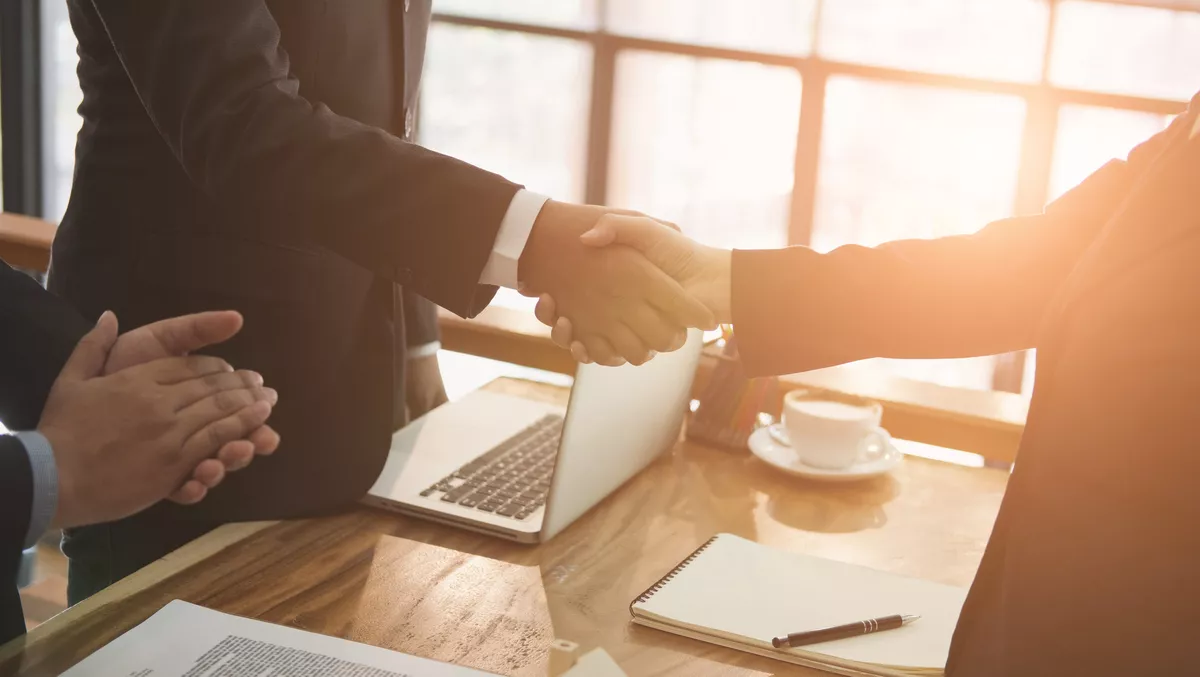 Emmi gears up for global expansion following latest funding round
FYI, this story is more than a year old
Australian fintech and carbon risk solution company, Emmi is now primed for global growth after securing $3.5 million in backing from UK-based Illuminate Financial VC, local capital firm Artesian VC and an assortment of high net wealth Australian investors in the tech and climate sector.
According to a statement, the raise will expedite worldwide expansion of Emmi's Global Carbon Efficiency Rating (GCER), a solution enabling investors and corporates to understand and solve carbon risk, and transition portfolios profitably to net-zero.
Emmi's data-driven system - created over a decade by a team of investment experts, fund managers and climate scientists - has identified $43 trillion of manageable assets at risk, and only 28% of the world's companies as net-zero compatible.
The new GCER is a comprehensive carbon risk solution. According to the company, it has assessed more than 40,000 globally listed companies and provides insights that define how financially resilient a company or portfolio is to a carbon-constrained world, and what needs to occur for it to achieve net-zero in a specified timeframe.
Emmi's GCER incorporates twelve fundamental financial metrics, common to all investors, that have been embedded with carbon risk to provide better data, insights and integration.
It is backed by a data-driven algorithm, which analyses a company's financials across many carbon constrained scenarios, providing a complete financial overview, from debt to value, in relation to carbon performance.
Emmi chair, Tim Samway says carbon transition is the greatest investment risk of our time, but also presents a major opportunity for investment out-performance.
Samway says, "The investment sector carries much of the burden of carbon transition risk and if not managed well, it threatens the very stability of our global economic and capital systems.
"Up until now, the investment sector has been without a tool that goes beyond a simple score, and as investors, it is critical to have access to objective and trusted insights that give us confidence to make decisions to protect and grow capital.
Samway, who is also chairman of $13 billion equities fund manager Hyperion Asset Management, stressed that an organisation's path to net-zero needs to be understood and built into our financial system - so that every investment decision moving forward considers a company's carbon risk.
"Emmi's carbon eco-system is unprecedented, as it delivers a universal benchmark that can be integrated with an investors existing management system.
"Emmi not only provides an assessment of a company's viability on its path to net-zero, but empowers investors to understand and interact with the data, assisting with forecasting, reporting and importantly, solving carbon risk."
Emmi CEO and carbon market veteran, Michael Lebbon says he is concerned about the potential outflow of capital for those investors who do not properly consider the carbon risk associated with the global transition to a 1.5 degree economy.
Lebbon says, "Climate risk is investment risk and for a long time our financial system has failed to factor environmental impact into investment decisions.
"The financial system now realises it holds the majority of the financial risk associated with climate change, and those investors who do not factor carbon into all decision-making will underperform and see their assets under management drastically reduce.
"We created Emmi to enable the financial market to be part of the climate solution, pro-actively helping to secure our financial future and restore the planet.
Companies including JANA, Aware Super, Energy Super, Hesta, Aurora FM, Perennial, Melior and Hyperion have subscribed to Emmi's platform.