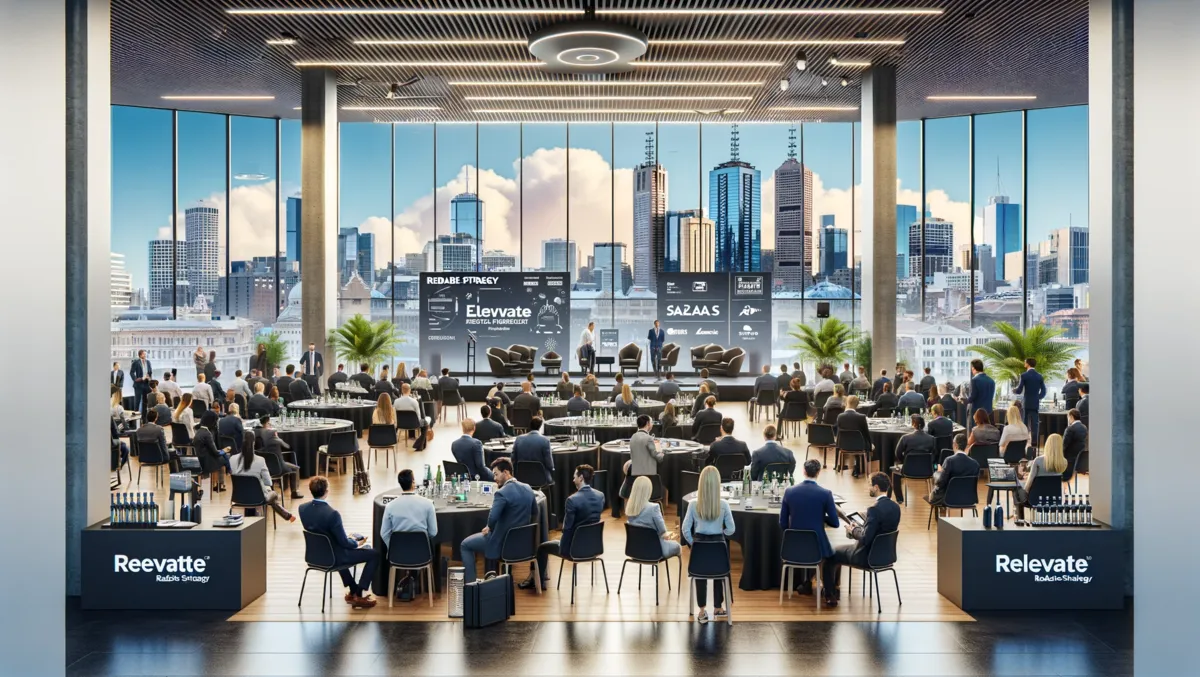 Enable announces Australia's first rebate strategy conference 'Elevate'
Enable, the top rebate management platform has unveiled its first-ever rebate strategy conference 'Elevate' in Australia. The conference is set to take place in Melbourne and Sydney on November 14 and 16, 2023.
The conference will convene industry experts, customers, and others to decipher the intricate challenges and forthcoming prospects of rebate management. The occasion will offer its attendees networking opportunities, presentations, panel discussions, an exchange of ideas and tactics, and potential partnership opportunities.
Enable's Co-Founder and CEO, Andrew Butt, will deliver the keynote address at the conference. Commenting on the event's importance, Butt said: "Unprecedented times are upon us. Supply chain disruption, industry consolidation and customer expectations have never been higher. But there's a way to combat all these challenges: working better together. Now alignment between trading partners is critical not just to maintain business but to grow it."
He emphasised the importance of rebates in maintaining positive trading relationships and lauded the work of the individuals and businesses maintaining these rebate programs. "Rebate strategists are the unsung heroes of the supply chain's financial world, and we want to celebrate them and their accomplishments. We want to bring their achievements into the conversation and acknowledge that hard work and dedication to improving supply chain relationships," Armour added.
The attendees of the 'Elevate' conference will get exposure to several activities and learning materials. Delegates will be introduced to using SaaS technology and Enable's collaboration portal to influence behaviour. They will also hear from experts across finance, procurement, and sales and gain inspiration from peers who have transformed their industries with their unique approach to rebate management.
Furthermore, they will gather fresh perspectives and innovative ideas around rebate strategy, partake in panel discussions exploring the future of rebate strategies in the ever-evolving business landscape, and gain access to research, customer case studies and best practices.
According to Gartner's Market Guide for B2B Profit Optimisation Software (7 August 2023), organisations should simplify negotiation, improve margins and incentivise additional purchases by offering rebates instead of contractual discounts. The market for rebate management software is burgeoning, with vendors and buyers seeking software to manage rebate negotiation and claim management processes.
Rebates are known to efficiently incentivise B2B purchasing because the customer only receives the incentive after exhibiting the desired purchasing behaviour. The use of rebates has been under-utilised because the claim and settlement process requires additional efforts by the buyer and the seller. This is where rebate management software comes into play, which automates these processes and eases rebate administration.
In 2020, Gartner estimated that the market for B2B price optimisation and management software expanded by 9% to AUD $542 million, marking slower growth due to the COVID-19 pandemic compared to a 20% rise in 2019. Early indicators suggest that the growth 2021 will also be lower than in 2019. It also transpired that about 1,800 companies employed PO&M software by the end of 2020, with an average annual spend of roughly AUD $300,000.
Gartner also projected that at least 10,000 B2B companies globally could benefit from a PO&M deployment. As software and implementation costs decrease, the addressable market is primed for expansion due to current light penetration.