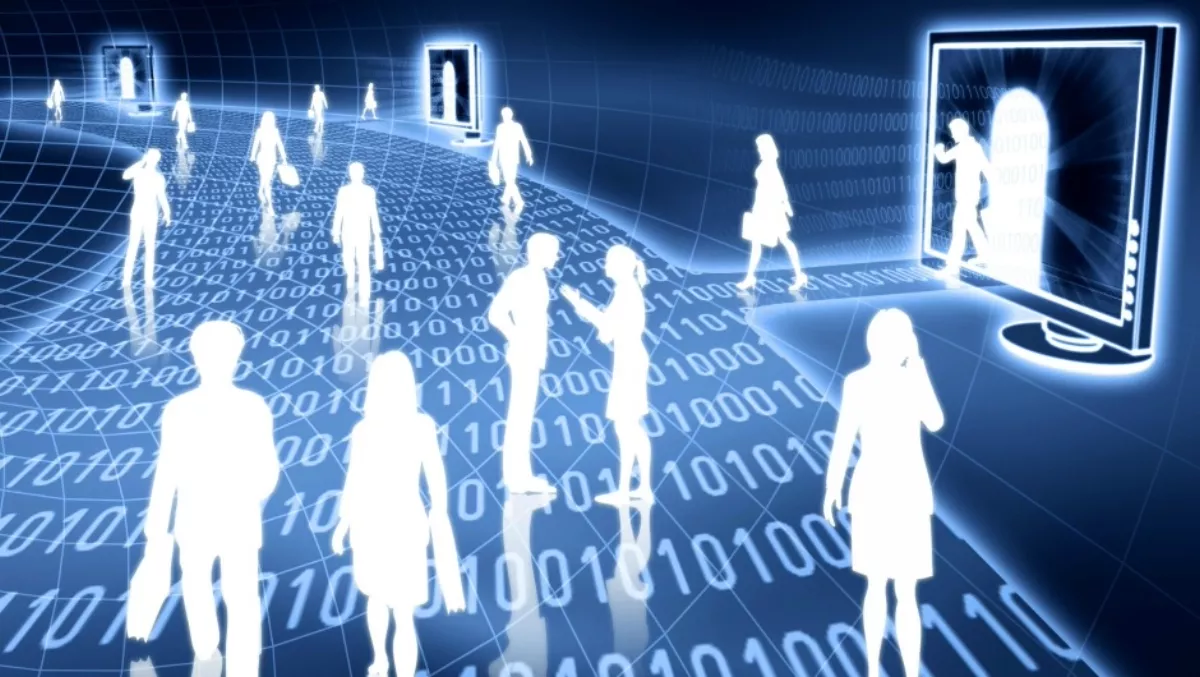 How can you ensure your network is secure for digital transformation?
FYI, this story is more than a year old
Digital transformation is the latest buzzword to hit tech media. Enterprises, government, retail and healthcare are all talking about their digital transformation and becoming more agile in a dynamic business environment. But what exactly is digital transformation and is it something that Australian businesses should be looking at? Or is it simply another term for 'going online'?
"Digital transformation started the moment you connected your business to the internet," says Gary Gardiner, A/NZ Director of Engineering & Services at Fortinet, a global leader in the provision of cyber-security solutions "and it has been on-going ever since. Email has transformed the way you communicate. Your website has transformed the way you promote your company. Social media has transformed the way you interact with customers. And the cloud has transformed the way you access your business applications and store your information. Taken together, they all add up to digital transformation."
Why now? All of these factors have coalesced to the point where they are no longer isolated projects. When taken together and integrated into your everyday operations as well as long-term planning, the whole is much greater than the sum of the parts. "Digital transformation could be defined as the tipping point in which your business moves the majority of business processes to the cloud, either private or public," says Gardiner. "It is an evolution, not a revolution. But the one factor that you must have sorted before you can even begin to take advantage of the agility, scalability and flexibility of digital transformation is fast, secure and low-maintenance access to the net."
Connectivity key to success If you can't connect, you can't do business. "It's as simple as that," says Gardiner. "On the one hand, the digital world opens up a global market and unprecedented visibility to all of your stakeholders. But, on the other hand, if your network can't keep up you will be severely disadvantaged. Digital transformation is an enabler, but not without risk."
Today's networks: Fast, secure and easy-to-manage The number one reason that digital transformation is the latest buzzword is that fast, secure and manageable access to the net is affordable and accessible. "Don't have an IT team? No problem," explains Gardiner. "Mobile workforce? Doesn't matter. No budget for a big capital project? Easy to overcome. There really are no reasons that your business can't migrate to the cloud. With the proliferation of managed service providers (MSPs) and software as a service (SaaS) opportunities, you can transform your business without disruption. And probably for no more cost than you already spend on IT."
Fortinet Partners – digital transformation experts "You run a business," says Gardiner. "Fortinet Partners run secure networks. They ensure that your link to your cloud services is always on, always fast and always secure. If you select reputable cloud service providers you can be assured that you can tap into your on-line applications, databases and communications whenever and wherever you please. And your clients, staff and prospects will always have a direct line to your business."
That in a nutshell is digital transformation – moving your business into the cloud and ensuring uninterrupted access. "Fortinet's network of approved Partners, located all around Australia, can help you get the network you need to take advantage. Send us an email and we'll put you in touch with the right people."
For further information, please contact Fortinet: ​anzmarketing@fortinet.com
Related stories
Top stories