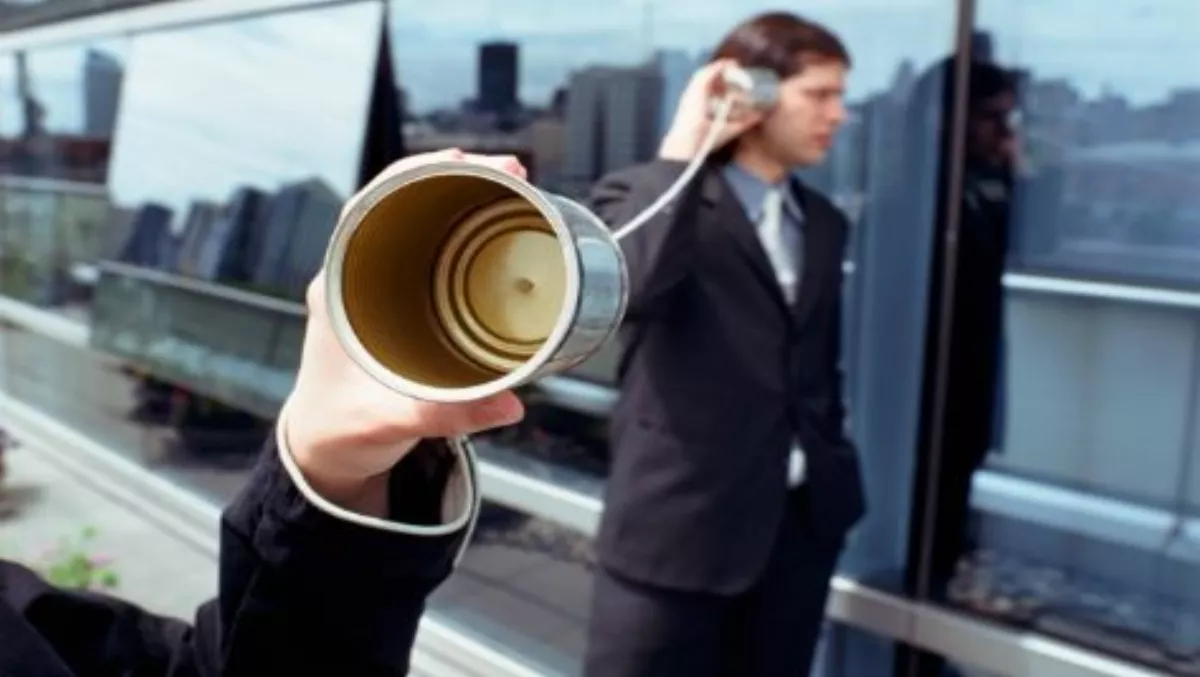 Enterprise communications market undergoing change
FYI, this story is more than a year old
The dynamic nature of software-based communications is prompting vendors to improve development, sales and support initiatives in the enterprise communications space, according to Frost & Sullivan.
Businesses continue to rely on legacy premises-based assets as challenging economic conditions, as well as the success of subscription-based hosted/cloud communications solutions, have had a 'chilling' effect on deploying new on-premises communications systems, according to the analysts.
Nevertheless, the Internet protocol (IP) migration of the remaining legacy time division multiplexing (TDM) system customer base is expected to shore up the prospects of enterprise communication vendors, says Frost & Sullivan.
They will also garner considerable revenues from developing regions such as Asia-Pacific, the growing mid-market segment, as well as from companies looking to adopt open-standards communications platforms, the analysts say.
New analysis from Frost & Sullivan, Global Enterprise Communications Platforms and Endpoints Market, finds that the market earned revenues of $11.67 billion in 2014 and estimates revenues of $11.99 billion by 2021.
The need to leverage unified communications and collaboration (UC&C) to augment overall efficiency, productivity and competitiveness will encourage businesses to adopt newer enterprise communications and messaging platforms, communications endpoints, media gateways and session border controllers (SBCs), Frost & Sullivan says.
Vendors can further attract customer investments by offering incentives such as price reductions, promotions and discounts, as well as options to migrate/upgrade to the latest premises-based platform releases, according to the analysts.
"Apart from the lower prices, the availability of more telephony platform options, architectural models, and communications endpoints that address the needs of all types of businesses will lure customers," says Alaa Saayed Frost & Sullivan Unified Communications & Collaboration industry manager.
"A growing number of organisations with ageing communication systems perceive value in new systems as vendors wrap more UC&C capabilities around the IP private branch exchange (IP PBX) platforms," he says.
Vendors expect IP line licence growth not only from replacements of legacy communications platforms, but also from the replacement of first-generation IP PBXs with advanced architectures based on session initiation protocol (SIP) technologies, new middleware infrastructure, and collaborative apps.
"While enterprise communications vendors should focus considerable attention on the hosted/cloud communications space, they must also adapt their on-premises offerings and market strategies to the challenging market conditions," says Michael Brandenburg Frost & Sullivan Unified Communications & Collaboration industry analyst.
"There are many businesses that will persist with on-premises equipment, as well as many others that desire a hybrid communications model," he says.
Therefore, enterprise communication vendors must provide OPEX subscription models alongside CAPEX models to deliver a wide variety of options and ultimately, stay relevant in a constantly changing marketplace, according to Frost & Sullivan.
Related stories
Top stories