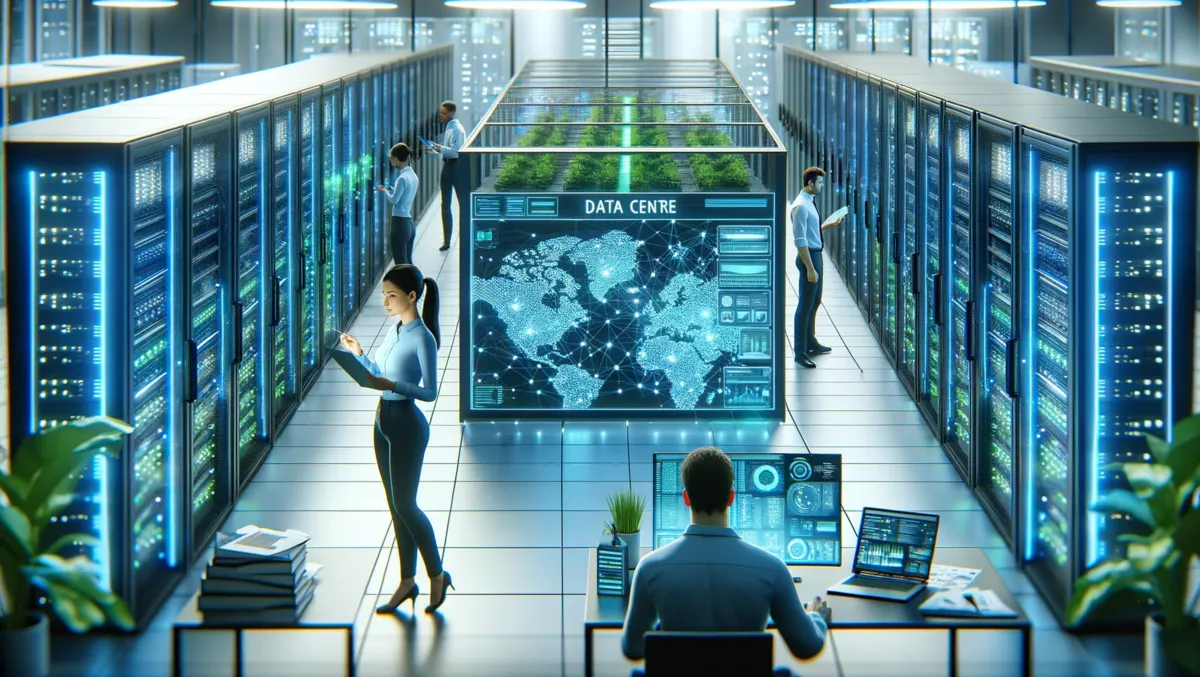 Equinix hailed as Leader in IDC MarketScape Datacentre Services Report 2023
Equinix, Inc., the world's digital infrastructure company, has been acknowledged as a Leader in the 2023 IDC MarketScape Report for Worldwide Datacentre Services. This accolade follows their 25-year anniversary and demonstrates their comprehensive platform capabilities and strategy. This is the third time that Equinix has been recognised worldwide and praised for its diverse range of data centres, interconnection and digital services.
IDC MarketScape's vendor analysis model is intended to provide a snapshot of the competitive fitness of ICT suppliers within a specific market. Their research methodology consists of a strict scoring protocol based on both qualitative and quantitative factors that result in a single graphical representation of each vendor's standing within a market. The Capability score gauges vendor product, go-to-market and business execution in the short-term, while the Strategy score analyses the alignment of vendor strategies with customer requirements over a 3-5-year timeframe.
The IDC MarketScape assessment takes into consideration several significant colocation and interconnection service providers globally, examining their current and foreseeable capabilities. These assessments aim to offer a comprehensive analysis of enterprise digital infrastructure requirements and milestones in the industry. IDC MarketScape highlighted data centre providers as the focal point of hybrid and multicloud networking and digital infrastructural services.
The report profusely acknowledged Equinix in a variety of areas. Firstly, the company's global expansion and ecosystem growth: with a robust global footprint that has freshly expanded into Asia-Pacific, Latin America and Africa, Equinix possesses data centre facilities in 70 metros across 32 nations. It also offers access to a dense ecosystem that comprises over 2,000 networks and exceeds 3,000 cloud and IT firms.
Secondly, the company's innovative platform capabilities were highlighted in the report which stated that "[Equinix] has one of the most diverse portfolios of any data centre company, meeting the demands of enterprises, hyperscalers and networking providers." The firm continues to advance its platform for augmenting automation and on-demand qualities with its digital service offerings, including Equinix Fabric, Equinix Network Edge and Equinix Metal.
Finally, its considerable investment in sustainable resources and infrastructure was commended. In 2022, Equinix achieved a 96% renewable coverage of its global data centre footprint, denoting the fifth consecutive year of hitting more than 90% coverage.
Tiffany Osias, Vice President of Global Colocation Services at Equinix, said, "We are proud to once again be positioned as a Leader in the latest IDC MarketScape for data centre services. It has become increasingly evident that digital infrastructure plays a critical role in enabling businesses to innovate, reach new markets and drive differentiation. We remain focused on enabling customers to achieve these outcomes more quickly and easily by delivering a global platform for them to interconnect and deploy infrastructure at software speed."
Courtney Munroe, Research Vice President, Worldwide Telecommunications Research, IDC, also commented on Equinix's performance by saying, "Equinix has delivered excellent service for the last 25 years and is an essential platform for interconnecting with network operators, cloud operators and other digital service providers. The company continues to enhance its platform and expand to key markets to enable businesses to optimise their digital infrastructure and do so sustainably."