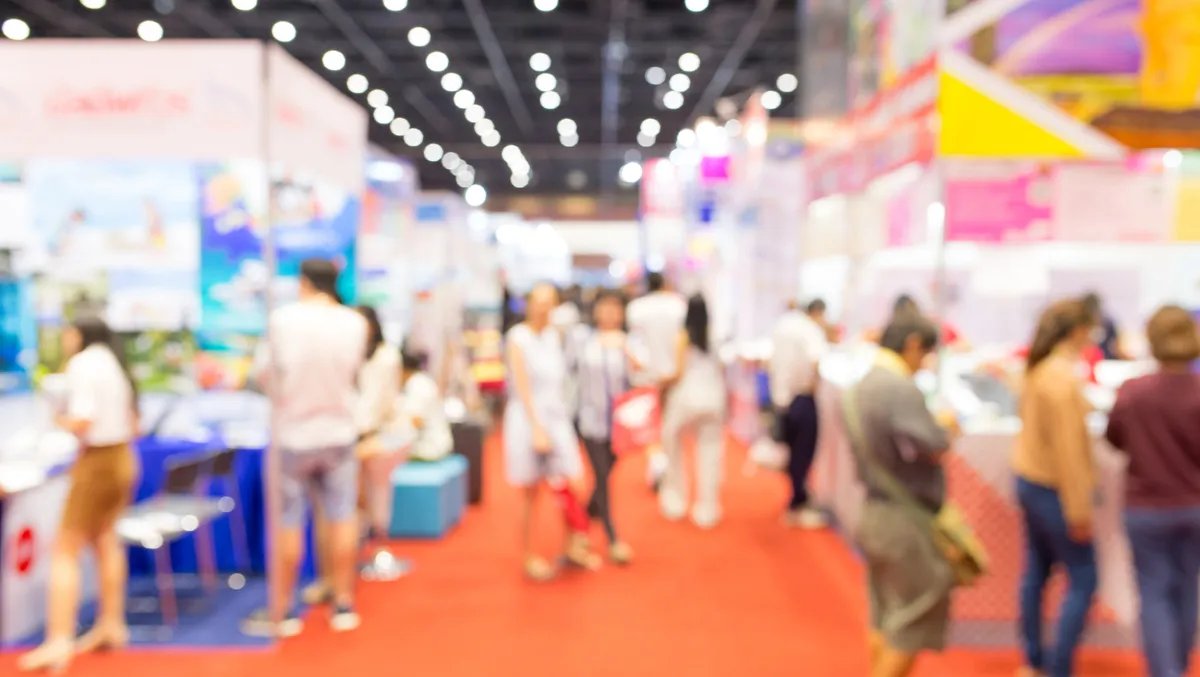 Europe's top accounting and finance event is coming to Australia this March 2023
Fri, 27th Jan 2023
By Tom Raynel, Managing Editor
The leading accounting and finance event in the UK and Europe is bringing its services to the other side of the world for the first time in a new event running from the 15th-16th of March, 2023 in Sydney, Australia.
Accountex Australia is designed to be a platform to empower the industry to share insights, source the latest in technology and collaborate to drive innovation and efficiencies within the finance community.
Accountex is already well established overseas as a neutral platform for all tech brands in the profession to showcase their innovations, and having a dedicated platform here in Australia will mean local accountants and bookkeepers can be part of the global Accountex community.
According to Alex Haughton, Commercial Director, Diversified Communications, Australian industries have been campaigning for the event to come to Australian shores, and they are going to get their wish.
"Accountex will be an invaluable opportunity for these firms to scope the latest innovations and gain the practical and positive tools they need to help Australia's businesses continue to be the strong backbone of Australia's economy," says Haughton.
What visitors can access for free
Visitors that come for free to the event will have a lot to choose from, ranging from access to Buzz Labs and in-depth talks with industry leaders in the Thinkers Theatre, to the show floor, where visitors can connect with exhibitors and source new technologies.
Previous Accountex events have been home to many industry-leading companies and supporters, and this year's event in Australia is no exception.
The show floor at Accountex will be the home to over 100+ different high-profile exhibitors and stands, including Accountex's exhibiting Founding Partners BGL, DEXT, Fathom, Ignition, Intuit QuickBooks, MYOB, TOA Global and Xero.
There will also be exhibits from Associate event partners, including the Australian Bookkeepers Network, Chartered Accountants Australia and New Zealand, Council of Small Business Organisations Australia, CPA Australia, Institute of Certified Bookkeepers, Institute of Public Accountants and Pure Bookkeeping.
Many more exhibitors are featured at the event, so feel free to check them out.
Thought Leadership in the Thinkers Theatre
The Thinkers Theatre will be home to talks from thought leaders who are driving tomorrow's innovations, with some highlighted speakers including Jamie Beresford (CEO, Practice Protect), Sharon Mcclafferty (CEO, Slipstream Group) & Andrew Van De Beek (Founder & Head Of Purpose, Illumin8).
Along with talks from thought leaders in the industry, attendees can discover the solutions that will help their practice, however big or small, navigate the future of the profession. Thinkers Theatre will also be home to the Tech Talks stream, where attendees can learn directly from the brands about the latest applications and features to give them the tools to provide the best service to their clients.
More information about the program and speakers in the Thinkers Theatre can be found on the Accountex event website.
Purchase a Deep-Dive Ticket to get the full experience
For those wanting to get the most out of the limited-time experience as possible, attendees can purchase a Deep-Dive Ticket and get the full experience of Accountex Australia. This paid experience gives attendees access to the Main Stage and Show Floor, giving them plenty of diverse opportunities.
Main Stage features the CPD-accredited knowledge and inspiration program
The highlight of the event is the CPD-accredited knowledge and inspiration program found on the Main Stage, which can be accessed with the purchase of a Deep-Dive ticket. The program has been curated by Accountex's Content Crew, which is made up of esteemed industry leaders, practising accountants and bookkeepers to ensure it provides a relevant and timely content program to meet the needs of all sizes of firms, SMEs, bookkeepers and sole traders.
The program will tackle three key themes that underpin strategic thinking for accountants and bookkeepers:
Finding ways to attract new employees and hold onto current staff, for firms of all sizes.
Getting the most out of your app stacks and converting that R&D into productivity to amplify the impact of every employee.
How to build a highly engaged workforce, operating in hybrid teams, that balances productivity with well-being.
Just some of the highlight speakers for the Main Stage include Robyna May (Senior Power BI Consultant, Verlata Consulting), Amanda Kenafake (CEO, Power Tynan) & Dan Beck (Director, PT 2.0).
More information about the schedule and speakers for the CPD-accredited knowledge and inspiration program can be found on the event website.
So what are you waiting for?
Accountex Australia will take place at ICC Sydney on 15-16 March 2023. Register for free entry and purchase additional Deep Dive tickets here.