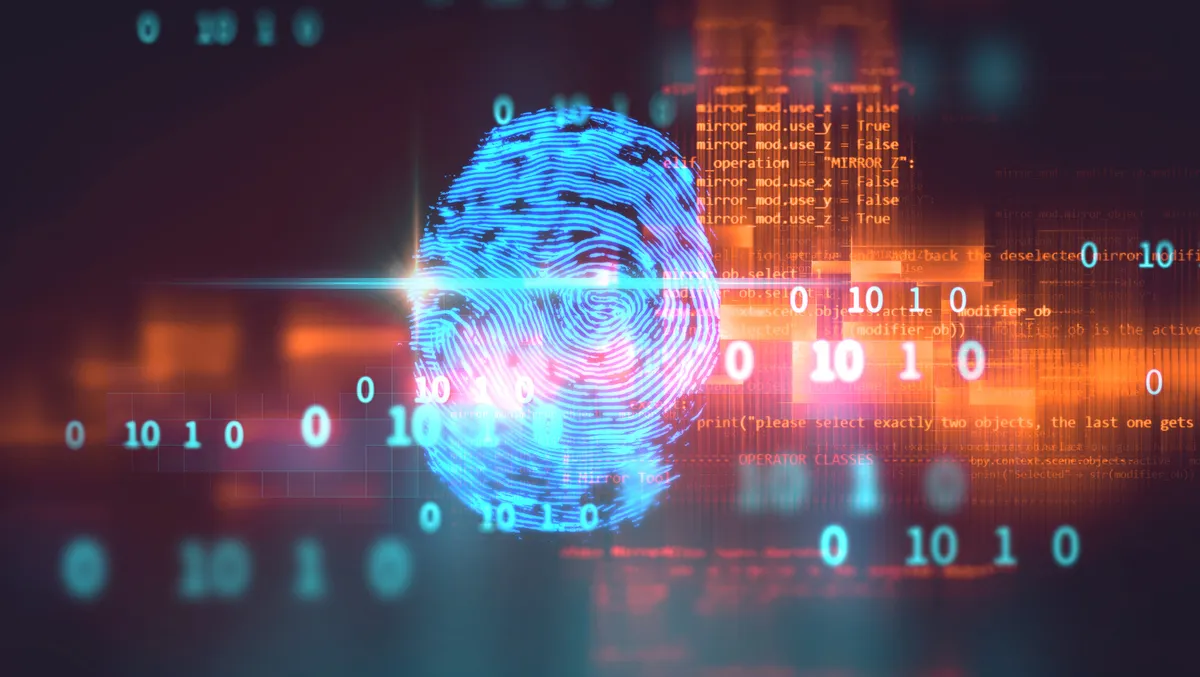 Exclusive: Entrust protects millions of identities every day
FYI, this story is more than a year old
Entrust is a global technology company that enables trusted experiences for identities, payments and digital infrastructure. The company offers a unique breadth of solutions that are critical to enabling trust for multi-cloud deployments, mobile identities, hybrid work, machine identity, electronic signatures, encryption and more.
Entrust solutions are particularly critical as the world becomes more digitally connected because the company helps to issue and protect 10 million identity and payment credentials daily, from financial and ID cards to digital financial cards and mobile IDs, and helps to secure billions of transactions annually. Its digital security software protects consumer payments and identities for enterprises, governments and consumers, whether they are logging into corporate networks remotely or making a purchase through contactless payment methods.
Presently, it provides services in more than 150 countries through 50 offices with a global network of more than 1,000 technology and channel partners. In Asia Pacific, the company is active with sales, support and services across the region.
Today's Entrust was founded in 1969, then called Datacard Corp. The company established sales and service in the Asia Pacific region early on to support its solution for high-speed, personalised credential issuance. Datacard acquired digital security and identity pioneer Entrust in 2013 and, in 2020, rebranded the whole corporation to the same name. The company is privately owned, with more than $800 million in revenue globally. Today, Entrust offers an unmatched breadth of solutions, including credential issuance, identity and data protection, and digital certificates and signing solutions worldwide.
Entrust has more than 2,800 colleagues worldwide in more than 45 countries, with a network of customers in over 150 countries. In Asia Pacific, the company has approximately 300 colleagues. This year, it established secure data centres in Australia to support offering secure cloud-based solutions in the region.
Entrust is one of the world's largest providers of digital security software and a global leader in credential issuance solutions. Its solutions are critical to enabling trust for multi-cloud deployments, mobile identities, hybrid work, machine identity, electronic signatures, encryption and more.
A key part of the company's mission is to provide secure solutions to help its customers transform and grow. One example of that is Entrust's ability to deliver both digital and card payment credentials, as well as its digital solutions for seamless, secure border crossing and identity verification.
The transition to cloud services is key to many enterprises' growth plans. Earlier this year, the company launched its Entrust CloudControl 6.5 software, which helps organisations secure their public and private cloud footprints. This includes virtualised and containerised environments, user and machine access credentials, as well as establishing and maintaining consistent security policies.
Over 70% of enterprises now use three or more clouds, and as organisations migrate more operations to the cloud, managing these to ensure consistent security and compliance is becoming increasingly challenging.
Entrust is also helping customers prepare now for the onset of quantum computing, a revolutionary advancement in computing that has the potential to quickly crack traditional cryptography. The company has designed products to help organisations prepare for the post-quantum (PQ) future today, with tools to assess their cryptographic stance and integrate quantum-resistant algorithms into their encryption workflows and services. These offerings include the Entrust Cryptographic Centre of Excellence consulting portfolio, which provides actionable recommendations to remediate identified risks in crypto systems that will help organisations prepare to manage the evolving challenges of PQ.
Moving ahead, Entrust seeks to continue to develop leading solutions to help its customers resolve rising challenges across security and identity.
In the company's 2022 Global Encryption Trends Study, one of the main challenges that its customers face is determining which encryption technologies are the most effective. This is potentially due to the significant advancement of these technologies during this period. Working with trusted partners to build a robust encryption strategy for the entire organisation using the latest tools can help businesses overcome their top-most challenges.
In Australia, this year's report revealed that the top two biggest challenges in planning and executing a data encryption strategy were finding the data, according to 55% of respondents, with 36% identifying classifying it as their biggest challenge. Although while the results indicate that companies have gone from assessing the problem to acting on it, they also reveal encryption implementation gaps across many sensitive data categories.
As more organisations adopt multi-cloud strategies, it becomes more challenging to locate sensitive and valuable data as it moves around the enterprise and across environments, be it on-premises or in private and public clouds. Thus, it makes it important for organisations to work together with trusted partners to build a robust encryption strategy for the entire organisation using the latest tools to help businesses overcome their top-most challenges.
We have seen more organisations move to the cloud and adopt both hybrid cloud and multi-cloud strategies, largely driven by the current post-pandemic landscape. Organisations are looking to support flexible work arrangements by tapping on the cloud.
This proliferation of data across cloud use, environments, digital initiatives, and Internet of Things (IoT) devices calls for more security than ever. Organisations are looking for ways to protect their data while still retaining control and privacy.
"Work life and personal life are increasingly digital first and, at the same time, cybersecurity threats are all around us, and rising. In this world, Entrust solutions provide the foundation for security and trust, and the need for these solutions has never been more critical," says James Cook, Vice President, Digital Security Solutions, Asia Pacific & Japan, Entrust.
"Entrust secures identities, payments, and digital infrastructure around the world. As the world keeps evolving, we are continuing to work with consumers, enterprises, and governments from various industries to innovate and offer seamless, secure solutions to cater to their everyday lives."
According to further findings of Entrust's 2022 Global Encryption Trends Study, the global average of organisations having a consistent enterprise-wide encryption strategy leapt from 50% to 62% in 2022. However, in the same study, the company noticed that the encryption strategy in Australia has stagnated over the last two years, from 55% in 2020 to 54% in 2021. This was an interesting find, given that in 2021, Australia was ahead of the global average. Organisations in Australia are striving to defend sensitive data against threats as it continues to increase their use of the cloud, containers and IoT platforms. However, the slow growth highlights the pain point of skills shortages here.
The global impact of COVID-19 showed us how critical digital transformation is in our daily lives. Now, working from anywhere is no longer a concept but a reality. We've seen that there's no single answer that works for every organisation on how to define the workplace, whether they move to permanent remote work, bring employees back full-time, or institute a hybrid, flexible model where employees can work in both the office and remotely. Each approach is unique to each individual organisation, based on their own business needs and view on how best to attract and retain talent in today's climate.
However, these new working arrangements make it difficult to discover and categorise data in consistent ways across the cloud and on-premises. Due to the vast amount of data that varies in nature, it makes for a complicated and difficult process to handle the data. With offices around the world opening up again, users are often moving data from protected office devices to their own for their convenience when working offline or from home, adding to the complexity of finding the data.
Managing workload encryption from each cloud's management platform is complex and further increases the risk of inconsistent policies and mistakes. As such, it is important to ensure that an encryption strategy aligns with compliance mandates and requires robust key management. Unfortunately, key management is not universal across cloud platforms, so the security team must contend with key storage, distribution, rotation, and revocation in multiple environments.
"At Entrust, we understand the challenges faced by organisations when securing multi-cloud platforms, whether it's virtual, on-premises, or cloud infrastructure. We leverage our core capabilities and trusted infrastructure to develop holistic innovative solutions to meet the ever-changing needs of our customers. Whether it's looking at identity, payments, or data, we work towards enabling security with a greater level of trust to keep the world moving safely," Cook adds.