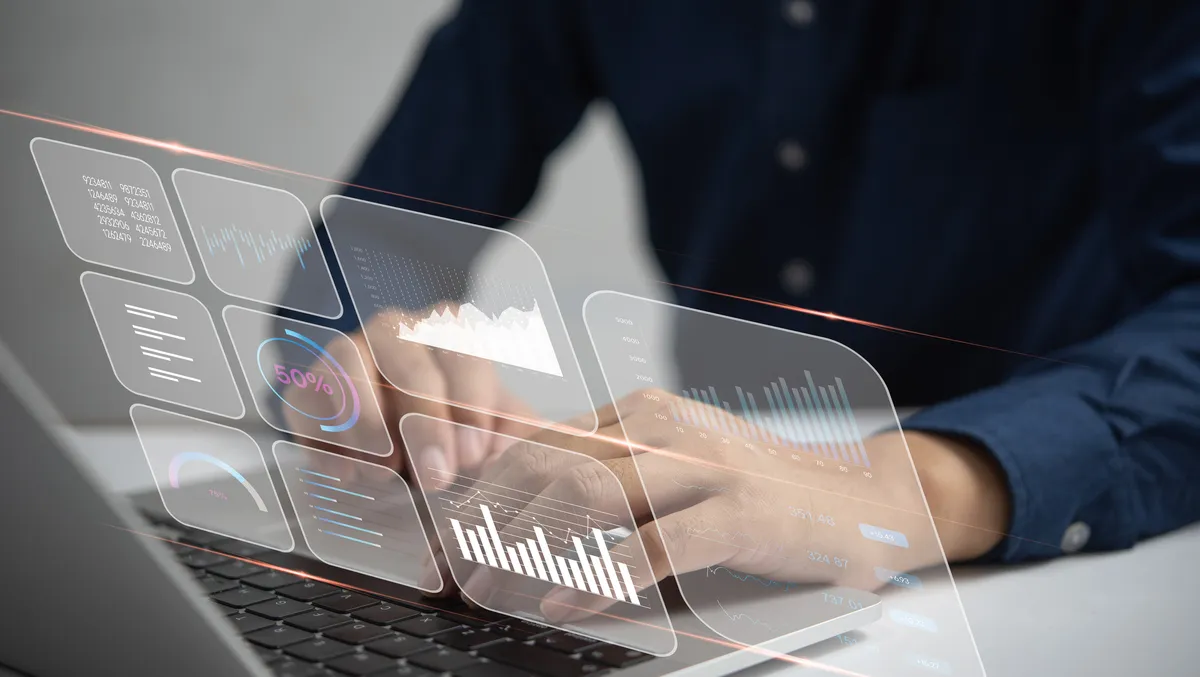 Exclusive: Flock powers up data analytics for Japan's Rugby Football Union
As the iconic sports movie Moneyball demonstrated, winning at the highest levels of sports depends on talent, strategy, tactics – and evidence-based insights from data analytics. When the Japan Rugby Football Union sought to take a data-driven approach to the game for the nation's team, it looked to Dunedin headquartered Flock Consulting to build the necessary capability using Microsoft Azure technologies. The resulting Game Analytics Platform delivers of everything from practically instant play-by-play analysis to historical insights and gives the Brave Blossoms, their coaches and management, unique insights into how the game is played – and where team members can press for advantage.
Established in 1926, the Japan Rugby Football Union (JRFU), the country's national governing body of rugby, organises matches for the Japan national team. The JRFU is currently one of only two federations from outside the Six Nations and The Rugby Championship with a seat on the executive council of World Rugby, the sport's international governing body. Affectionately known as the Brave Blossoms, the Japan Men's National Rugby Team represents the country playing international games both at home and abroad.
Situation
As popularly demonstrated in Moneyball, data insights and statistical analysis can mean the difference between winning or losing at the highest levels of sporting competition. In modern rugby, data analysis is fundamental to effective team management, providing analysts, coaches and players with insights to play a better game. This includes insights into fitness monitoring, injury anticipation and prevention, tracking player positions, and play-by-play analysis determining potential tactical and strategic options.
Data is collected in multiple ways, with Stats Perform being major commercial source providing access to an extensive range of feeds offered at various detail levels and known as Opta. The data includes information ranging from the basic - such as scheduled fixtures – to live in-game events, detailed historical data, and season-to-date cumulative statistics.
Data, however, isn't particularly useful. Rather, information is, as JRFU Performance Analyst Andrew Watts notes. "We have access to vast quantities of data sourced from Stats Perform, but we lacked the capacity to effectively process and interpret it or generate reports to address questions posed by our coaching team."
A further complication was manual processing of large data volumes from the daily multitude of games played globally. Team analysts wanted the data available and in Microsoft's Power BI for immediate analysis so they could adjust and respond without delay.
Watts knew where to find the help required, having encountered Flock Consulting through a previous association with another leading sporting team. "I knew they were an exceptional company to work with. And their passion and enthusiasm for delivering exceptional services to Japan Rugby were clear to see, playing a significant factor in my decision to collaborate with Flock Consulting on this project."
Solution
With a clear appreciation of the advantages of Microsoft's hyperscale cloud, the Flock team created an Azure-based automated data pipeline orchestrated by Azure Data Factory (ADF). ADF is an Extract, Transform and Load and integration service which 'pulls' data from various sources and prepares it for analysis.
In JFRU's case, Opta data files are drawn from Stats Perform (both historical and near-real-time) and transferred into Azure Data Lake Storage using SSH File Transfer Protocol (SFTP). ADF uses event-based triggers automating file ingestion from Azure Data Lake Storage into an Azure SQL-hosted data warehouse. The raw data is processed and transformed into analytics-ready data sets in a reporting schema.
Event-based triggers run ADF pipelines when files are added to designated ADLS containers for SFTP uploads. The configuration allows automatic data warehouse updates via scheduled periodic file uploads (usually during live rugby matches), as well as on-demand by manually exporting data from Opta into the system. The information in the data warehouse includes statistics from matches and events from Tours and International matches, TOP 14, Gallagher Premiership, and World Rugby Sevens Series.
The data ultimately feeds into JRFU's Power BI analytics suite, where it feeds into four dashboards used by coaches for analysis of various aspects of the game, including team performance, upcoming opponents, future referees, and squad selection. "These dashboards serve as valuable tools in our overall strategic planning and decision-making processes," comments Watts.
Results
With the implementation of the Game Analytics Platform, JRFU has brought immediacy to its data use. With the system automatically ingesting and processing game data feeds, information is made available to coaches and management without delay, supporting smarter decisions as the Brave Blossoms seek glory on the rugby field.
Watts is impressed. "The automated data feed gives me my Power BI reports as soon as it is available from Opta. This means we analyse our performance and provide feedback to the coaches and team, allowing us to find areas which may require improvement prior to our next game. It also allows us to analyse opposition teams or players at any stage, assisting in our preparation for our upcoming International games."
He says the combination of sporting insights and technology knowledge sets Flock Consulting apart as a specialist in the field – so to speak. "Flock Consulting provides industry specialists who possess the expertise to effectively handle the extensive volume of data collected within the sporting industry. They excel in transforming this data into user-friendly, yet highly insightful dashboards. Their services enable efficient data management and empower users to gain valuable insights from the information at hand," he explains.
It is, Watts adds, a unique combination. "I haven't come across another company which has had the knowledge and experience of working with sporting data to find the best solution for our Team. As a result, Japan Rugby will continue to use Flock Consulting to manage data feeds and improve dashboards, as well as providing education to the Japanese Performance Analysts when required."