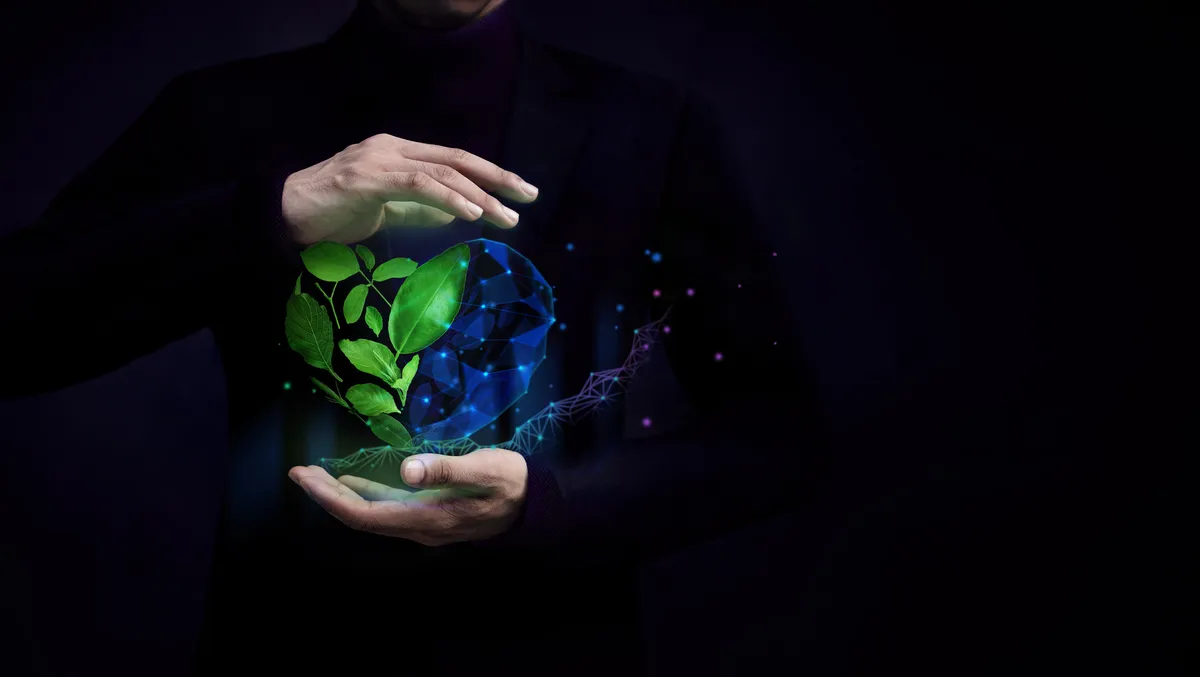 Exclusive: Greenbox offers sustainable lifecycle management
FYI, this story is more than a year old
Greenbox is a 22-year-old business that provides full technology cradle-to-grave lifecycle solutions, from new IT asset deployments for large corporates, government and tertiary institutions, through to the management of end-of-life technology assets in a best-practice safe, secure and sustainable way. Operating throughout Australia and New Zealand, the company has five large facilities in the region and customers and partners worldwide.
One of the key reasons to engage a proven specialist IT lifecycle solutions partner like Greenbox is to take advantage of its regulatory expertise. In addition to the company's 20 ISO certifications across quality, environment, security and safety, Greenbox sites are also R2:V3 certified against the global peek body SERI (Sustainable Electronics Recycling International), which holds Greenbox standards accountable to a higher level than any other certifications that are available anywhere in the world. Statistics suggest that a significant amount of data breaches occur at the end of an asset's lifecycle, with residual data still being evident on the assets, even after a factory reset is conducted on the equipment. With the most recent Optus & Medibank cybersecurity attacks in Australia, data sovereignty and integrity of data management has never been more critical and complex for boards and management teams to navigate.
Greenbox utilises best practice onsite and remote data erasure practices to ensure that its customers' data never ends up in the wrong hands. The certifications that Greenbox holds and the standards that the company is held accountable to, in turn, provide its customers with the peace of mind that their assets are being managed by globally best practice procedures.
Further to this, Greenbox has a zero landfill policy, whereby it focuses on reuse first, followed by refurbishment, and then recycling of assets if reuse and recycling are not possible. From a regulatory compliance and reporting perspective, Greenbox provides chain of custody tracking through its bespoke Unify portal, which not only provides customers with real-time data on what is taking place to their assets in the form of dashboards, but it also has the ability to generate carbon certificates through Unify's environmental portal so that Greenbox customers can see the positive impact that they are having on the environment by utilising Greenbox Group's services.
The global partnerships that Greenbox has in place allow the company to offer its large Australian and New Zealand customers who have operations abroad standardised services through its partner network to what it offers in its facilities. Inversely, if the company's EU, US or Asia partners have customers who are headquartered in their territories but also have a footprint in Australia and New Zealand, then Greenbox undertakes the work on their behalf as it shares standardised best practice procedures that follow a rigorous auditing process. Having these partnerships allows the company to offer global solutions to its key corporate, government and education customers.
Further to this, Greenbox is a trusted partner for a significant amount of the world's foremost OEMs who manufacture & distribute IT equipment. This relationship status has taken many years to build up and also involves significant regulatory conformity requirements to maintain on an ongoing basis.
In addition to the positive environmental and societal benefits of being Carbon Neutral, Greenbox Group is now Australia's first IT Asset Management Company to obtain this status. This not only means that the company is a best practice market leader in a new category but its new and future customers and partners benefit from using its Carbon Neutral ICT lifecycle services because Greenbox has a neutral impact on their increasing carbon reporting requirements.
The company is seeing a lot of new and existing customers wanting to deal with carbon-neutral service providers, and at the same time, a lot of its customers, partners and suppliers have been asking Greenbox over the last couple of weeks about what process it went through to obtain this certification as they see benefits for their organisations as well.
"Obtaining this status has had a multiplier effect, and the more people know about it the better, for our communities, businesses and future as a whole, so I'm always more than happy to provide feedback on the journey that we've been through as an organisation to obtain this status," says Ross Thompson, CEO, Greenbox.
It is estimated that 3,500 data centres will be decommissioned worldwide in 2022. As a result, data centre decommissioning has become an increasingly important consideration as, on average, each data centre stores 2.5 petabytes of data, increasing by 50% every year as we accelerate digitisation globally.
Data centres play a critical role in meeting this demand, housing billions of gigabytes of data for businesses and individuals around the globe. As organisations move more of their data and applications to the cloud, these systems have become more complex and critical to business operations, and so too have the risks associated with them.
With technology evolving and as data centre infrastructure ages, the need for expert decommissioning services becomes crucial. Data centre decommissioning is a complex and risky process, especially when done on a global scale.
There are a number of risks to consider when decommissioning a data centre, including security, sustainability, and IT asset disposition (ITAD), as these are complex projects requiring specific expertise.
Greenbox leads the way in data centre decommissioning with a best-in-class approach that considers all of these risks. The company's project management and security protocols are second to none, and it is committed to sustainable practices that ensure the data centre is dismantled and disposed of in an environmentally responsible manner. Its team works with partners to develop a comprehensive plan that takes into account all aspects of the decommissioning, from data security to environmental sustainability. Greenbox Group's 22 years' worth of operations and numerous best practice certifications afford the company's local and global partners the confidence that their data centre decommissioning project will be carried out smoothly by a team of expert engineers and project managers. The company's bespoke Unify portal also provides real-time access to the project and asset information as well as value recovery, certificates of disposal and environmental impact dashboards.
Greenbox partnered with Moombidary Forest Regeneration Project as part of its efforts to become carbon neutral. In addition to the obvious environmental benefits that the Moombidary Forest Regeneration Project has, it also has very strong indigenous groundings and has helped the Traditional Custodians of the land regain a connection to their traditional country and also provide local employment opportunities to the communities involved.
"As an organisation, we're extremely proud of both the social impact benefits as well as the environmental benefits of this particular project, with more information to be shared with the public in the months ahead," Thompson notes.
Global accreditations and processes help create consistency for enterprises operating in multiple countries and geographies. This allows for better oversight and management of ITAD operations, as well as enabling adherence to global standards. The move towards global accreditations is driven by a number of factors, including the need for greater reporting compliance around global cybersecurity controls and increased environmental sustainability reporting requirements. Overall this helps in protecting the enterprise's reputation by reducing the environmental impact and improving the security of critical infrastructure and data.
For example, the R2V3 global standard Greenbox Group's facilities have achieved is the highest global standard for the responsible recycling and reuse of electronic equipment and materials.
Further, the R2V3 SERI certification is the most trusted and credible way to ensure adherence to strict standards for security, sustainability, and transparency. It is the only e-waste standard that is recognised by the Global e-Sustainability Initiative (GeSI) and is aligned with the United Nations Sustainable Development Goals.
It was developed by leading providers of IT asset disposition (ITAD) services in partnership with leading sustainability organisations. The Standard sets strict requirements for the secure and sustainable management of electronic waste, including the use of certified recyclers and the tracking of all materials from collection to final disposition.
Greenbox has quite significant global growth ambitions over the next few years, and this involves transferring the knowledge that the company has gained on this journey into the new territories that it enters around the world.
It aims to continue to provide its global customers and partners with both current and new leading-edge solutions that provide them with the peace of mind that their critical infrastructure is being handled in a safe, secure and sustainable way by an organisation that is held accountable to the highest global standards available.
"Over the years we've continuously invested in our people and facilities, and we'll continue to do that with a positive environmental and social impact in mind with everything that we do," Thompson adds.