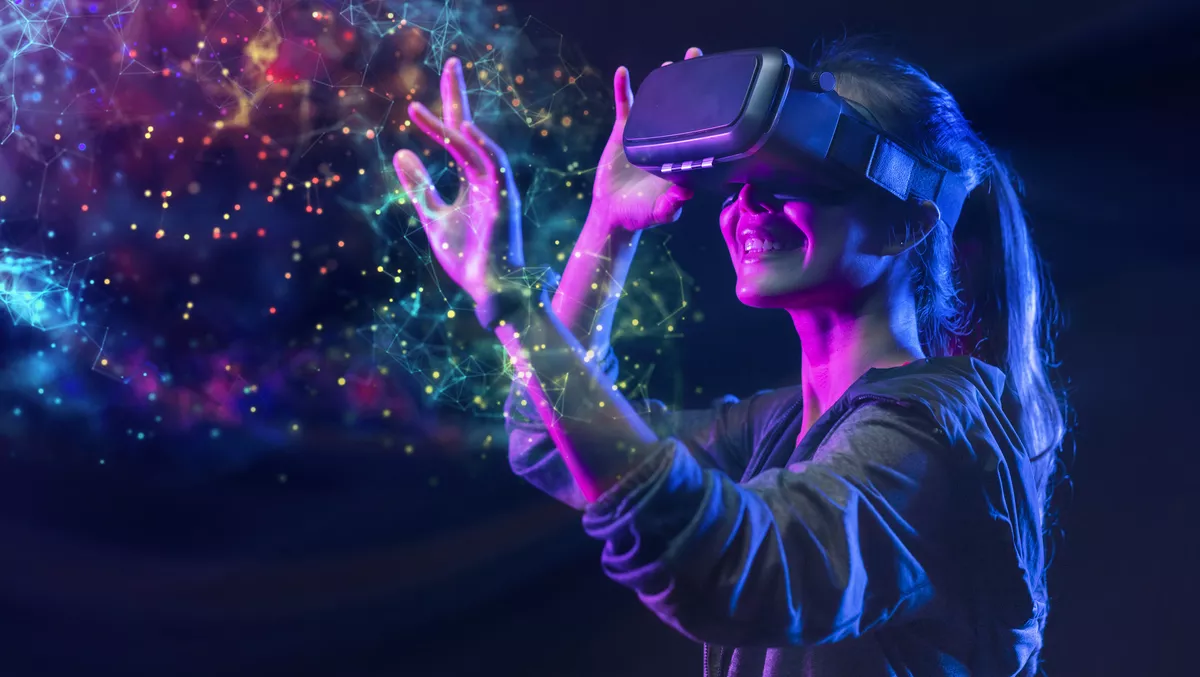 Exclusive: How Accenture is changing the customer experience game
FYI, this story is more than a year old
Creating highly personalised real-world customer experiences using API, near-field communication, and spatial technology is about taking a traditional experience, such as going to watch a football game or buying clothes at a shopping centre, and elevating the customer journey to a whole next level into a digital world to deliver helpful experiences.
For example, knowing what the traffic footfall is like at the food vendor during halftime at a game or allowing customers to try their products before they buy directly through Google Search and Google Images. Spatial technology brings the hardware, software, and AI together to enable a range of helpful devices.
CX is the experience that the customer has with each of the discreet services and how they come together for the customer as they shop, interact with activities, bookings, advertisements, activations and more.
Bringing multiple CXs into one connected experience gives the customer an enhanced, super personalised, seamless experience, and this can't be done without APIs.
The opportunity for businesses is the ability to bundle discreet services together and monetise the transaction. Google products such as Apigee are helpful as they consume the API data to monetise it.
The state of technology has accelerated with the metaverse experience traditionally seen in gaming and VR experiences, now evolving and disrupting non-gamer lives and even more so into the corporate world.
Accenture is at an interesting time where it is at the breaking edge of the metaverse/avatar challenges and solving how it is going to help guide clients in the direction that aligns with their business strategies and models.
Clients are starting to reimagine every dimension of their enterprise, from operating models to their core value proposition, products and services. The company has been receiving unique requests from its clients, such as creating a pet avatar for a retailer who wants to give their customers an on-ramp for the journey into the metaverse.
Accenture believes that the evolution of the metaverse will deeply impact consumers, workers, and the systems and processes that operate the entire enterprise. In addition, the impact of this change is radical, and it will continue to evolve… fast.
The Metaverse Continuum is powered by a converging stack of technologies, and their orchestration is critical for seamless interaction between virtual and physical worlds. This includes Networks such as cloud and edge services, distributed networks such as 5G and Wi-Fi 6, and last mile connectivity that routes real-time, high-bandwidth data connections to the user.
How companies are already using the metaverse
With Augmented Reality (AR), Accenture has experienced the breakdown of the company's existing notion of 'place' and built on the possibilities of its imagination. These virtual and augmented physical spaces erase perceived limitations.
Telstra and Marvel Stadium AR is taking the world of sports by storm, increasing the level of entertainment and fan engagement throughout the game. Google and Accenture are teaming together to help Telstra bring to life the possibilities offered by 5G technology through an agile AR wayfinding solution for Marvel Stadium (located in the Docklands area of Melbourne, Victoria, Australia) with the vision to make it one of the world's most advanced stadium and entertainment precincts.
Further, Accenture's work with Google Cloud on the AR wayfinding solution for Telstra and Marvel Stadium used a model that wasn't even available a year ago. Since then, APIs have matured, smartphones have even more horsepower, and the company has layered up to a tipping point to have enough core ingredients to make these personalised connected experiences great.
Using Google's tech and Accenture's experience to co-create together creates more personalised experiences for clients by creating new products and services that are unparalleled. The partnership is all about bringing concepts to life and providing end-to-end solutions.
Beyond AI, Accenture is also seeing a new frontier with augmented reality, testing exciting prototypes in its labs like the device it shared at I/O that puts real-time translation and transcription in an organisation's line of sight. It's one example of how AR can solve real needs in the real world.
What Accenture sees with clients is that what was once a niche request is now more widely requested. For example, in the physical world, it is noticing brands are experimenting with new ways to digitise physical products and searching for new ways to engage with their customers through tokenisation (such as NFTs) which will reinvent how people work through VR experiences.
In the physical world, we already have small-scale smart places, like factories, cruise ships and ports. We'll soon see these grow into smart neighbourhoods, cities and countries, where massive Digital Twins mirror physical reality and entire enterprise systems.
Accenture knows that connection across an organisation has been challenged in recent years, and immersive experiences are finding new ways to solve some of the pain points across the workforce, with the metaverse set to change the way people learn, connect and solve problems.
The metaverse will also make hiring, onboarding, and collaborating easier. At Accenture, people are onboarded in Digital Twins of its offices, and the company continually builds highly creative new spaces where it will constantly innovate and expand capabilities to support and enhance its business.