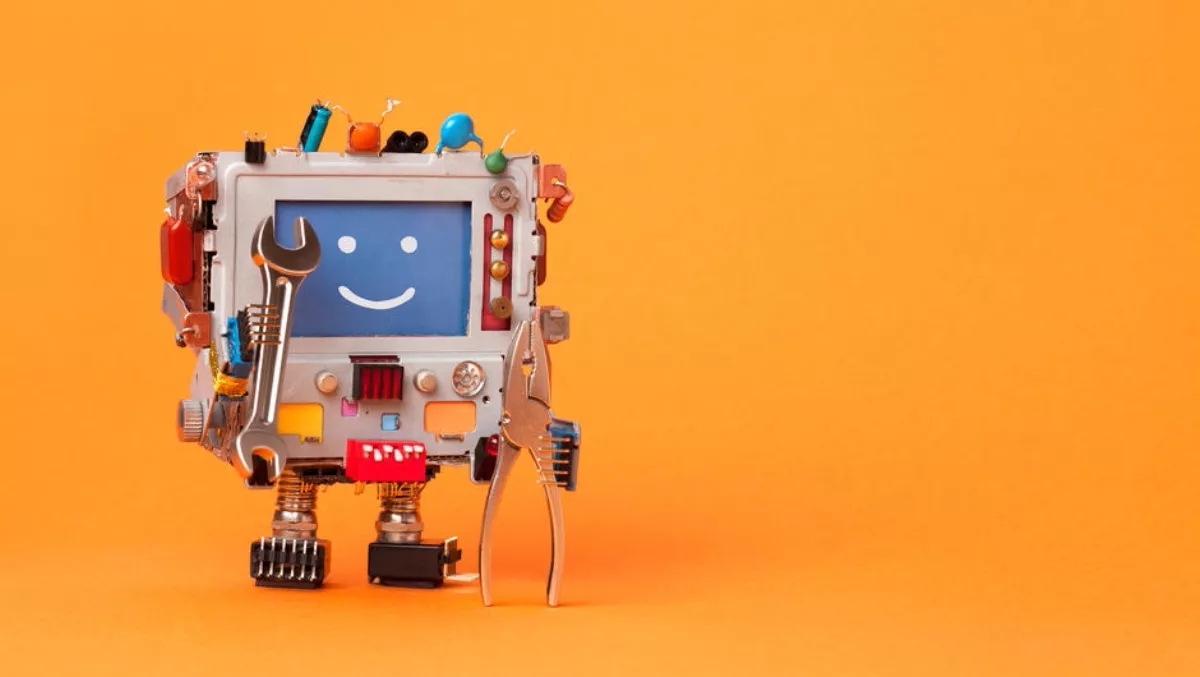 Exclusive interview: Chatbot 101 with Tim McNamara, founder of Hut34
FYI, this story is more than a year old
Hut34 is only 12 months old, explains Tim McNamara, who founded the company with an expansive background in financial services and fintech.
"My background is in fintech, whether that is projects that didn't get off the ground, to invested advisory for other fintech projects and building chatbots for financial services businesses," McNamara explains.
The other half of Hut34's founding team is Peter Godbolt, who has extensive experience in blockchain technology and development.
In this exclusive interview, McNamara talks chatbots, the Internet of Things, and preparing for Australia's impending blockchain talent drought.
The what, who and why of Hut34
"What we're doing is building a software solution to connect artificial intelligence engines, IoT (Internet of Things) devices and other digital services and allow them to interact from a technology perspective, and then, monetise those interactions."
"So, if you think of a chatbot, a low-level AI system; to create a chatbot, you need to have the AI component, which refers to the natural language understanding, to understand the user inputs. Then you'll have the AI as well which will, hopefully, learn from user inputs."
"We are not building chatbots, we're building the bridge between chatbots."
"If you are a chatbot builder, for example, you will be able to connect your particular device to our network, and your device will then be able to talk to all the other chatbots connected to the network."
"Each particular bot, and there's hundreds of thousands of them out there, has specific domain expertise, and has limited information capacity and limited processing capacity."
"By connecting all of these different devices together, when one particular device can't resolve a customer's query, it simply sends that query to the network of other devices – the other chatbots."
"The device that can successfully answer that customer's query returns that answer to that initial query bot."
"It's a global product and we're conducting an ICO (Initial Coin Offering) at the moment, a token sale, and we've got about two weeks to go. We've sold about $2.7million worth of tokens for the ecosystem."
"The reason we're doing it is to fund the development of the platform, as early stage capital. Those tokens are the way in which transactions are monetised on the network."
Where will it get used?
"We're behind the scene, we're B2B – bot-to-bot."
"Say AMP uses a customer service bot for interacting with customers. They can run that chatbot in a siloed environment based on their own database and their own artificial intelligence."
"Or, they may also want to connect their chatbot to the Hut34 network to provide value-added services to their customer."
"So, if you asked that AMP bot about insurance, it may be able to answer that because that's one of the core products at AMP. But, if a customer were to ask the AMP chatbot about the weather in Cancun, it's not going to be able to answer that."
"Instead, the AMP bot would query the network and the network would come back and say it's sunny, and the AMP chatbot would think – they're obviously interested in Cancun, can I sell some travel insurance?"
Going forward
A challenge McNamara sees his company encountering going forward is a scarcity of talent.
"The blockchain space is so new that finding appropriate and qualified engineers is going to be very challenging."
"It will be a constraint on the general development of blockchain-based businesses, at least in Australia."
"I think the numbers of general computer science graduates in Australia is terrible; and from that, you've got a very unique subset of developers that can deliver blockchain-based products."
"One of the things we'll be focusing on is supporting in-house engineers that have maybe the capacity but the experience to tool-up and increase their skillset in this space to deliver what we need to."
Related stories
Top stories