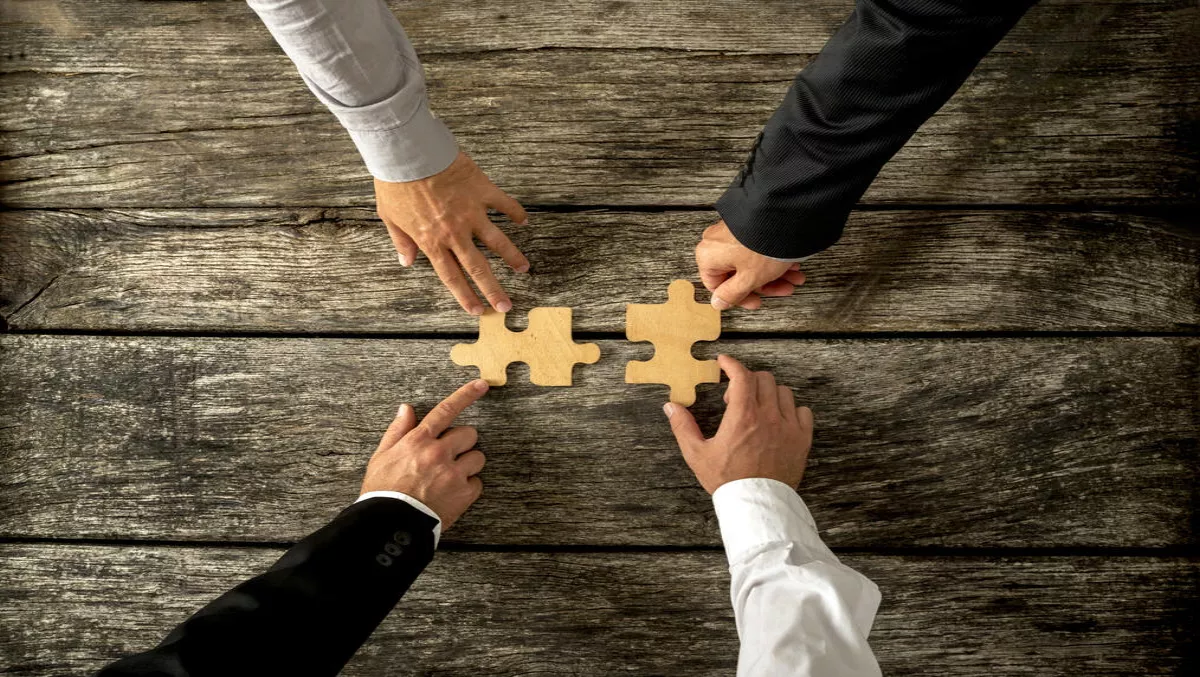 Exclusive interview: Dell EMC talk digital transformation post-merger
FYI, this story is more than a year old
The merger of Dell and EMC last year was one of the biggest IT acquisitions in history, with the organisation becoming the world's largest privately-controlled tech company.
One year on, Dell EMC say they are stronger than ever, and have a reach that extends a lot of what other IT companies are capable of.
Techday sat down with Dell EMC representatives Angela Fox, leader for the commercial and public sector in A/NZ and Mark Fioretto, leader for enterprise in A/NZ.
They talked about how the acquisition has worked out for the company as a whole and how it has enabled them to provide a greater depth of digital transformation solutions.
Dell EMC now seems like a much more integrated company that operates at a few more levels than was previously the case. Do you see the integration side of things as a key differentiator for you?
Mark Fioretto:
I think that as the market continues to evolve and as we move to the reality of companies going through a transformation, it's becoming increasingly complex for customers to navigate through that. The additional kicker there is that the pace of which they have to get through those transformations is also accelerating because they're being disrupted, or the market is changing around them pretty significantly.
So what we're seeing is that as our companies have come together and we've started to take that combined portfolio and capability to market, the marketplace has really reacted quite positively to that. So yes I think it is a differentiator, between ourselves, our capability our product portfolio and our partners, customers are finding us to be a pretty good proposition.
What challenges are presented with helping customers make digital transformation in varying degrees of organisational size and structure, are there common themes?
Mark Fioretto:
If we take the transition from the traditional computing and IT model to the new generation and how that playing out, a lot of companies are still set up to deal with different sectors of the marketplace, be it compute, networking, storage or what have you.
The transition not only involves thinking about where they need to get to as a company, but you also have to look at the organisational structure and how they execute on that strategy.
That's another area where we're seeing a lot of work and a lot of alignment of the companies that are more progressive and more advanced. They too need to go through that organisational transformation to then take advantage of the different technologies and break down some of those silos.
Angela Fox:
Building on that, the process of transformation and the transformation of people is important. One of the common themes coming through is whether the teams have the skill sets they need, and how do they work with those individuals to evolve their skill sets for the changing environment around them.
The IT professionals of today - to some extent - are going to need to reinvent themselves with different skills. Sometimes the technology is the simplest piece, it's the transformation of people and all that's going on around them that can prove challenging.
It's getting to a point where every company is an IT company in some regard. No matter what the business is, there is always going to be an IT imperative. In that sense, how do customers differentiate themselves in a competitive marketplace?
Mark Fioretto:
Every industry is a little bit different, but certainly, we're seeing that the ability to serve customers in the most expedient, accurate way is at the core of how value propositions of companies have changed. Once upon a time, you could provide services to the marketplace, and if you had the best product or service, then you had a better than even chance of being successful.
These days, it's not just the quality of products and services but it's the experience that consumers have in using those products and services. We're now seeing a lot of companies focus very heavily on that interaction with their customers, and their ability to serve their customers in a meaningful way. IT plays a pivotal role in that because that helps you extract and present the best quality data and experiences.
Angela Fox:
The reality is that disruptive business models are coming to bear in highly traditional industries, and something that underpins that is the ability to respond and be flexible. It's important to set yourself up as a company in a way that you can flex to those changes.
For instance, people are interested in adopting cloud because it gives them the ability to have a different level of investment, to peak and trough with business demands and not to have traditional assets and legacy systems.
Do you see the traditional on-site infrastructure model fading away with more adoption of other cloud based services and infrastructure?
Angela Fox:
It's very dependent on the client. There are still some clients that are absolutely determined to retain their assets on-site, but they'll leverage some of the operating models and the technologies that are emerging from the cloud in its broadest context.
It really is a very hybrid cloud environment, and a large number of organisations are deciding for certain workloads that they're going to place them in public cloud or off-prem situations. Although we're still seeing the retention of core systems in many cases that are still being managed on-site or off-site.
Mark Fioretto:
Originally the concept of cloud was a destination, where organisations were just interested in moving workloads to the cloud, but there is an evolution of cloud being an operating model, rather than a destination. We see a lot of companies approaching us to build cloud constructs but not necessarily for the purposes of moving all of their data to a private cloud, but instead to a hybrid cloud. The underlying premise is that they must operate in a cloud like model, for cloud economics.
Related stories
Top stories