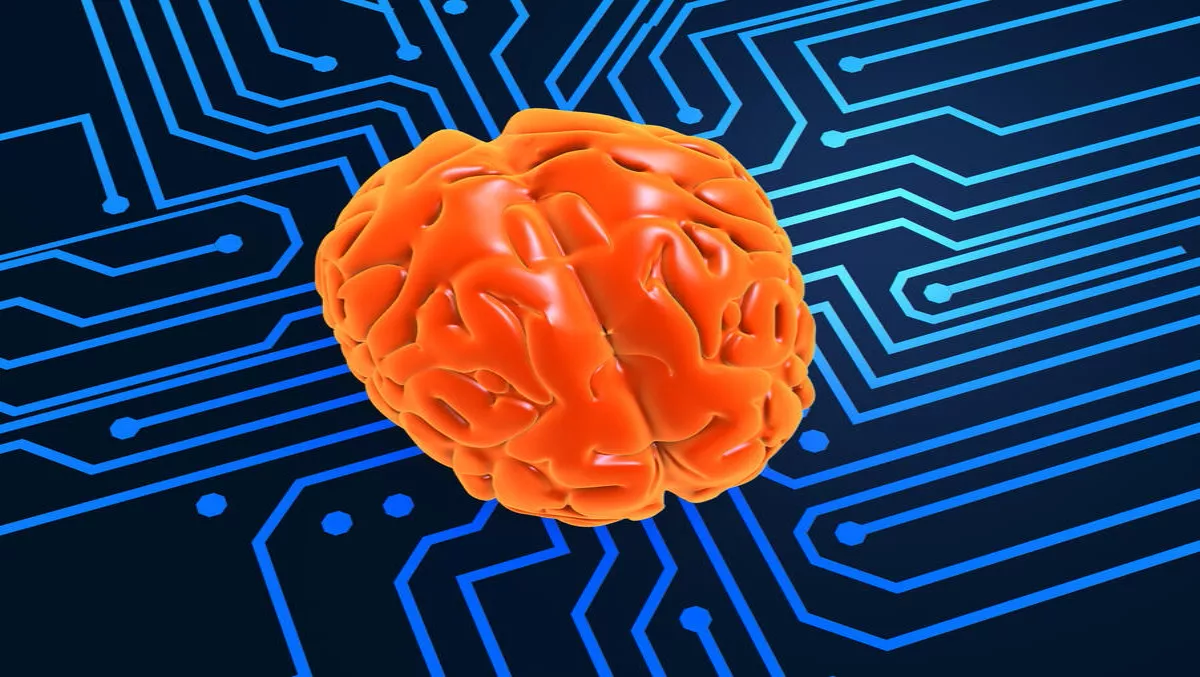 Exclusive interview: Democratising data science & making AI more accessible
FYI, this story is more than a year old
2017 has been a big year for Progress.
So far, the company has completed two acquisitions, relocated its APJ headquarters to Melbourne, and is now in the process of expanding its cognitive computing and machine learning footprint.
Mark Armstrong, vice president and managing director of international operations for APJ and EMEA, for Progress, discusses the company's mission to democratise data science and make technologies such as machine learning, predictive maintenance and Artificial Intelligence more accessible so businesses in Australia and New Zealand can succeed.
What are the main contributing factors to Progress' success in A/NZ?
One of the reasons for our success in the region is the strong collaboration with our local channel partners. We have a strong partner program, and our A/NZ partners have delivered incredible value to the Progress' ecosystem in the past year.
Actually just last May, three of our Australian partners were awarded by Progress' Global Partner Awards, amongst the 18 winners across 10 countries.
Markinson and SuperConcepts were recognised as top channel partners in the Highest Revenue and Highest SaaS Revenue categories respectively. Revolution also received the Innovation Award.
Can you comment on Progress' cognitive capabilities expansion strategy?
We live in a data world, with an increasing demand for digital services and digital experiences from end-users.
Businesses who fail to adapt to this new set of expectations will lose their competitive edge, and struggle to create operational efficiencies and find new revenue streams.
Our vision is that business applications of the future need to be cognitive first. Our strategy is to enable both current and future business applications - whether they be systems of record, micro services or extensible websites - to co-exist and integrate with each other.
By using machine learning and predictive analytics businesses will become smarter and take advantage of a connected world to drive business forward.
The recent acquisition of DataRPM last March and Kinvey last June will also be instrumental in expanding our machine learning and predictive analytics expertise, as well as strengthen our cognitive capabilities offering.
What are some of the challenges A/NZ businesses are facing today – in regard to dealing with the large amounts of data they have available?
Data today comes in different formats and from different sources. It can come from systems of record, cloud-based 'Big Data', real time feeds, as well as through the proliferation of the Internet of Things (IoT).
The challenge is to structure this data, and make sense of it.
A/NZ businesses, especially SMBs, are still struggling to bring their data strategies to the next level by adding an intelligence layer to it.
What is happening in the retail space at the moment is very interesting, as we see Australian retailers from all sizes – even the most established players – worried about the arrival of Amazon which is known for its advanced machine learning and recommendation capabilities, and aggressive delivery/logistics strategy.
Progress believes that democratisation of data science is the key to including all organisations, including SMBs, in the machine learning equation.
We need to open the conversation, raise awareness about the benefits of data science, and help A/NZ organisations find ways to incorporate this element in their everyday operations.
In what ways have the DataRPM and Kinvey acquisitions strengthened Progress' ability to serve the A/NZ market?
A large part of our core revenue comes from enterprises and ISVs in manufacturing and associated industries. According to McKinsey, savings of $630 billion can be made in predictive maintenance by 2025.
We see many growth opportunities in the manufacturing space in A/NZ, as the industry is looking to tap into the industrial IoT opportunity and continually improve operational efficiencies.
We believe that the unique meta-learning capabilities of Data RPM and the market leading BaaS position of Kinvey will enable our customers to take advantage of this opportunity.
How are these companies helping Progress build its next-gen predictive maintenance capabilities for the manufacturing industry?
Data RPM and its meta-learning approach to machine learning will enable us to democratise data science by making it scalable, which will allow businesses to build models without the need for an army of data scientists.
Kinvey will provide the speed to market and the scalability needed to make this work at scale and on a global basis.
Going forward, what are your plans for the A/NZ region? How will progress continue to expand its footprint in this region and which industries would Progress like to expand its operations into?
Our focus today is on our core customer base, especially in the predictive maintenance market.
Looking forward, we also see healthcare as a key market. DataRPM's capabilities will also help us to drive new revenue sources in the healthcare market as predictive maintenance plays an increasingly important role in this industry that is actively digitising.
Other verticals we are interested in growing into are the retail and financial sectors, as well as helping a new generation of marketers to deliver digital experiences to their audiences.
How is Progress making emerging analytics technologies such as machine learning and artificial intelligence more accessible for Australians?
Making machine learning and artificial intelligence (AI) accessible is exactly why we acquired DataRPM.
As mentioned, democratising analytics and helping businesses of all sizes to be part of the data revolution equation is one of our priorities.
Our goal is to make analytics available to businesses in the mid-market that don't necessarily have the deep pockets that large enterprises have, and can't afford hundreds data scientists.
For small and medium organisations, investing in the right platform is vital to make sense of the data and build smart and auto-learning models. Many companies end up piling up data mining and analytics platforms, which makes the whole analytics engine overly complex and inefficient.
What we offer are platforms that can combine smart app development features and data analytics capabilities, and that can be used by both IT and non-IT staff.
In Australia, is it the manufacturing industry that you believe has been most impacted by Internet of Things?
Where do you see this market heading in the future as certain technologies become more accessible?
Whilst we have a large customer base in the manufacturing market predictive maintenance in itself is a horizontal solution.
Large factory plants, manufacturing organisations, IoT sensors and so on will all benefit from predictive maintenance models by being able to determine when failure might occur.
Think of the automotive industry and car recalls. What if you could prevent machine and digital systems from failing in the first place?
What if you could, in the case of a potential issue, be able to recall only the cars that need to be?
That is what predictive maintenance can help achieve.
We see a lot of potential in the A/NZ market. The cognitive computing market is growing, and we believe organisations in Australia and New Zealand have a chance to lead the way in this new cognitive revolution.
But to do so, they need to make the right decisions and invest in the right technologies now; technologies that will democratise data science and be the foundation for successful machine learning and AI strategies.
Related stories
Top stories