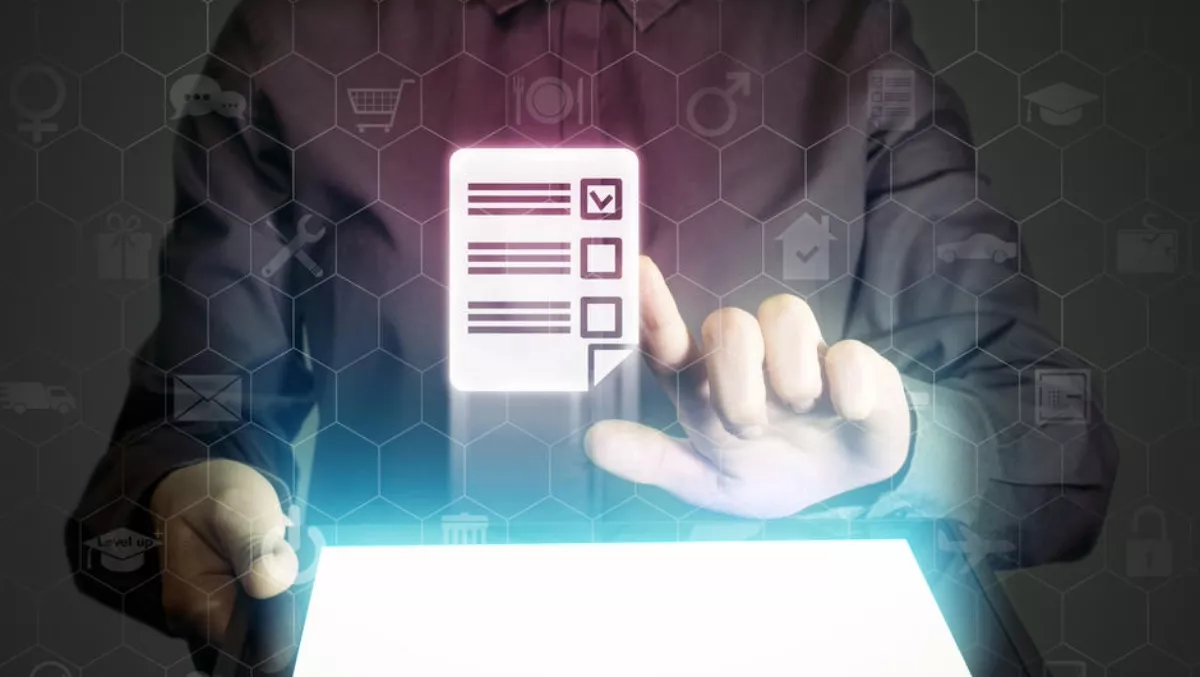 Exclusive interview: Hyland on how digital transformation has changed them as a vendor
FYI, this story is more than a year old
Cloud-based services and digital transformation have fundamentally altered the state of doing business for many organisations, as enterprise-grade IT solutions increasingly see massive transitions in terms of scale and delivery.
This has not excluded the content management sphere, and one vendor that has been experiencing steady local growth is Hyland, as they carefully navigate and take advantage of the cloud shift.
We sat down with Hyland VP of Cloud Services Patrick Mulcahy to find out how the company is tracking in A/NZ and whether they have leveraged the shifts in the market to provide a competitive offering.
Tell us about how Hyland has been operating in A/NZ recently?
The A/NZ market is definitely of big interest to us. We've seen significant growth in both the healthcare insurance and government side. We have a large partner here that has about 40 - 50 customers across all verticals but our main verticals are commercial, financial, healthcare, government and construction.
We have increased staff numbers over the last couple of years (up to 30+, from a base of only three people back in 2015), and have invested in data centers in both Sydney and Melbourne. This growth has been in direct response to customer demand in ANZ for content services.
We're also currently seeing both the enterprise organisations as well as the mid-market significantly increase their adoption of cloud solutions overall.
There has really been a big shift for organisations that have already invested in their data center, their people and other assets and investments. Both enterprise and mid-market organisations are quickly realising the agility benefits of a cloud solution, as well as the operating expense, risk and large capital expenditure associated with on-premises solutions.
When looking at Cloud-based services, how much has Hyland changed?
Gartner recently re-defined our category, moving to a description of "content services solutions" rather than Enterprise Content Management". I think this is a huge indication that expectations of organisations are shifting in regards to what they expect out of a content services product.
Cloud is better for presenting information to stakeholders in a meaningful way. Paper, in contrast, is becoming less and less prominent. Documents are now a relatively small piece of the puzzle, so when we talk about content services, we are looking at images, contracts, databases and all sorts of collateral. Presenting that information in a meaningful way is where the value lies.
Cloud plays a huge part in that, as you look at consumerisation of the end user experience. People these days are more likely to use a phone to look at something, rather than be on a PC. Therefore, we find there is better access for smaller companies to use something like Hyland, whereas in the past it would have been enterprise only.
Is there still room for on-prem, or will that change completely?
Most companies will probably adopt a Hybrid model, moving forward. It doesn't always make sense to move all services to the cloud. Often it is better to run workloads where they make the most sense. Like with 'Micro-services', it is a matter of being able to reach the info from where it makes the most sense to store it.
Is security a big consideration?
Security should always be the primary concern when considering allowing sensitive data to be stored in a cloud solution. So, as expected the number one thing people ask about is cloud security. Of course, we use encryption keys and have myriad ways of protecting data, which often aid in alleviating any security concerns from customers. Although discussions around data privacy and the security of the offering come up all the time. Security is also an ongoing strategy for any organisation; it can't simply be a point-in-time philosophy. Any organisation, whether enterprise level or mid-market is likely going to have limited resources to support the various technology projects and needs of the organisation. Hyland has dedicated security teams, so a smaller or mid-sized company can shift one aspect of their overall security—the security of their content—to Hyland as a vendor, which makes a lot of sense for their business.
That way all services get patched properly when there is a risk or breach. Ownership of the data remains with the customer, so no data mining or anything, but some responsibility is shifted to the vendor.
Why is OnBase a competitive market offering?
We are both a cloud and premises-based solution, so a good choice for lots of companies. It also comes down to what we are able to do with that content. The real value is always what you can actually do with that data, right through from our engines to case management tools. Look at healthcare for example; Hyland solutions allow you to look at medical images, mobile phone images, patient paperwork and everything in the one place, which gives the caregiver or clinician a much bigger, 360-degree view of a patient.
As a doctor, you look at the PACS viewer to do your analysis. In the past, you might then send your information to a primary caregiver, who can't read it since it originated from a different system and is in a different data format. Now, on a vendor-neutral viewer, you can take a medical or business decision and present that to an end user, and have the complete view. In addition, Hyland continues to invest in R&D. For example, our latest iteration of OnBase had over 3000 changes, many of which were based on the feedback we have received from thousands of our customers. So when we release a new version, we are responding to the needs of our customers.
In A/NZ, are we keeping pace with rest of world, especially on the cloud side of things?
Yes, A/NZ remains in line with what we see globally. The growth of the mid-market has been softer but I see that accelerating quickly. The NBN is a huge boost for cloud adoption, particularly in regional areas that need to link back to data centers and central offices in central business districts.
Looking now at AI and automation; What is Hyland's play on that?
We have AI in some of our products like NilRead to assist radiologists. AI has the potential to be incredibly powerful, but the scope is what people need to focus on.We are at the point of focusing on specific areas where AI can be beneficial to an organisation.
Will AI come up more on the radar?
Definitely. People can use AI to make better decisions based on the data presented to them. Block-chain is another one where we see potential scope, especially with government and financial customers, so that is another area we continue to research.
Related stories
Top stories