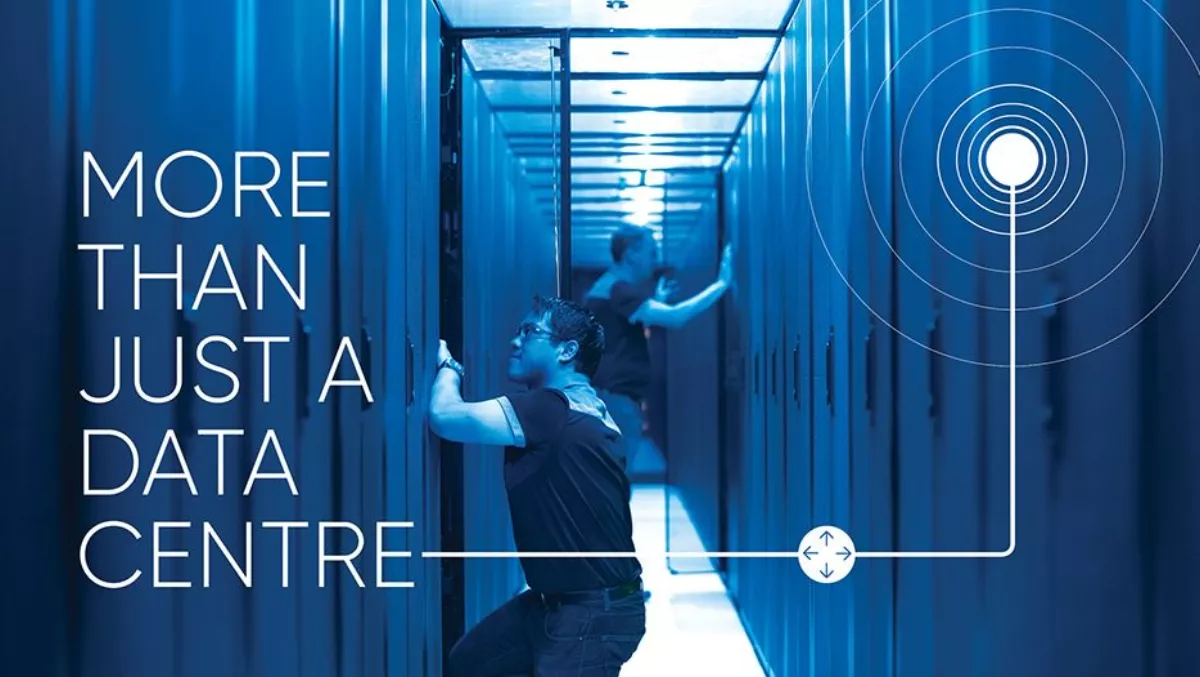 Exclusive interview: Interactive's Clint Seagrave on Polaris DC partnership
FYI, this story is more than a year old
Recently I had the opportunity to sit down with Clint Seagrave director of data centre and business continuity for Interactive to discuss a recent Polaris data center partnership and what that means for Interactive.
What can you tell me about Interactive as a Data Center provider?
We have been providing Data Center services for about 18 years and have been an IT services organisation since 1988. We have designed, built and operated many internal and customer data centers, and in recent years have begun partnering with other DC providers to give us additional capabilities. This allows us to rapidly expand our offerings and provides us geographic diversity for co-lo and cloud DC services.
At the moment we have around 1,500 racks and 430 Data Center, customers. We have developed an extensive network of design consultants and vendors to ensure we deliver a consistent high level of service. In addition, we have a dedicated relocation project management team, and more than 180 field technical staff to assist customers with the relocation of their environment.
With our years of experience in migration, customers can reduce their risk with Interactive, and we can take on a large percentage of the workload in the process. At Interactive we are continually growing and evolving as a DC services provider to better satisfy our customers and improve their customer experience.
How would you say, clients best benefit from your services?
There are a number of providers out there offering DC services. Some, like us, have solid technical real estate, but what really sets us apart is that we not only provide the technical real estate, but we also provide the services that wrap around that.
We are unique in that we have other services within our business which are beneficial to our customers. We are one of the biggest independent hardware maintenance providers in Australia with over 2000 customers, and we also are one of the largest providers of Business Continuity seats and space in the Asia-Pacific region. Both these services support our clients to drive a higher uptime of their critical business functions whether they are people or technology-based.
We are a one-stop shop in terms of moving customers into the DC space, and if they chose, we can assist in their move to the cloud.
Can you tell me a bit more about how you help customers on their journey to the cloud?
We've been in the cloud business for around 8 years now, we started off by providing infrastructure as a service (IAAS). Clients need to consider which cloud is best for a given workload. In many cases, customers will choose multiple cloud types or providers for different applications based on their needs. We call this approach Multi-Cloud. We have the capability to migrate the client to a variety of clouds and manage their workloads across their chosen clouds, regardless of whether they are public, private, hybrid or a combination of these.
We're seeing an increased number of clients that want a private cloud or a dedicated instance and we can provide that. When we talk about the journey to the cloud we see a lot of customers unsure of how to get there and we pride ourselves on helping them and making that journey easier.
What added value does your partner network add to your service?
We look for DC providers that check off multiple boxes. Firstly, they need to have great facilities, and expertise in design is a must for us. The operational procedures of our partners must be robust and well managed.
In terms of what these partnerships do for Interactive, they give us alternate locations, multiple options with regards to redundancy, access to varied levels of power density and help our clients reduce their risk through geographic diversity and redundancy.
Partner data center providers also give us access to their partner ecosystems such as direct public cloud access and access to major SAAS providers.
We have our own data centers across the eastern seaboard but when we want to expand, we don't have to waste time on a build but instead, we can go to our partner DCs for further expansion.
DCs are a lot like real estate, it's all about location, location, location. With our network, we ensure that our customer data is hosted at a location and with a level of security, connectivity and resilience that best suits them.
However, as I stated earlier we are very selective about our partners and we ensure that they are all held to the highest standards.
What led to the choice to make Polaris your DC partner and why is it successful?
We first met with Polaris in 2011 and at the time we were looking for expansion in Queensland. Polaris is regarded as one of the best DC's in Queensland, and probably one of the best in the country.
It had the capacity and room to grow on top of that, it's a very resilient facility. From there we established a very good working relationship with them, and this relationship is really why we continue to partner with them today.
They ticked all of our boxes and so we established a reasonable footprint there. It's turned out to be a major success.
We work closely with the staff at Polaris and this really allows us to be very agile and provide services in a timely manner to our customers.
What are the benefits of Interactive and Polaris working together, and the added value you can offer together?
Polaris is a very resilient and highly secure DC and normally with that comes some difficulty in customer operations. What Interactive does is manage the whole process for customers, so they get the best of both worlds - a highly secure facility as well as superior customer service.
What does Polaris bring to the table for DC clients?
They obviously provide a high-end facility but perhaps more important is their excellent track record, and a prime location, which is both geographically and environmentally low risk.
Finally, Polaris has a solid community around it, with professional teams that are culturally aligned with Interactive, making our partnership to date successful and mutually beneficial.
Related stories
Top stories