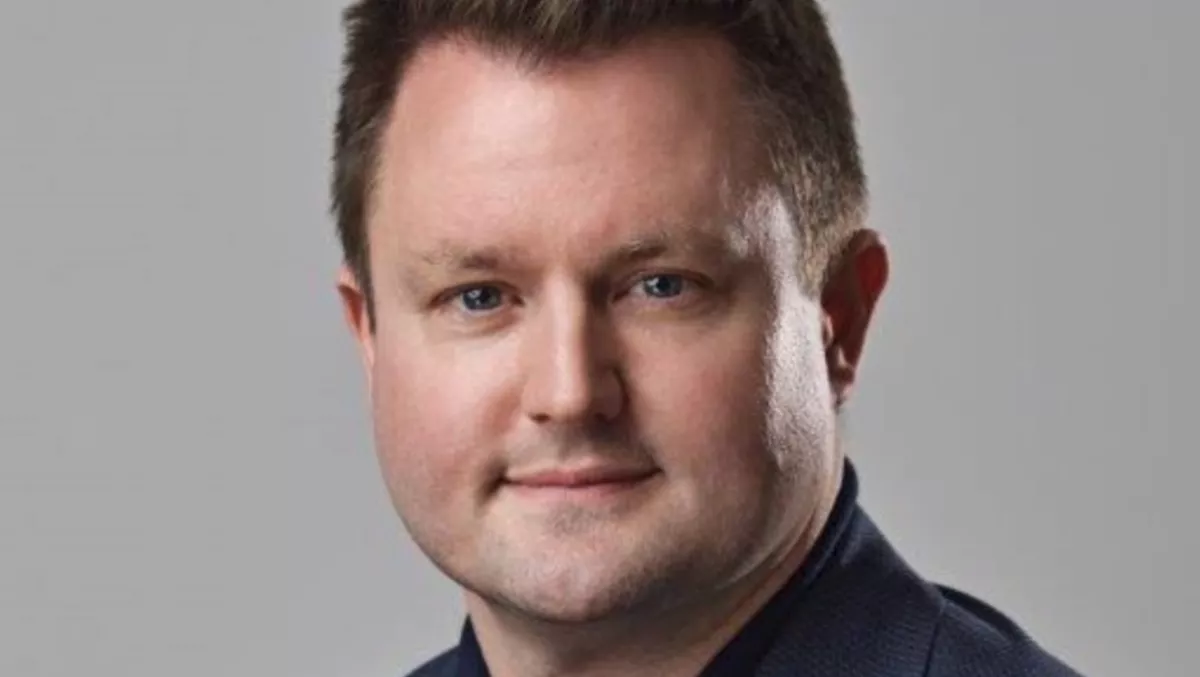 Exclusive interview: Matt Cudworth on how Ticketek crunches big numbers
By Jacques-Pierre (JP) Dumas,
Wed 4 Jul 2018
FYI, this story is more than a year old
Recently I had the opportunity to talk to Ticketek CTO Matt Cudworth about the company, it's migration to the cloud and how they deal with big numbers. Tell me a bit more about your business and exactly what you specialise in? Ticketek is Australia's leading ticketing, live entertainment and data analytics company, wholly owned by TEG. Our ticketing platform boasts over 28 million ticket sales to more than 20,000 events each year. This covers concerts, sports, theatre, musicals, festivals, and exhibitions at some of the most iconic venues in the worlds such as the Melbourne Cricket Ground. As part of the new digital age, our key focus has been to open up our platform, not just technically, but to open our mindset as well to build out an open ecosystem to drive innovation through integration. This has involved enabling APIs to our partners to reimage the customer experience and to drive data in real time. We are committed to banishing batch processing. We are beginning to reap the benefits of a digital transformation that has really become a 'digital acceleration' – driven by our move to the cloud, and in particular aggressive adoption of cloud-native technologies such as 'serverless' computing in the form of Amazon Web Services Lambda. We are seeing a rapid transition from paper ticketing to mobile and beyond with NFC, wearables and biometrics featuring in our plans to remove friction in the fan experience. So when it comes to peak traffic events how exactly does the company prepare? What are the key things you look out for when preparing for these massive events? There may be no traffic quite like it in the e-commerce world – we know when the traffic is coming, things such as auto-scaling aren't an option as they just aren't fast enough. There are many factors to consider when planning for major events to ensure that ticketing transactions are as seamless as possible for our customers – particularly as we often know demand will far outstrip supply. To ensure smooth running transactions and optimal performing websites for major events, we partner with AppDynamics to perform app performance testing across our production platform. It's allowed our developers to instrument end to end and drive continuity across environments. It's impossible to replicate the raw scale and emotion of the traffic and that's where a single view of user experience, business transactions performance and infrastructure is critical. By monitoring the entire production environment – beyond just performance and downtime – we have the opportunity to gain insight into everything going on. This is especially crucial in the lead up to times of increased traffic, such as the Commonwealth Games when our applications are required to perform under more intense pressure from traffic. Apart from simply looking at application performance, we're also going through a wider digital transformation across the company. For instance, we're currently exploring new biometric security measures such as facial recognition, as well as integration with Google Assistant and Amazon Alexa to enable ticket purchase via these connected home devices. Recently we also released a Facebook Messenger chatbot. The new chatbot allows event goers to browse featured events and discover events based on date and price ranges. In what way can the system fail if adequate preparation is not put in? In our business, it all comes down to seconds. The massive surge of traffic as once in a lifetime emotion events go on sale needs to be carefully managed and balanced through the platform. These events are high profile, and if the systems are not properly tested and monitored during an event such as the Commonwealth Games, the load can become unbalanced. We cannot afford any impact to the platform as expectations are extremely high. For us it's about reaction time – the preparation and detailed monitoring of the environment ensures we can react and 'pull levers' in the platform to maintain customer experience under extreme load. Having the business transaction level view that AppDynamics has allows us to focus on the right metrics. Especially when we are using 'serverless' technology where traditional IT metrics such as CPU, memory and disk are no longer in the frame. The stakes are high and we always try to operate the platform with spare capacity. Without the preparation and ability to look deeply into the performance, we would miss the opportunity to continually improve our customer experience, as well as keep infrastructure costs under control. What are some of the keys to ensuring the platform can handle the massive volume of users? The key to a strong experience is strong application performance through proper application performance monitoring, which allows for more efficient load balancing. Only holistic and accurate monitoring of key performance metrics such as average response time, peak response time, error rates, and the volume of users accessing the application will ensure an optimal customer experience. We carefully control every element of the flow and movement through the platform. At every level, we need actual user performance metrics, as well as the levers to control things, before they cause an impact. How exactly does your platform interact with AppDynamics? AppDynamics has helped us simplify the complexity of application performance management, ensuring an uninterrupted service for patrons. The Gold Coast Commonwealth Games was the 5th largest sporting event in the world with some 1.2 million ticket sales, and there's a significant amount of work that goes on behind the scenes to ensure that Ticketek can handle large volumes of users. With the help of AppDynamics' real-time application performance monitoring tools, we were able to seamlessly provide ticketing services for not only the Commonwealth Games on the Gold Coast, which was one of its biggest projects in Ticketek Australia's 37-year history, but for some 4000 other events, we had on sale concurrently. The Gold Coast event exceeded all expectations as the first regional city to host the Commonwealth Games this century. What really sets your platform apart from others? Our platform is internationally recognised for its reliability and scalable transactional capability and has been selected as the official ticketing agent for every major international sporting event in Australia and New Zealand over the past 15 years. This includes major sporting events like the 2017 British & Irish Lions Tour of New Zealand, the 2017 Rugby League World Cup, the ICC Cricket World Cup 2015 and the 2015 AFC Asian Cup. We've really accelerated our technology strategy in the last two years. Our big bets on APIs and in particular a commitment to real-time data have seen a rapid expansion in capability and flexibility. We continue to look to set new benchmarks not only in performance and scalability – but in particular operational efficiency both for us and our venue clients.