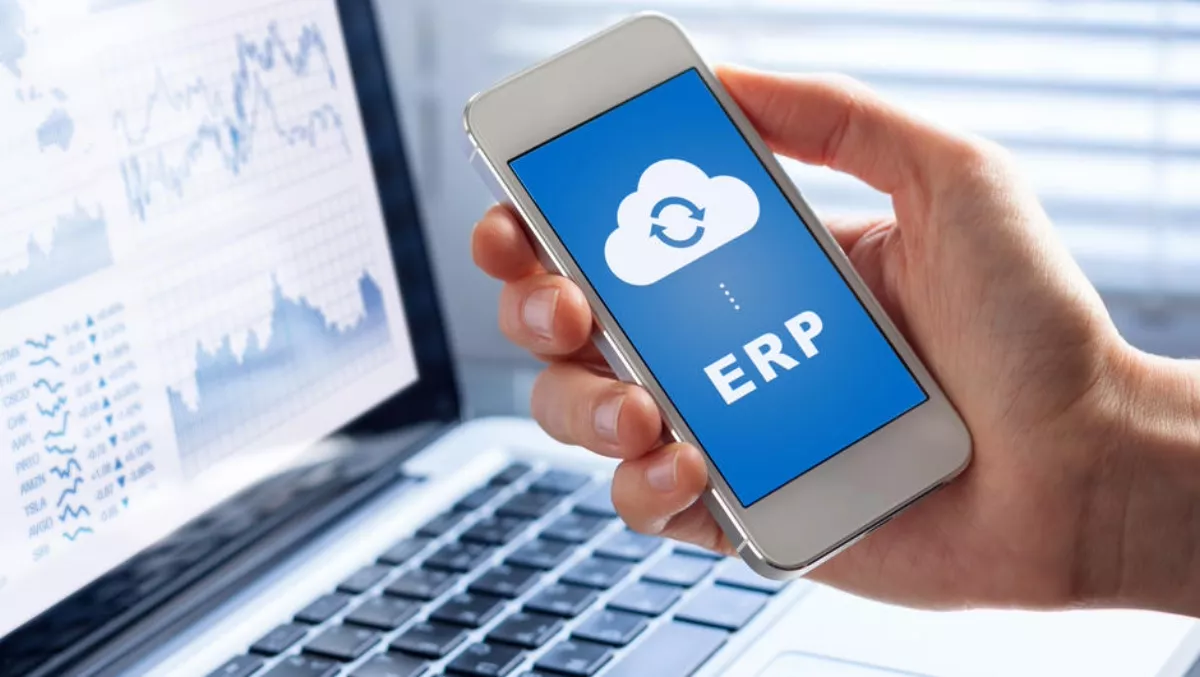 Exclusive Interview: Oracle on cloud ERP in A/NZ
FYI, this story is more than a year old
The ERP space has certainly undergone a period of rapid change over the last few years, with cloud ERP really dominating any discussions due to promises of agility and increased performance.
Gone are the days where simply having an ERP in place was a business differentiator, with more and more organisations adopting ERP and cloud transformation initiatives taking prominence, cloud ERP is emerging as the next logical step for many organisations.
We sat down with Oracle general manager for ERP/EPM Saas John Leonard to talk about the patterns of A/NZ organisations in adopting ERP and particularly the extent to which automation will shake things up for the technology in general.
Thinking about cloud ERP, how do you position A/NZ organisations in terms their proficiency in utilising cloud ERP compared to other regions?
Firstly, I think the CRM and front office has moved much more rapidly in A/NZ, which matches other first-world economies. While there are exceptions, most organisations are on either nearly all digital platforms for their front office, including marketing, CRM and things like Office 365. However, the back-office has definitely lagged behind and that's not unique to Australia.
There are definitely reasons for that, but thinking about the legacy of ERP, back in the day if someone was buying and ERP it was a career-threatening move because the projects were so costly and risky with huge capital investments. We definitely don't encourage customers to operate that way anymore, instead, we encourage them to manage the risk of the project through the project's design. They need to work incrementally and focus on workloads rather than taking a 'big-bang' approach.
So the short answer is, Australia is probably on par with the rest of the first-world. For the front office, the region is way ahead but the back-office is lagging. I think the lag in the back office is due to some organisations suffering inefficiencies from costly legacy ERP project implementations they've made in the past - some of which have failed - and they're still dealing with that hangover. However, you really don't need to operate that way now, and that's what we communicate to customers.
How much legacy still exists compared to cloud ERP? Do you expect legacy to be phased out soon?
We've currently got 20000 global customers running on JD Edwards, E-business suite and PeopleSoft. Some of those have completely moved over to our SaaS product, some have moved part of their portfolio over and others haven't done anything. Today we've got 14000 people running on some part of Fusion and a reasonable percentage of that is our existing install base.
You can buy JD Edwards tomorrow if you wanted to, but while the investments that we're making are for the future, we're not grooming those legacy customers to switch, we continue to support and upgrade those products and customers can certainly stay on them for the foreseeable future. Although it's up to every individual organisation to decide how long they can remain on what is effectively an antiquated platform.
For people in the interim, we sell cloud services to host all of those products, which I would say is a huge push right now and that continues to happen. Most clients are getting rid of their data centers, there's no real value there whatsoever. In that sense, ERP migrations will continue to accelerate over the next couple of years.
How fundamental will AI be in the ERP going forward?
AI does have the potential to be a fundamental part of ERP going forward but it will be largely driven by what customers take on. For example, a financial close could be anywhere from two weeks to a couple of days. In a financial close, the majority of time is spent waiting for information, like a reconciliation or an update on a ledger. We have it modelled so that we can have clients running virtual close, so they're always closing, which is accomplished through an automated, intelligent technological capability.
Looking at machine learning within ERP, another example could be found when looking at how an employee approves expenses for direct reports. If you enable the capability, the system could learn that the employee always approves domestic flights 100% of the time, so it could automatically approve those flights as expenses without the employee having to touch it.
So it really depends on the customer and how willing they are to transform their processes, because the technology is currently ahead of the business process. We're really waiting on customers to make decisions on how far in front they want to go. These processes that are manual and repetitive, we can automate all of it.
Does that speak to more of a cultural issue within organisations and how willing executives and employees are to embrace AI and ML?
Looking at an executive level, I talk to CEOs or CFOs every day and they tend to tell me - particularly in Australia - that a key challenge talent, acquisition and retention. There are only 24 million people in Australia and the economy has been growing consistently for a number of years so there is a distinct manpower shortage. Most of the senior executives, therefore, cherish standardisation and uniformity so that they can recruit and retain talent, so they're generally quite keen for automated or streamlined processes. Executives really want to get rid of one-off processes, they want standardisation.
Thinking about the average employee who knows the existing complicated processes more than anyone else, that's where you do find the resistance to change. That's nothing new and it has been around ever since we started automating tasks period, which spans hundreds of years. While it's really up to each organisation to manage that, what we would always say is that the technology is already there and having a change in the way things are managed and a change in philosophical understanding of any major project can drive significant benefits.
Something that will also play into that cultural aspect is the shift in the workforce. The working environment that millennials covet is very different to the environment that previous generations have worked through. I think this will help to accelerate the shift in work because these modern processes suit the modern and future worker better.
Millennials within my workforce tend to be far more inquisitive and I think - for them - the challenge of work is a big part of the allure. So I think there isn't much of a likelihood that these employees are going to want to continue with older repetitive processes. They want to remain actively engaged and, for employers, that's where they need to deliver - in removing that unengaging repetition of work.
Keeping that in mind, what can businesses do to ensure that they're continually innovating?
For me, it comes back to what the rate of change that their organisation is prepared to drive and keeping ahead of the forces that currently exist in the marketplace. You need to think about how much of that is dictating the decisions that you make. I always tend to think about Uber in this case. The taxi industry in nearly every market was a regulated monopoly, yet Uber's ability to deliver a unique customer experience cut through all of that.
So I just think that for the business decision makers who think that this timeline is within their control, I'm not convinced that is the case. I've been fortunate because I've only worked in the tech industry, and we've never had the illusion that we control the timelines. We know that there is a constant sense of urgency, which drives a constant pace of development. In other industries though, they're going to have to get comfortable with the notion that they're not going to be in the driver's seat. The pace and the need for innovation is likely going to be coming from external factors and whether or not they're prepared to face that is going to be really interesting.
A customer story that illustrates this quite well is with David Jones. They went 23 years between upgrades so they were running very old technology. They migrated to our SaaS financials product and now they run a digital back end and they did an update in 2 weeks. What's interesting is that David Jones is an iconic Australian brand, but they're in a much better position to compete with the likes of Amazon - who entered the market in November - now that they have that digital backend. They can now much more effectively drive their business, be agile and go omnichannel, they really never would have been able to compete with their old system.
So it's great that they moved, but how many other companies are facing an external threat that they might not even be aware of yet? Australian organisations are no longer protected by vast oceans, it's an interconnected, digital world and agility is the key differentiator.
Related stories
Top stories